KANYE DAY.
West is showing his new Yeezy Season 2 collection today—the first line that adidas reportedly isn't involved with—at New York Fashion Week at the Skylight Modern in Manhattan.
There has been few details about the show or collection. So far, we know that the show will feature a performance by artist Vanessa Beecroft, who West collaborated with for his debut adidas Yeezy Season 1 NYFW show last year. And, as Cool Teen Luka Sabbat told Complex last month, there line will include "so much more clothes" and "way more shoes" than Yeezy Season 1, and that there's "not much adidas branding on most" of the apparel. Beyond that, we've only seen new colorways of both the Yeezy Boost 350 and 750, and a pair of women's shoes that Kim Kardashian previewed.
Our Complex style crew was lucky enough to get the invites printed on camo long sleeve shirts and witness all that is Yeezy Season 2. Stay tuned here for our live updates—you don't want to miss anything.
11:46 a.m. It looks like the screening in theatres has started. They just showed the dress rehearsal.
11:49 a.m. It looks like the dress rehearsal wasn't supposed to be shown.
12:01 p.m. Drake just arrived at the show.
12:02 p.m. Pusha T also just got there.
12:09 p.m. Lorde and Anna Wintour both just arrived.
12:16 p.m. Khloé Kardashian is on the way.
12:18 p.m. They're starting to seat people inside the venue.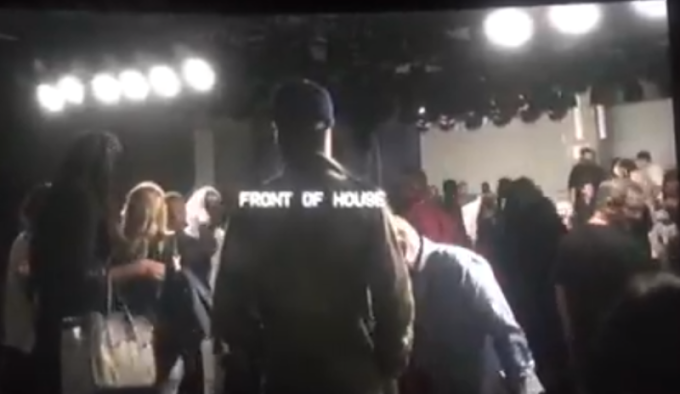 <span></span>
12:21 p.m. Kim Kardashian and North are now heading over.
12:26 p.m. Khloé is there.
12:27 p.m. Tyga is at the show, too.
12:28 p.m. Kourtney Kardashian just arrived.
12:29 p.m. Kim and North are there (!!!).
12:34 p.m. André Leon Talley just got to the venue, in a cape of course.
12:35 p.m. 2 Chainz also now there.
12:40 p.m. The show just started.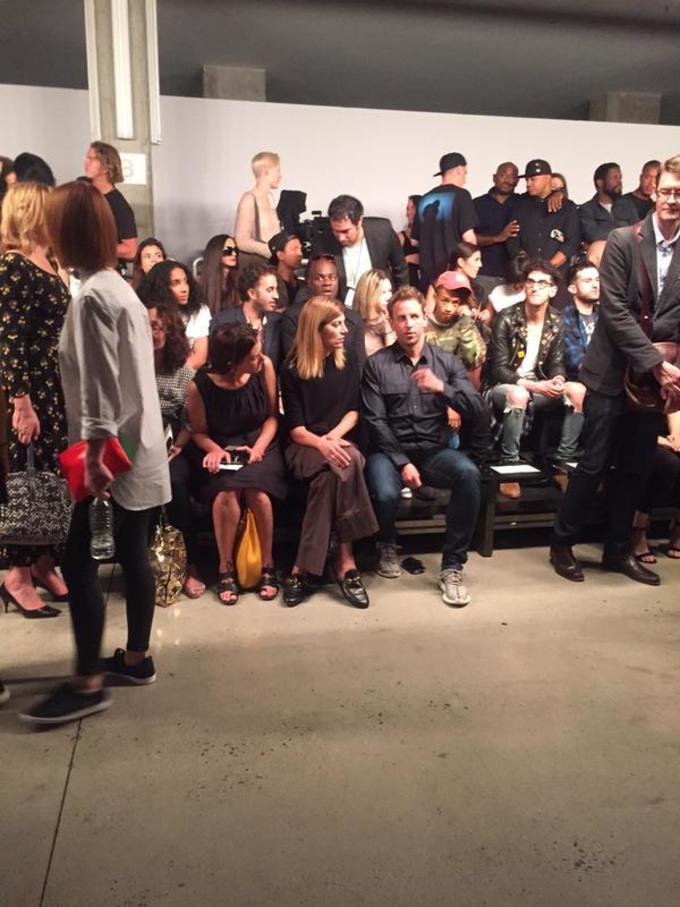 Seth Meyers, Jaden Smith, A-Trak, Dave 1, Steve Stout, and Lenny S.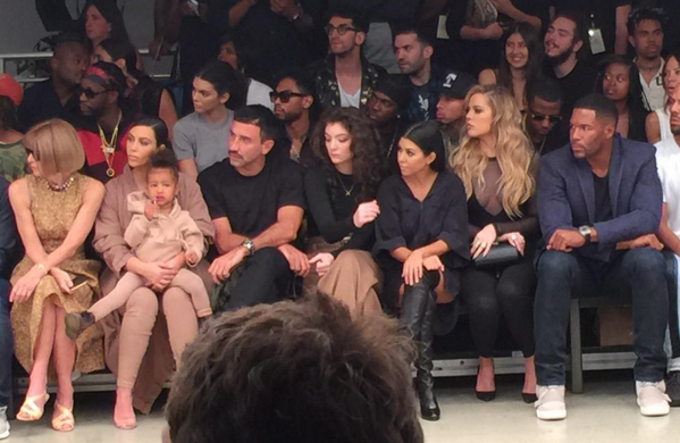 <span></span>
Anna Wintour, Kim, North, Riccardo Tisci, Lorde, Kourtney, Khloé, Michael Strahan, Common all front row. Behind them are 2 Chainz, Kendall, Miguel, Pusha T, Tyga, Fabolous, Vic Mensa, Post Malone and his girlfriend, A-Trak, Dave 1, and Steve Stout.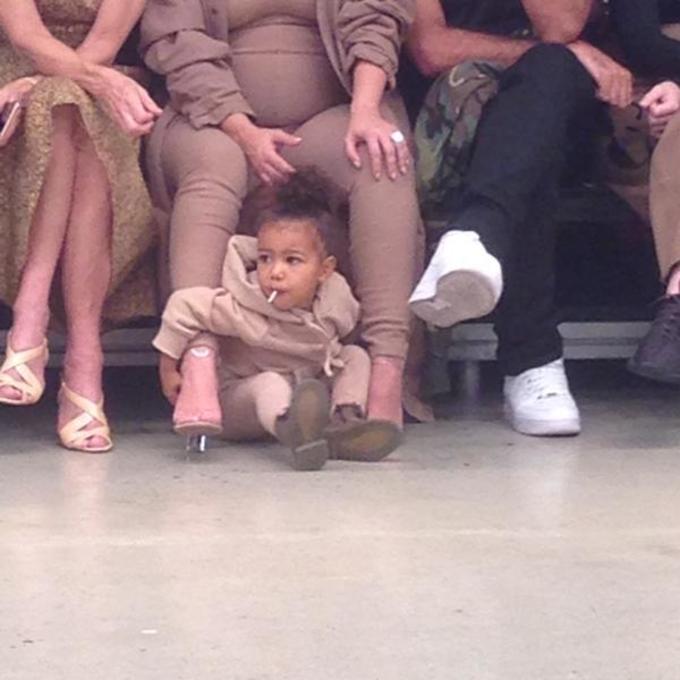 <span></span>
Courtney Love also there. 
12:45 p.m. Luka Sabbat, Amina Blue, Kylie Jenner, Bella Hadid, and Ian Connor, who's smoking a cigarette, are walking the show.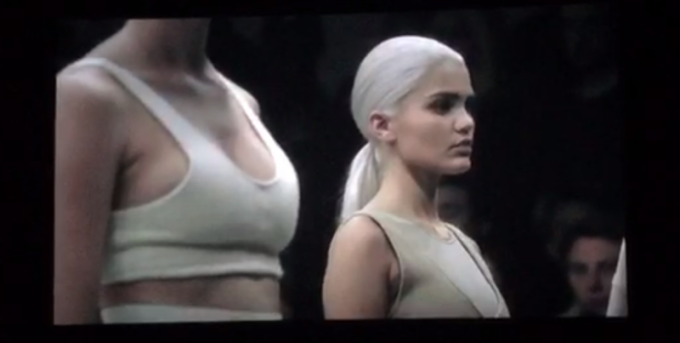 12:48 p.m. Models walking the show. 
Kanye just debuted a new colorway of the Yeezy Boost 750.
He also debuted new colorways (white, off white, tan, olive, chocolate, black) of the Yeezy 950 boots.  
12:54 p.m. Kanye just walked out to take a bow while playing a new song. 
1:59 p.m.  The rumor was that apparel from Yeezy Season 2 would be produced independent of adidas, and this tweet from the brand at least confirms that this collection isn't branded as a collaboration with adidas Originals. 
dlZTFrdzpKSk-_R4SeWKFKxHsdhk3wqR