Dolly Cohen started her career as a dental technician, but she used that knowledge to become the hottest provider of grillz in hip-hop. You've most likely seen Cohen's designs on countless occasions without even realizing it was her, most recently last night as you tuned into Rihanna's new video for "Bitch Better Have My Money." There was a ton packed into RiRi's video, including kidnappings, yachts, and a gruesome murder scene, but it was hard to miss the naked woman swinging around in a barn with an enormous gold grill. 
When Cohen's boyfriend wanted a grill nine years ago, her career in dentistry made her the perfect candidate to make it. Her one-of-a-kind creations caught the eye of one of A$AP Rocky's friends who put the rapper on and the rest of the industry followed, according to an interview Cohen did with Vogue. Rihanna learned of Cohen through Rocky, and the Bad Gal let Cara Delevingne, who has several of Cohen's custom grillz, in on the secret. 
Now, in addition to celebrities, Cohen works with fashion designer's on unique accessories for their runway shows. Last week, Hood By Air's Spring 2016 show featured models whose mouths had been stuffed with Cohen's creations. She also worked with Riccardo Tisci for Givenchy's Fall/Winter 2015 show featuring mouthpieces reminiscent of something seen in Silence of the Lambs.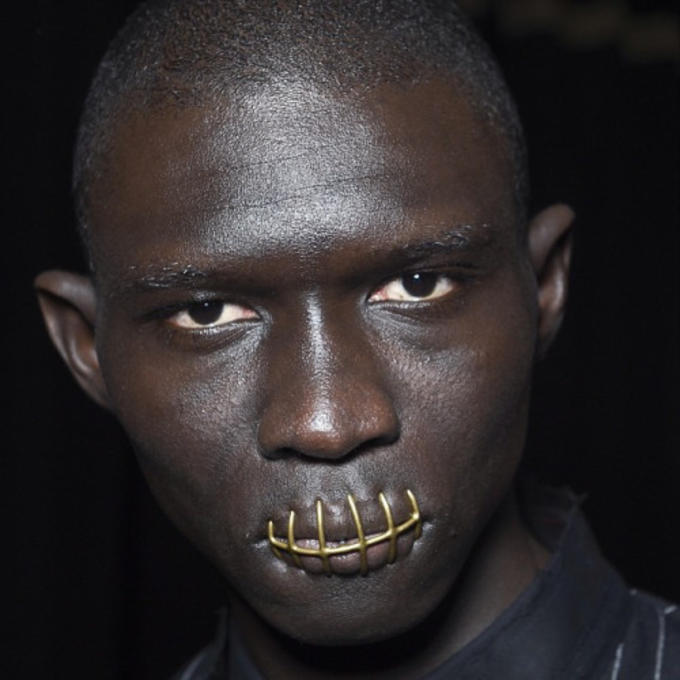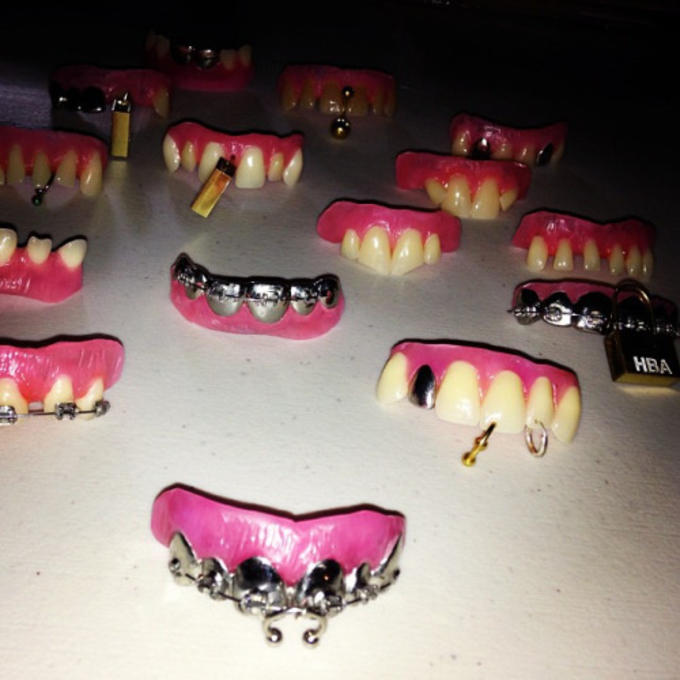 All of Cohen's pieces are created by request and she only uses 18k gold, but customers can choose between yellow and white. Cohen also refuses to redo any pieces she's done in the past. "Once I create a piece, I never do it again," she tells Vogue. "The AK-47 I did for Rihanna, that will be the only one." 
Cohen has worked with plenty of celebrities—Delevingne, Drake, Rihanna, and Rocky— but she says her dream client is Kanye West. 
If you want a grill of your own, you'll have to stand out in Cohen's inbox and be ready to shell out at least 200 euros, roughly $220, for your own piece. 
Take a closer look of Rihanna's grill from the BBHMM video and check out more of Cohen's work below. Then head over to her Instagram and Tumblr pages.