Beyoncé was spotted at a photoshoot in New York City yesterday. Beyoncé at a photoshoot? Not really anything new. But this one just might a special one. 
Here's why: 
Bey was joined by Givenchy's Riccardo Tisci on set. It's unclear what Tisci was doing there, but we're willing to bet he wasn't just loitering. Maybe more like creative/art directing or styling the singer... possibly for a new Givenchy campaign.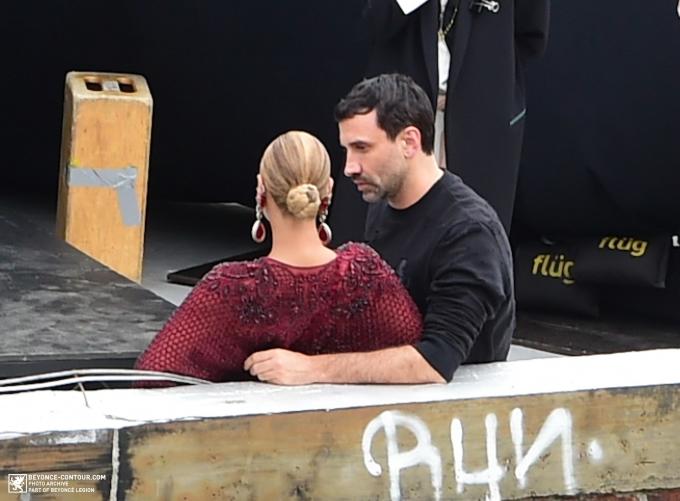 <span></span>
According to Beyoncé Contour, a Beyoncé photo archive and member of the BeyHive, the singer was indeed shooting an ad for the fashion house. 
Neither Givenchy nor Beyoncé have confirmed anything, but it wouldn't be a surprise if the two actually made it happen. Tisci creative directed Bey for her spread in CR Fashion Book. He has also been dressing her for years now, most recently designing the custom Givenchy gown she wore to the 2015 Met Gala. Not to mention, Tisci has made some of the biggest celebrities the new faces of his campaigns. He also managed to put Donatella Versace on his Fall/Winter 2015 Family advert. 
Both were also recently in the city, so it's unlikely that the images are old. 
VIDEO: Beyoncé Leaving her Office Building in NYC last night (May 7) https://t.co/5ncAhNfT7e
— BEYONCÉ LEGION (@Bey_Legion) May 8, 2015
It's all very possible.