Before dawn on Monday morning, a group of artists installed a 4-foot-tall statue of NSA leaker Edward Snowden atop a war memorial in Fort Greene Park in Brooklyn. The artists say that they added his bust to the memorial to "highlight those who sacrifice their safety in the fight against modern-day tyrannies." Authorities removed the statue not long after it was installed, but another group of artists known as The Illuminator Art Collective visited the park and "installed" a work of art of their own the same night.
Snowden became famous after he leaked thousands of pages of classified surveillance information from the National Security Agency. Snowden has since been called a traitor, but there are some (like the two groups who staged tributes to the man) who consider him a hero for exposing the problematic practices of the government. The artists of The Illuminator Art Collective projected a huge image of Snowden's face and chest into smoke above the exact spot where the bust sat that morning.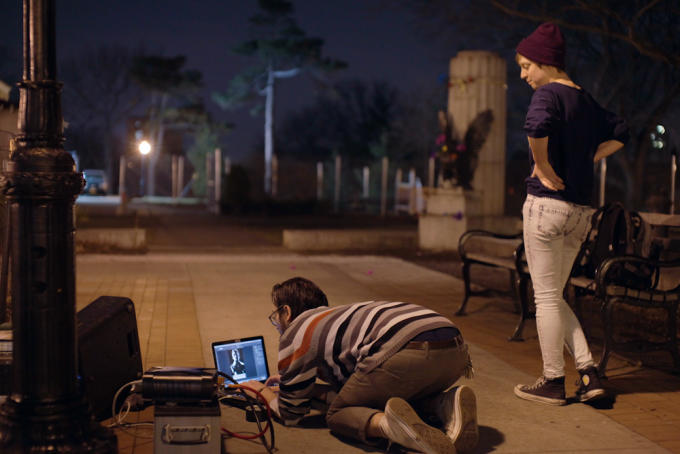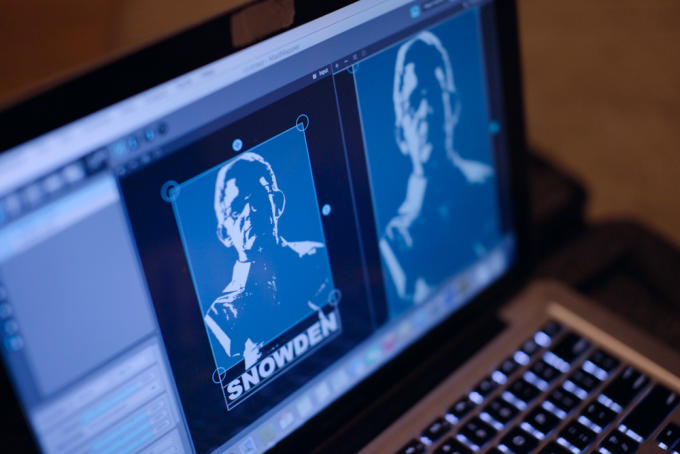 The collective praised the work of the anonymous artists in a statement on their website and explained why they wanted to add their own two cents. "Our feeling is that while the State may remove any material artifacts that speak in defiance against incumbent authoritarianism, the acts of resistance remain in the public consciousness. And it is in sharing that act of defiance that hope resides."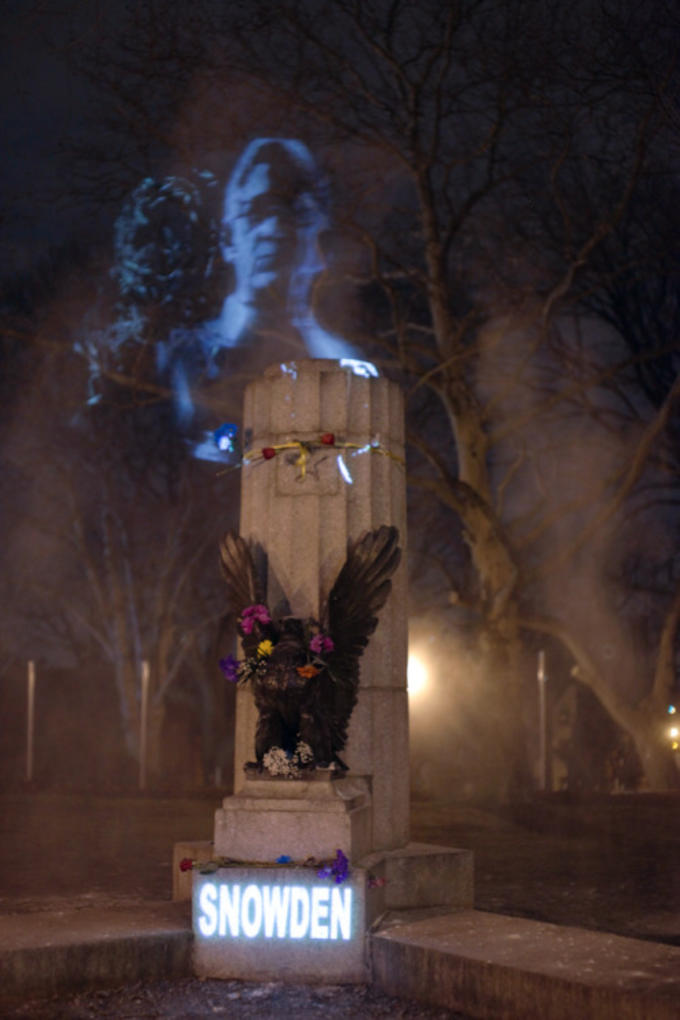 [via ANIMALNewYork]