Just months after Zara landed in hot water for selling a gray-striped shirt that looked similar to a Nazi prison uniform, Urban Outfitters has now pulled a nearly identical tapestry, reports Business Insider. The item was pulled from stores after the Anti-Defamation League sent the retailer letter.
In the letter, ADL national director and Holocaust survivor Abraham H. Foxman wrote that the tapestry is "eerily reminiscent" of uniforms that prisoners were forced to wear in Nazi prisons. The gray and white striped shirts were common garb for prisoners, and the pink triangle was used to identify those who were gay. "Whether intentional or not, this gray and white stripped pattern and pink triangle combination is deeply offensive and should not be mainstreamed into popular culture," Foxman said in the letter. 
Urban Outfitters has made headlines recently for using an underweight model, throwing a racist holiday party, and selling a sweatshirt that referenced a school shooting. Back in 2012, the retailer pulled a T-shirt with a badge similar to what Jewish people were forced to wear during the Holocaust. 
ADL referenced UO's controversial past and expressed concern over the "company's periodic use of products within the realm of Holocaust imagery" in the letter.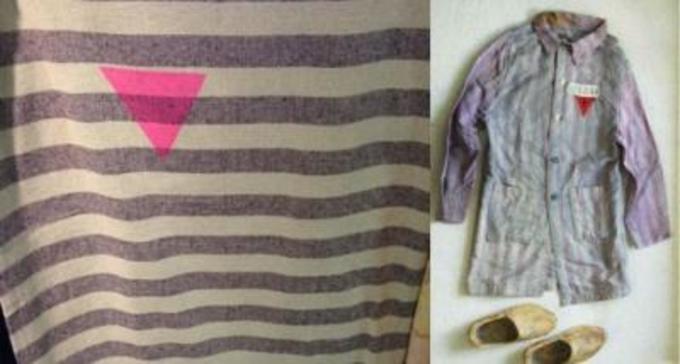 Here's the very similar shirt that Zara pulled just last August.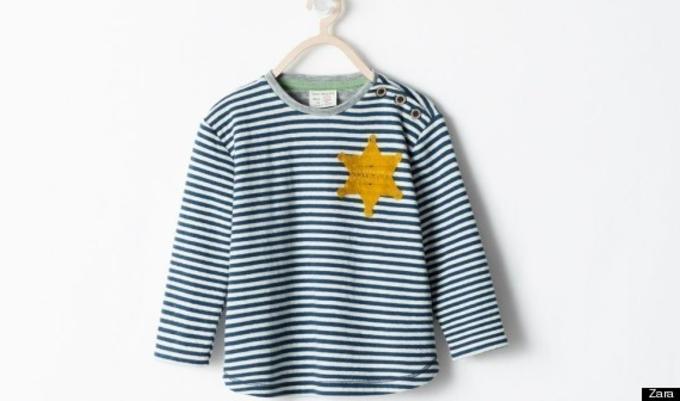 [via Business Insider]