Rob Gronkowski is a freak of nature and a constant source of entertainment, both on and off the field. Whether it's posing with kittens and talking Spongebob, or inspiring some Gronk-themed erotic literature, it seems that the world is fascinated with the Patriots' Tight End. But the football player isn't the only athletic Gronk in the family, and the painting his dad commissioned proves it.
Artist Brian Fox was asked to paint all five Gronkowski brothers on the same canvas back before Christmas of 2013. Somehow each of the men has played either baseball or football at the professional level, some for multiple teams. Their father decided that it would be a good idea to create a Bro-Power piece to show just how awesome his genetic material is. Fox had other commissions, and was booked for a year, but that gave the family time to coordinate legit photo shoots so that the artist could take reference shots for his painting.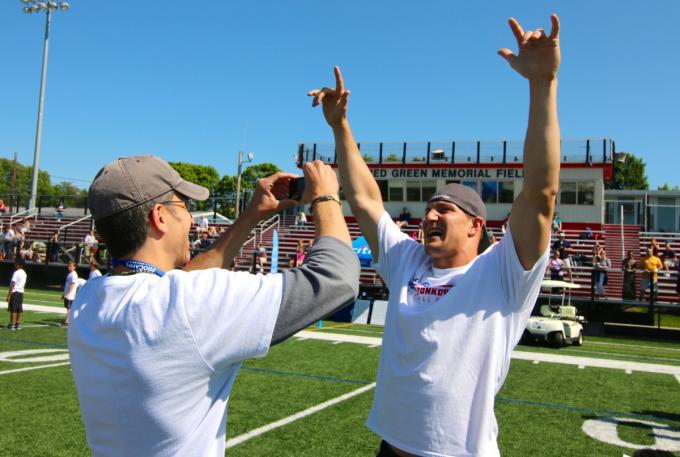 "Those guys are really tight and they're a really close family," Fox told Boston.com. "They said look, we want the term 'Bro-Power' somewhere in this painting. So we went back and forth with a bunch of different ideas and sketches. It was a process, but it was a fun process, and we ultimately came up with the final product that you see."
[via Boston.com]