When it comes to collaborations, Japanese streetwear brand A Bathing Ape is one that always seems to get it right. We love the capsule collection with RSVP Gallery and its recent Agenda showing with Puma, but what hardcore fans of the Ape live for are the graphic T-shirt collabs with entities like Planet of the Apes, Spongebob Squarepants, and this dope upcoming collection with one of the greatest animes/mangas of all time: Dragon Ball Z.
The collection features two styles on both black and white T-shirts. The first features the Baby Milo character dressed as Goku from the Dragon Ball universe with a blue-belted orange Gi, riding on a nimbus cloud. The other shirt features a black-and-white image of adult Goku, mid-Kamehameha, with a silhouette of the BAPE logo in the background.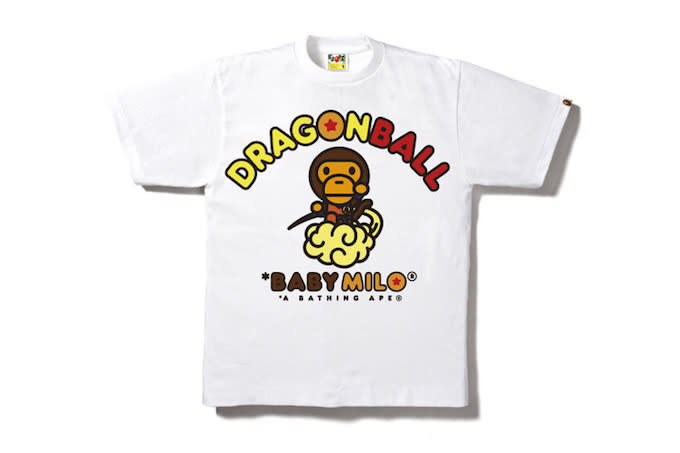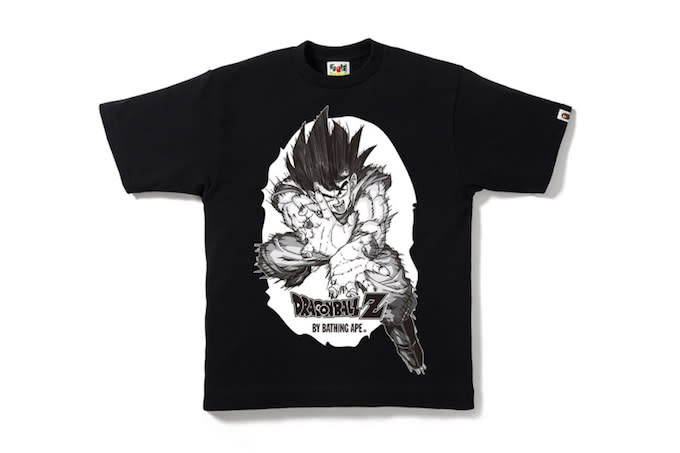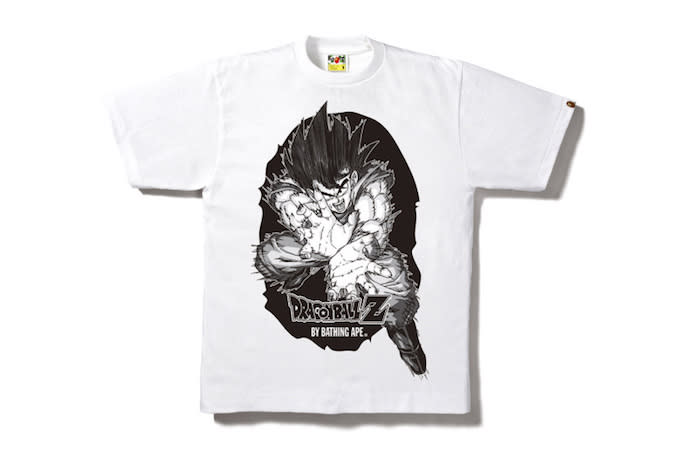 The collection is scheduled to drop online and in-store on Jan. 31. We spoke to the team at BAPE Soho, and they told us that collaborations are typically priced around $190 and are added to the online store around 7 p.m. Set your alarms now, because these probably won't sit long.
[via Hypebeast]