In case you missed the hilarious terrible news a couple weeks ago, a man named Andrew Shannon was sentenced to five years in prison for punching a hole in a Claude Monet painting worth an estimated $12 million at the National Gallery of Ireland back in 2012. He had originally said that he did it to "get back at the state," but during the trial he tried to change his story, claiming that he "felt faint" and had fallen into the expensive piece.
Tom Galle of PARTY NY shared with us a newly launched browser game called "Punch a Monet" that allows users to recreate Shannon's criminal act without facing the same consequences. The game is simple: you control the arm within the virtual gallery space with your arrow keys and mouse, maneuvering your guy in front of the painting so that you can use the space bar to punch it, watching as the damage counter racks up the millions you will never have to pay. An alarm will sound, but that's the only punishment you will ever receive.
It reminds us a lot of Grayson Earle's Ai Weiwei Vase Smashing game, but the visible fist is way more satisfying.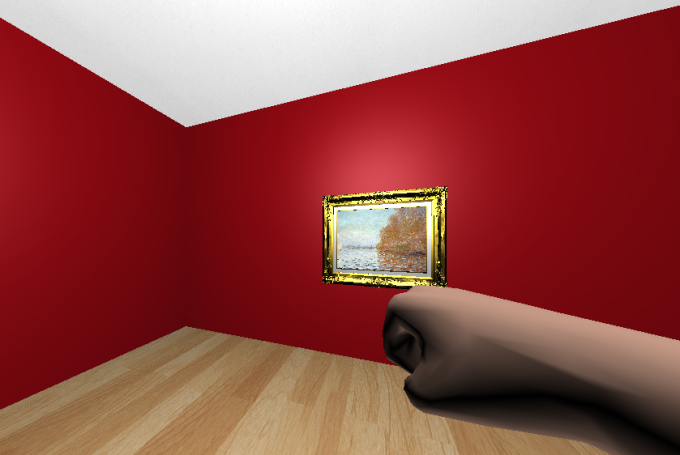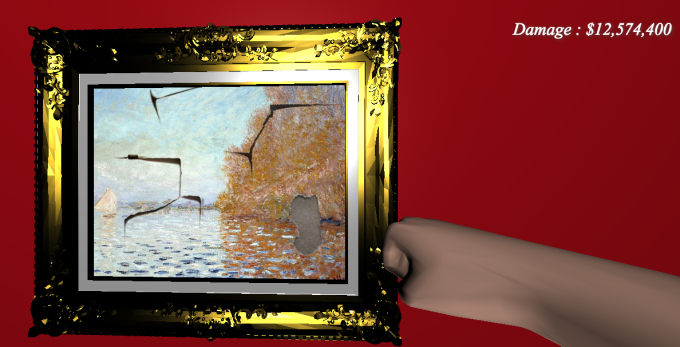 Click through to the awesome time-waster and punch away.