Art Basel Miami Beach is a chaotic and incredible experience unlike any other, but with the amount of art on display, it's easy to miss some really interesting pieces by great artists. At this year's SCOPE art fair, Inner State Gallery's booth was one that commanded the public's attention, showcasing the work of Naturel from Washington, D.C., Tyree Guyton from Detroit, and a controversial life-size mixed media sculpture titled Death to Shepard Fairey by Los Angeles-based artist Ryan McCann.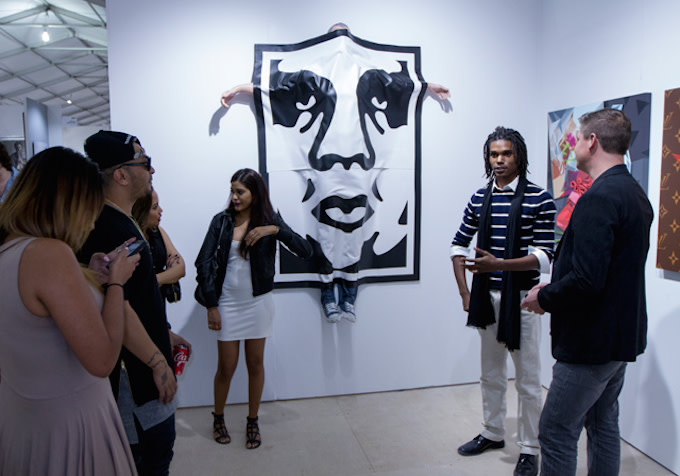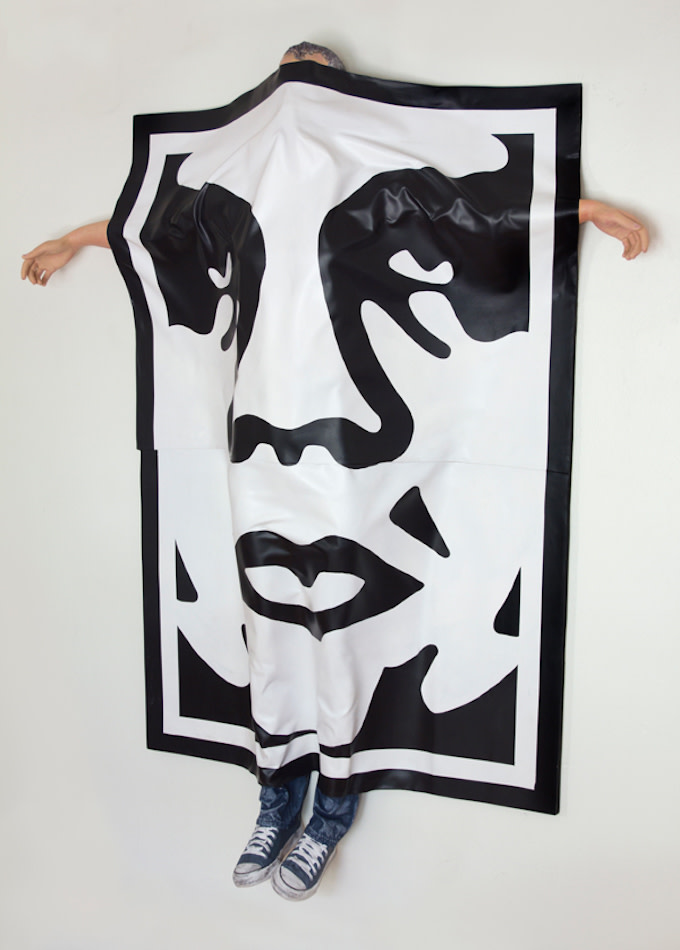 McCann's portfolio includes satirical portraits and wood pieces created using a blowtorch, a practice that he calls "pyrography," which stems from his fascination with fire at a young age. Political undertones are present in most of his wood pieces (like his MLK Wheaties piece, or the mashup of Obama and Colonel Sanders in Hope), and McCann also occasionally creates three-dimensional sculptures infused with the same biting humor. He's also the only artist in the world who can also say that he also once signed a contract to be a quarterback for the Cincinnati Bengals. 
The piece shown at SCOPE was the latest in an eight-part art series titled "Death to," in which McCann "took on the contemporary art world, killing off eight of their most prized art stars." The six-foot tall sculpture features street artist Shepard Fairey crucified to a wall under one of his own OBEY wheatpastes. According to Inner State Gallery, the piece became one of the most photographed and shared photos from the fair, and prints of the piece have also been made available for purchase via the 1xRun website.
The entire "Death to" series was exhibited in a solo show of the same at the Guy Hepner Contemporary Art Gallery, with sculptures and paintings portraying the deaths of Banksy, KAWS, John Baldessari, Jeff Koons, Damien Hirst, Chuck Close, and James Turrell.
McCann's piece, though popular, was not the only thing worth checking out at the Inner State Gallery booth. The event was Naturel's first solo show ever, but if you've been paying any attention at all, then you already knew his name. From homages to Biggie and Kanye, to a dope collaboration with Staple, Naturel has been making serious moves toward becoming a household name, and both Diddy and Swizz Beatz stopped by the booth to check out his work and to talk with the artist.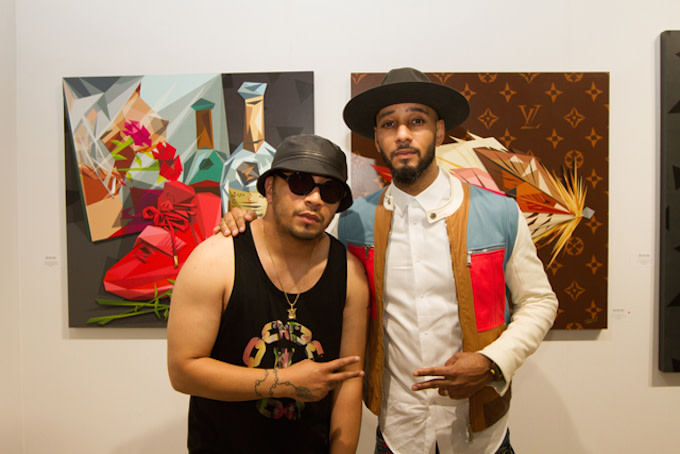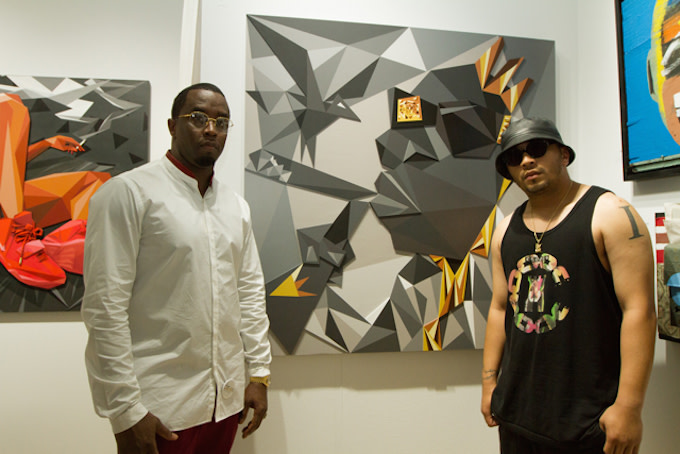 Tyree Guyton completed the trio, with pieces from his Heidelberg Project that have never been presented publicly.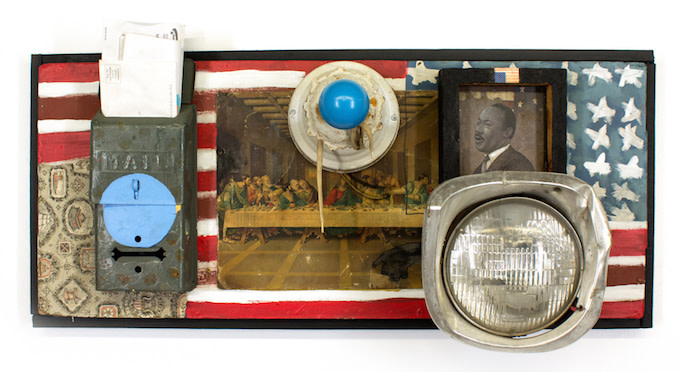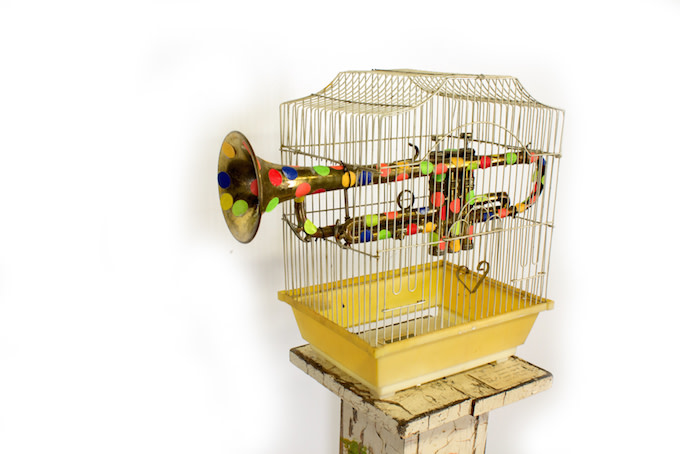 For a more thorough recap of event, head over to the 1xRun blog, and also check out the limited edition Guyton, Naturel, and McCann prints while they last on the 1xRun site.