Back in 2011 when he was detained by Chinese authorities, Ai Weiwei's passport was taken away, and he lost the right to leave the country. Despite several demands to have it returned, the artist is still grounded in China, forced to miss several exhibitions of his work around the world. As his major exhibition "@Large: Ai Weiwei on Alcatraz" approaches on Sept. 27, supporters have been taking to social media to join the "Ai Can't Be Here" project.
The project is described as "an independent, public, non-profit idea" with nothing to sell and "nothing to promote but the message," the message being "if #AiCan'tBeHere, 爱 (the symbol for love) can't be here." Hundreds of photos of the message have been shared online from people inside China and around the world. Ai Weiwei reposted a photo of the original "Ai Can't Be Here" shirt to his Instagram this summer, and he has also been posting photos from those who support the project.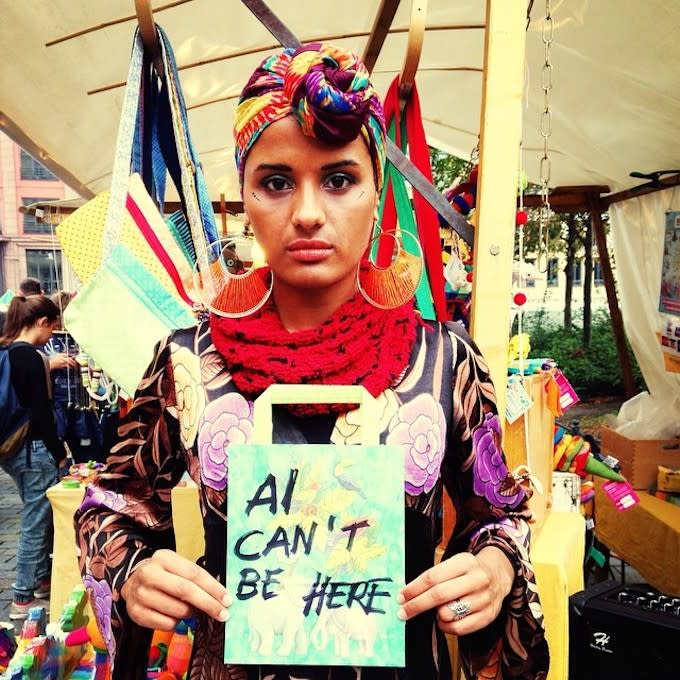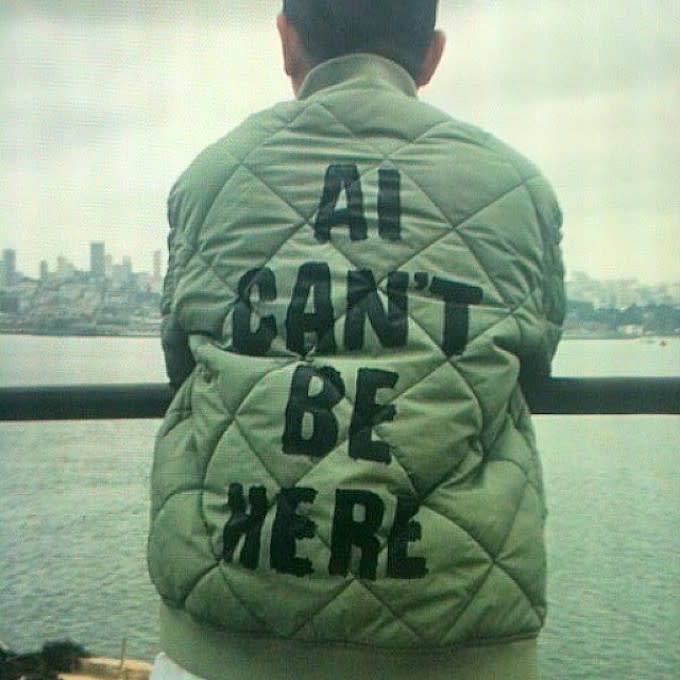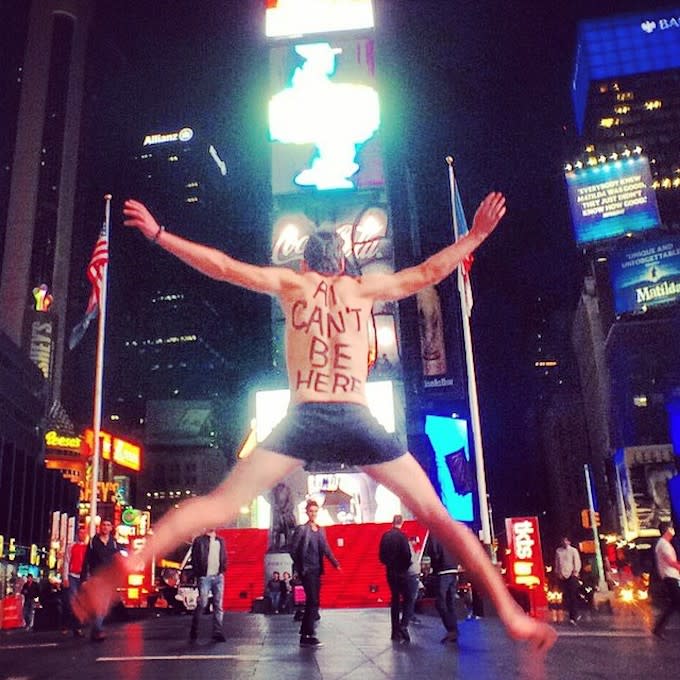 The project page is offering free printed T-shirts to anyone who posts "Ai Can't Be Here" messages 20 times in 20 different locations, a deal that is less about the shirts and more about spreading awareness. For more information, head to aicantbehere.org. 
[via Ai Can't Be Here]