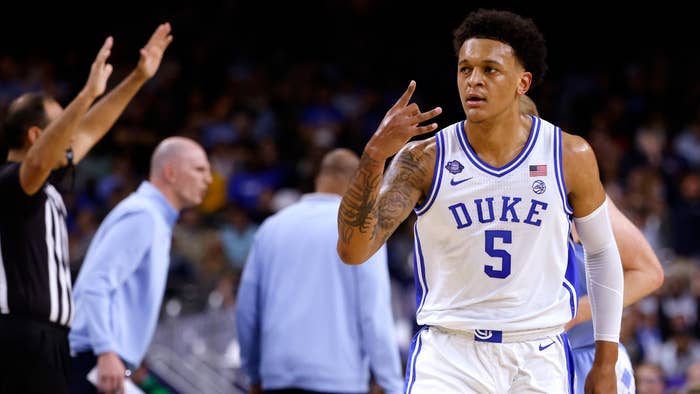 Paolo Banchero wants all the smoke.
Whether he goes first, second, or third in the 2022 NBA Draft, Paolo would like to you know that he's here and he's coming.  From the beginning of his journey in Seattle to playing on the biggest stage in college basketball at Duke, Paolo has never shied away from the big moment. 
"Just having that mindset that I'm the best player on any floor that I step on," Banchero says. "Regardless of who's on the floor, that's just on my mind. I want to go out there and prove it."
As he said, when Banchero stepped on the floor at Duke, he was the best player nearly every single game. Even when he faced off against fellow consensus Top 3 pick Chet Holmgren in November, Paolo looked like the best prospect on the floor on that night as he tallied 20 first half points in a Duke win over Gonzaga in Las Vegas. Now standing at 6-foot-10 inches without shoes, Paolo knows he's a walking mismatch and he doesn't expect that to change on the next level.
"Anybody you put on me is a mismatch," Banchero says. "I just think I'm a mismatch whether you put a bigger player on me or a smaller player on me to make me uncomfortable."
After leading Duke to its first Final Four since 2015, Paolo is ready to take the next step in his basketball career. With the NBA Draft around the corner, we sat down with the former Duke All-American forward to discuss the No. 1 pick conversation, possible next destinations, the Seattle brotherhood, and more.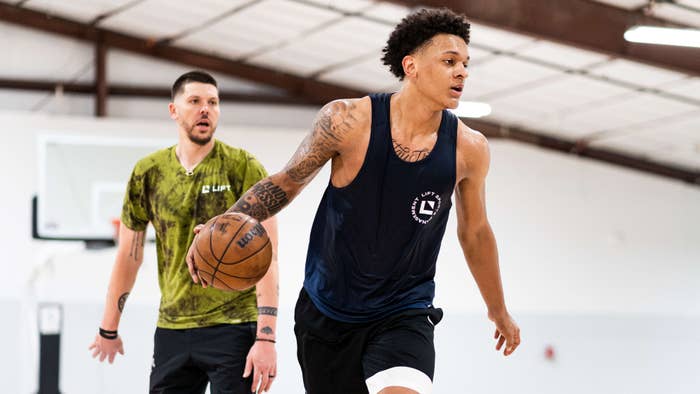 (This interview has been edited and condensed for clarity.)
Let's rip the band-aid off, have you gotten over the UNC loss?
I don't think I'll ever fully get over it. The first month I told myself: 'Just stop. Stop dwelling on it.' To say 'get over it', I'll never get over it. 
Do you feel like that's gonna haunt you forever? 
Oh yeah, I feel like we were the best team in the country. We were playing so good and the way we lost coming down the wire like that… it could've went either way. The fact it didn't go our way is going to definitely haunt me a bit. 
You played with four other draft prospects. What would you say we didn't get to see much in your game at Duke that you're ready to show on the next level?
I feel like at Duke I got to show a lot. I was definitely happy with what I got to show. In the NBA, I feel like my playmaking will come to life. Being able to set teammates up with good shots and I think my versatility will show in the NBA. Just the way I'll be able to expose mismatches, guard multiple positions and just do everything on the floor. It's all gonna get elevated once I get to the NBA.
Now is it true you measured at 6'10.5 without shoes last week?
Yup. 
So you're pushing 6'11 to 7'0 now on the court. When you put all that together with your skill, that screams No. 1 pick, no? 
Yeah just because I'm able to do stuff that is not normal for people my size. Just the way I move, just stuff I'm able to do on the floor at my size is unique. I just think I'm a mismatch whether you put a bigger player on me or a smaller player on me to make me uncomfortable,  anybody you put on me is a mismatch. 
Did you grow since Duke? Are you done growing? We saw Tatum grow a few inches in the NBA.
I've been gradually getting taller. When I first got to Duke, I was 6'10'' flat if not 6'9.75 with no shoes. Just getting that new measurement, I think I have grown. Now, I don't know if I'm gonna grow any taller but I think it is possible.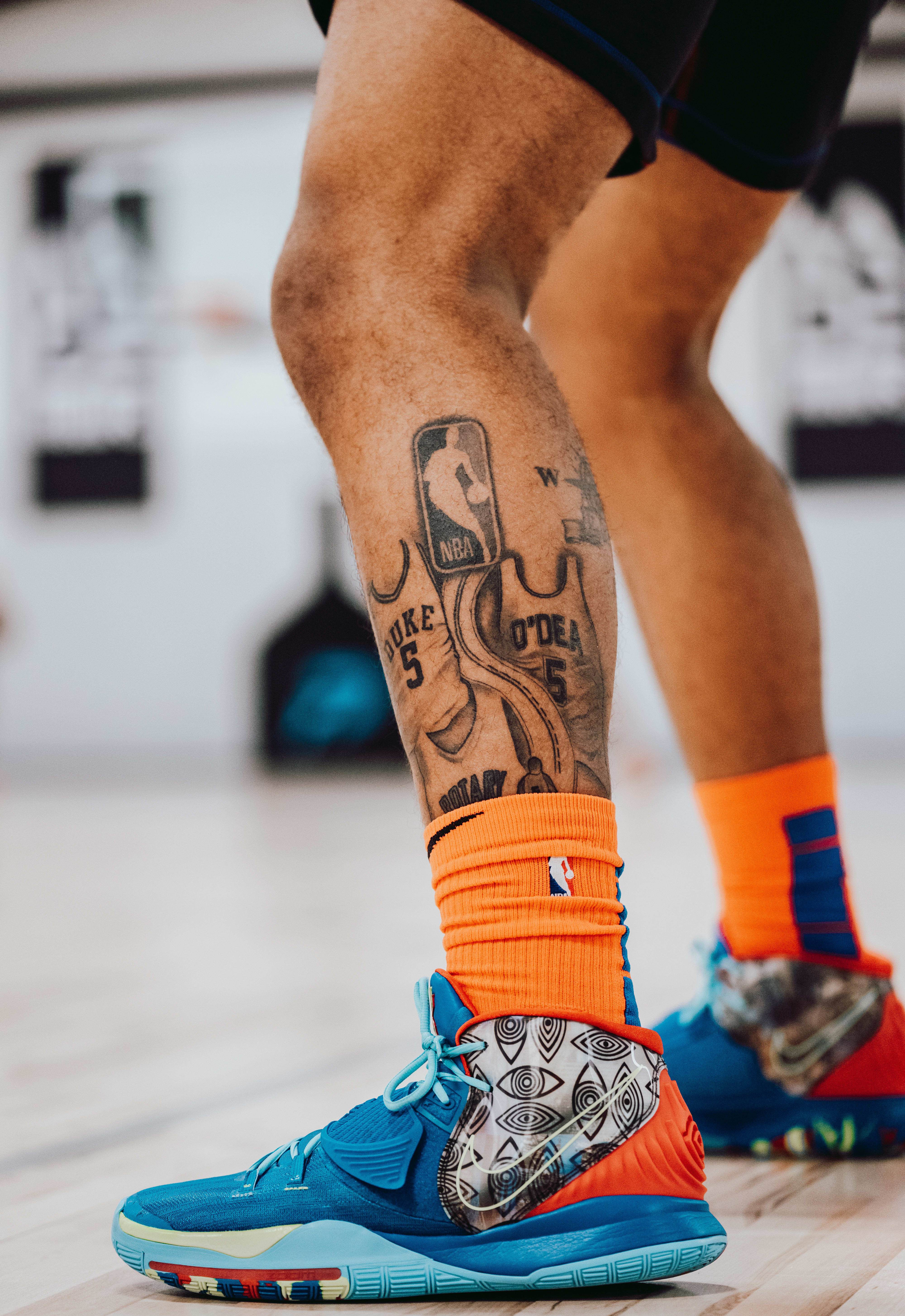 A lot of projections have you as the third pick, do you feel like OKC and Orlando will regret passing on you if that does happen? 
I feel like they're going to make their decision on who they feel like fits best. If it ain't me then it's not me. I think whatever team that gets me will be more than happy especially with the player I know I'm going to become. If that ends up being whoever passes me regrets it then that's what it is. 
So let's just say you do end up in Houston, what do you think you Jalen Green, your hometown guy KPJ and rest of that core can become?
If that were to happen, I think it would be dope just being there. You know they got a young team with a bunch of young talented players. Adding me is just adding to that I think. I would compliment them very well, they would compliment very well. Two young talented guards who can do everything on the court. Both of them are explosive and both of them can shoot and make shots. I think both of them are unselfish and really want to win. It would be a great match. 
Anything standout city-wise about Houston when you visited? 
Whew, it was hot. It was real hot. It's a nice city. It's real diverse, lot of people and traffic. It's a big city.
We do gotta clear the air about the old OKC comment that's resurfaced, I think the video was taken out of context. Can we confirm you don't have beef with the Thunder? 
Haha, no not at all. OKC was actually my first visit, my first workout. It really blew me away just how they run their organization from coaches to staff. It was really impressive. That interview was like from my junior year (of high school) and when I seen the clip, I had honestly forgot that I did that interview. It was kind of a small interview I had.  The fact it got found was actually kind of funny because I totally forgot about it. I never even hated the Thunder or nothing like that. Obviously, I'm from Seattle and I love basketball. I was salty when the team got taken away but  I don't hate the Thunder or not want to go there. I'd be more than happy to end up there. 
Speaking of Seattle, you take a lot of pride out of being from there. Are you going to be the best player out of Seattle? 
Obviously I want to be the best player in the world but being the best player in the city is a goal of mine because like you said, I take a lot of pride in being from Seattle. Eventually, trying to become the best player from Seattle is the goal. Even though there's Zach LaVine, Dejuonte Murray, they're not going to hand that to me by any means. I'm going to have to go out there and prove it. 
You got 'The Brotherhood' at Duke, what's the brotherhood of Seattle been like because I feel like y'all are much tighter than people from other areas? 
It really is like a fraternity or brotherhood. Seattle is a big city but the basketball community is really small so you know everybody. It's been love since the jump. There's no jealousy or animosity. All the guys who make it want to come back and help the younger guys like me and guys younger than me make it. Guys like Jamal Crawford. He tells me all the time that he's never going to ask anything from me, just that I do the same for the next kids that he did for me. It's a brotherhood that gets passed from player to player and generation to generation.
You know I watched every Duke game and a lot of you in high school, you're a guy who's come off as you always 'want the smoke', where did you get that from? 
I think I developed it as I got older. I was always a great competitor and wanted to win but I think I really took it another level my senior year and going to college. Just having that mindset that I'm the best player on any floor that I step on. Regardless of who's on the floor, that's just on my mind. I want to go out there and prove it. That was my biggest thing especially during the season at Duke. Every team is trying to beat you. Every player is trying to have a great game against you because it's Duke and they're going to remember that for the rest of their lives. Knowing that you had that target on your back, you had to bring the intensity. 
My follow-up to that, is there anybody in the league that you're thinking 'oh when I see him, I got smoke for him?'
I really think it's the league in general. I'm so excited to get there and make a name for myself. I really want to get into the league and get started early. Just let it be known early that I'm here and here to stay. I wouldn't say there's any particular player. Obviously the great ones that we got one that I've been watching for a long time so I can't wait to play against those guys. There's a lot of young players who are talented and I can't wait to play against them. 
What's your mindset going into your rookie year? 
Whatever team I get drafted to, I want to compete for a playoff spot right away at least. I want to be competitive. Individually, I want to be Rookie of the Year, even All-Star. I just want to come in the league and let it be known from the jump that I'm serious.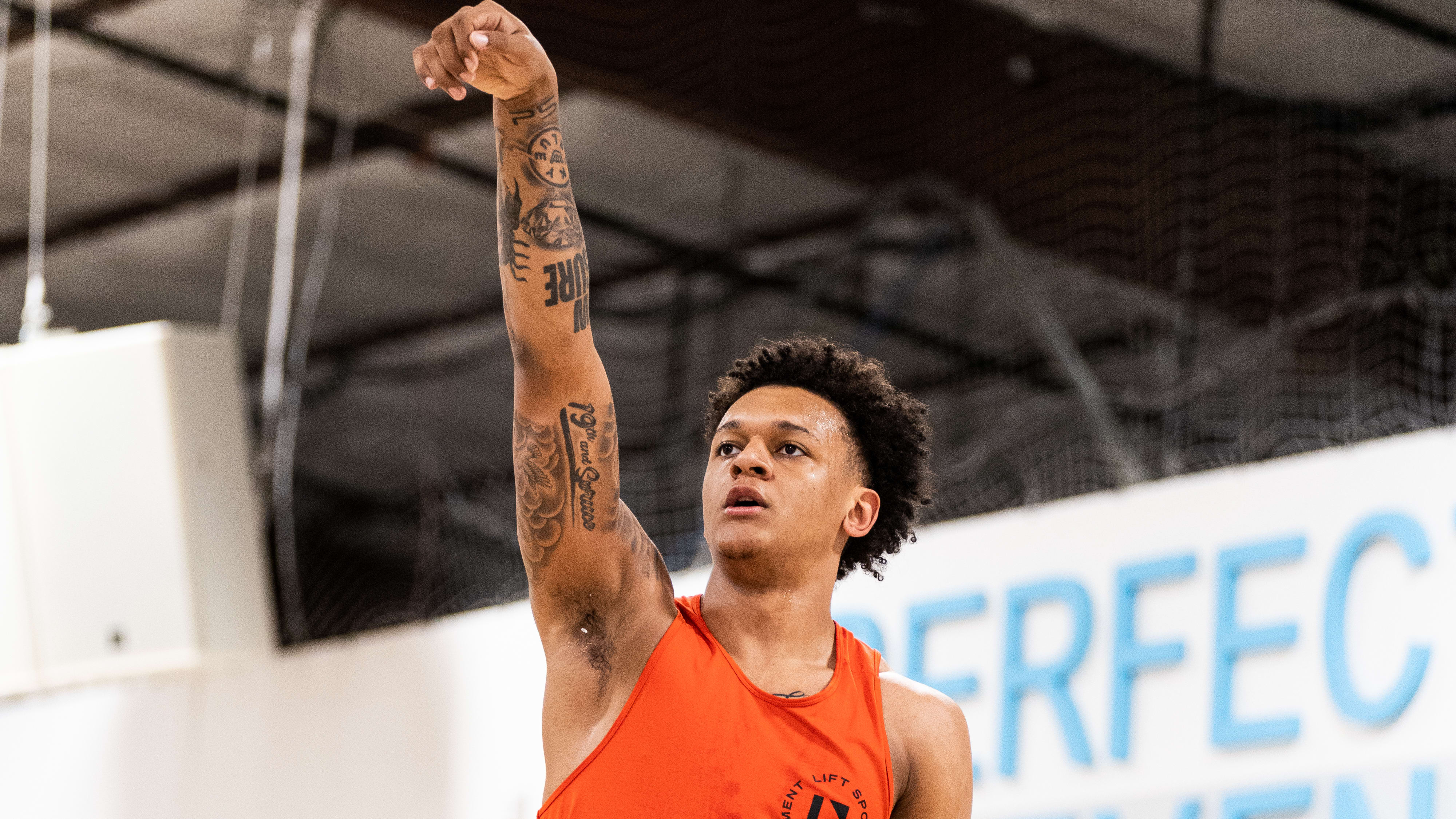 Speaking of the playoffs, I wanted to get your take on the midrange game. We've seen a fellow Duke guy Jayson Tatum, who was notorious for his midrange game coming out of Chaminade and Duke, really cut down on his midrange game in the NBA to maximize threes, do you see that ever happening to you?
Obviously, I'm going to keep working on my 3-point shot. I'll keep shooting threes, keep developing that because that's a big part of the game but also not completely eliminating the midrange. Just watching Tatum in the Finals, I feel like he could've got to his midrange more and he would've had success if he was more willing to get there instead of deciding between whether he wanted to shoot a three or get all the way to the rim. I think there's an in-between where he has more opportunities. I shoot the midrange at a high clip so it's a good shot for me and I mean it's a shot that I'm definitely going to shoot in the NBA.
Before we get out of here, I got to ask you about the Pat Mahomes interview, what was going through your mind? 
That was a crazy experience. I was already on the walk of the track. I was around all these huge celebrities. I'm the tallest guy there but I feel like the smallest guy there because there's Serena Williams, DJ Khaled, Pharrell, all these crazy celebrities. I'm just walking around filming everything and taking pictures. Some guy just taps me on my back and has the microphone and cameras in my face. I thought it was a local news channel or something. He starts asking me questions and I answer him. He didn't say Patrick Mahomes or nothing. 
So you didn't realize? 
Yea, I thought he was just grabbing me out of the crowd or something. I was still a little shocked on why he chose me but I just answered the questions. Like 20 seconds after that whole interaction got done, my phone started going nuts. I realized that it was on national TV, then I realized he had mistaken me for Patrick Mahomes and to me that didn't even make any sense.