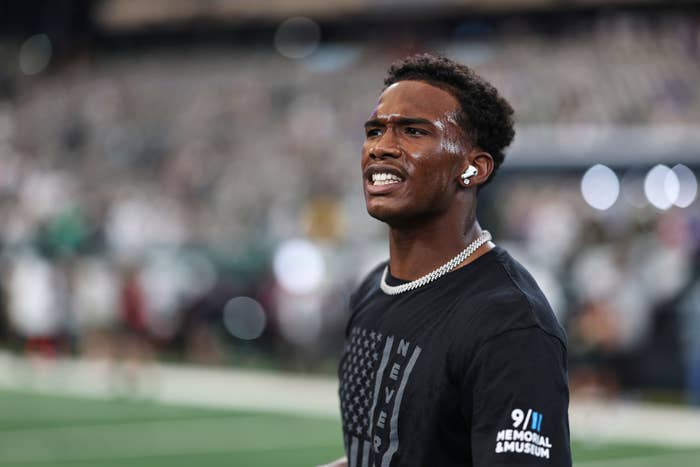 The pressure of playing in the NFL is one thing. The pressure of playing in New York City is another. Despite having their Super Bowl aspirations seemingly pulled out from underneath them four plays into the season, the New York Jets rallied around their young stars to stun the Buffalo Bills in an overtime win on Monday Night Football. One of those young stars was 2022 NFL Offensive Rookie of the Year Garrett Wilson.
"It hurts our hearts and it sucks every time we think about it but it's our reality," Wilson says on Aaron Rodgers' injury. "We're expected to be at our best that next week and the following day for the rest of the season. We feel like we still have the pieces in place to have a good team this year."
Along with his star teammate Sauce Gardner, the Texas native has become a household name in New York City after just one year. We sat down with Wilson in the "Ultimate New York Jets fan room" at the Courtyard by Marriott in New Jersey to talk about all the things that come with adjusting to life in the Big Apple, the Jets anthem, Hard Knocks and the ongoing 2023 season.
This interview has been condensed and edited for clarity.
Before we start, tell me about where we are right now and what you are doing?
Yeah this is a first look at the ultimate New York Jets fan room here in New Jersey. I got to partner with Courtyard by Marriott, they're the official hotel of the NFL. Fans can actually book this room now before any of our games this season. You can also win a night in the courtyard Super Bowl sleepover suite in Las Vegas which is pretty cool.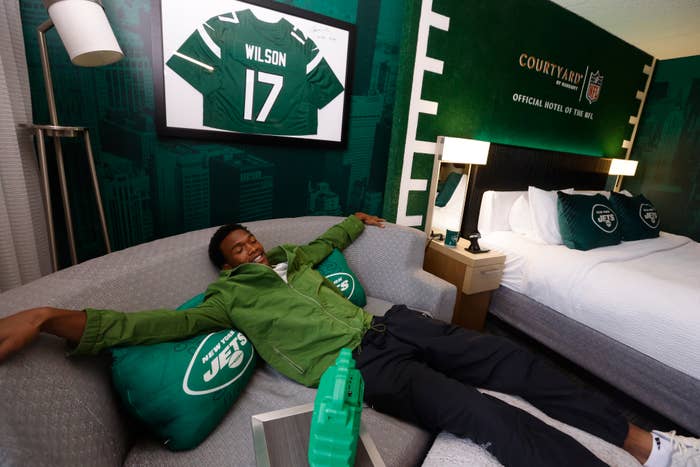 Staying on that topic, who on the team would least like to room with?
I would say one of the linemen just because they take up more space. They got more stuff probably. I'm assuming their clothes are bigger and probably longer showers too.
I know NFL trips are usually pretty quick but is there a city that you guys have played in that was your favorite to travel to?
I really liked going to Denver, it's so beautiful there. It looks pure. It looks like it's untouched. Being here in the northeast, you don't see that.
You're not originally a northeast guy. Have you got time to go out in New York City yet? If so, what's your ideal night out in NYC?
Yeah, we've had a few nights out that have been pretty great. I love the city because it is really whatever you want it to be. I like eating a late dinner. I would say start with some good Italian food. You can go upscale or you can go to a place like Parm, which is really good. You gotta let dinner last for like 2 hours, but you're only eating for like an hour. By that time it hits like midnight and that's when you want to start thinking about going out, because everything happens a little later around here.
New York isn't new to cameras. You guys had Hard Knocks in the building this summer. What was that experience like for you looking back on it?
I feel like it was very seamless the way they did it and went about everything. You know, you didn't notice if they were micing you up they did it to where it was on your pads. You just put them on and they told you, "Yo, your mic'd up today" or sometimes they even let you know the day before. They weren't obstructing us or interviewing us at bad times, it was really seamless. I think they did a great job shooting us as well. I feel like they did a great job capturing our team and the personalities. I feel like they might get a bad rep, but I feel like it was really cool to have them around.
Two of those personalities we got to see were Aaron Rodgers and Zach Wilson. We all know what happened week 1. How do you feel like you and the rest of the team have moved forward accepting what happened and supporting each other moving forward?
Yeah that's kind of just the name of the game we play. We are expected to show up at practice the next day after something like that and be at our best. That's how it goes so for us and have to have that mindset. That doesn't take away from any of the tragedy that happened, it hurts our hearts and it sucks every time we think about it but it's our reality and we're expected to be at our best that next week and the following day for the rest of the season.

We feel like we still have the pieces in place to have a good team this year and to do all the things that we longed for before the season and that is what's in front of us. We've got a great group and we lean on each other.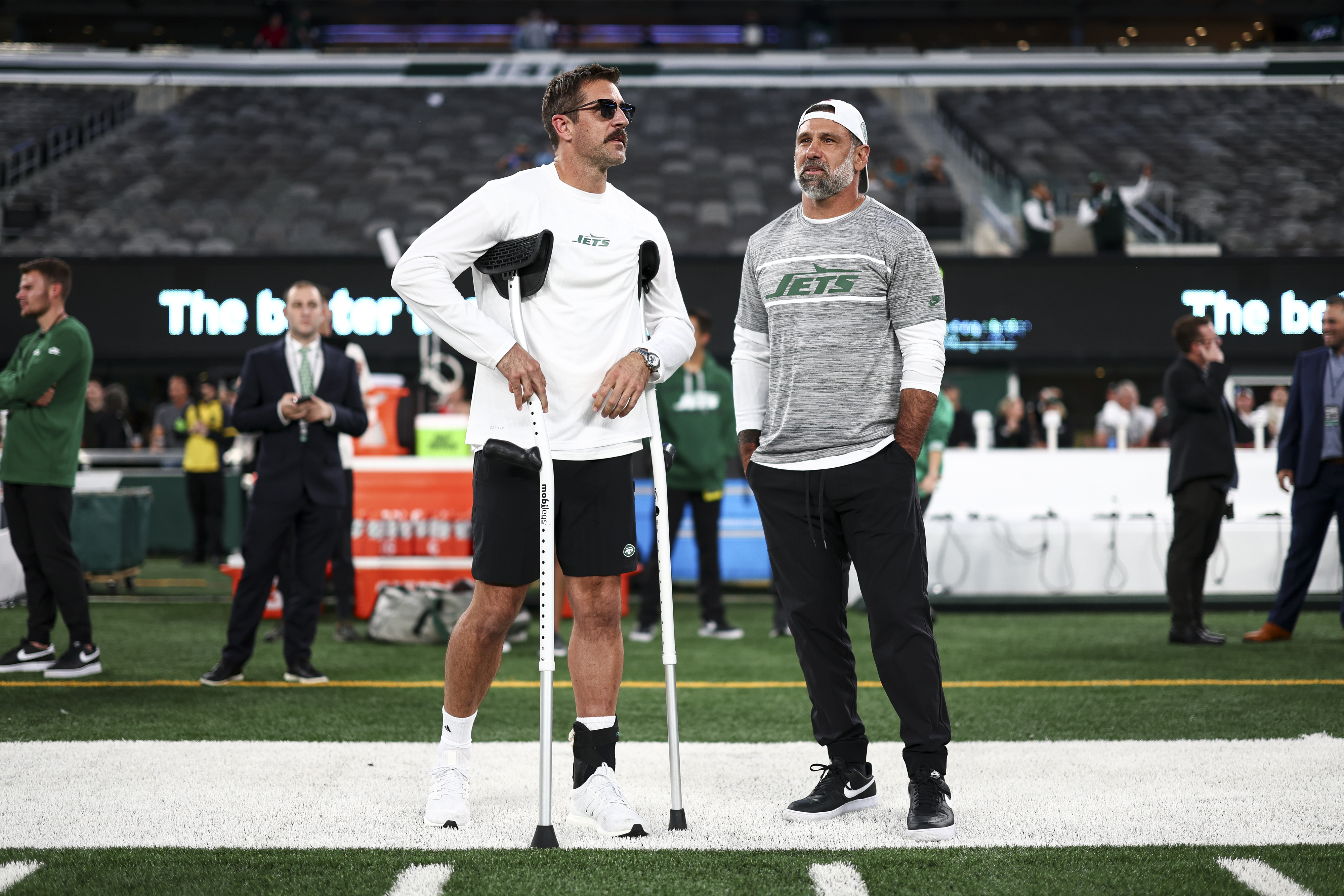 One of my favorite parts from this series was seeing you and Sauce Gardner go up against each other every day in camp. What is like going up against arguably the best corner in the league every day?
Going up against Sauce is a challenge for sure. He's a prototypical DB. He's perfect as far as the modern day DB looks like. He really makes me work on my releases, makes me detailed in my route running, it's been great for me. Going up against guys the last few Sundays you really realize that Sauce is one of one. Every time I get those reps I try to bottle them up because you don't get competition like that often.
I can't help but ask about Sexyy Red. How did that song "SkeeYee" become your team anthem over the summer?
The guys just play the popular songs out at practice and I guess that made it onto the playlist one day. Either everyone's like, "Change this!" or everyone's jamming and that was one where everyone was just jamming. That was the first time I heard it was at practice. I hadn't really been hip on it. But that's one of those songs that just brought the good vibes out of practice, it's good vibes and easy to know the words. It stuck and hard knocks got to capture that. But yeah, that was really natural. That's what I mean when I say it [Hard Knocks] was seamless. Like that fun stuff just happened.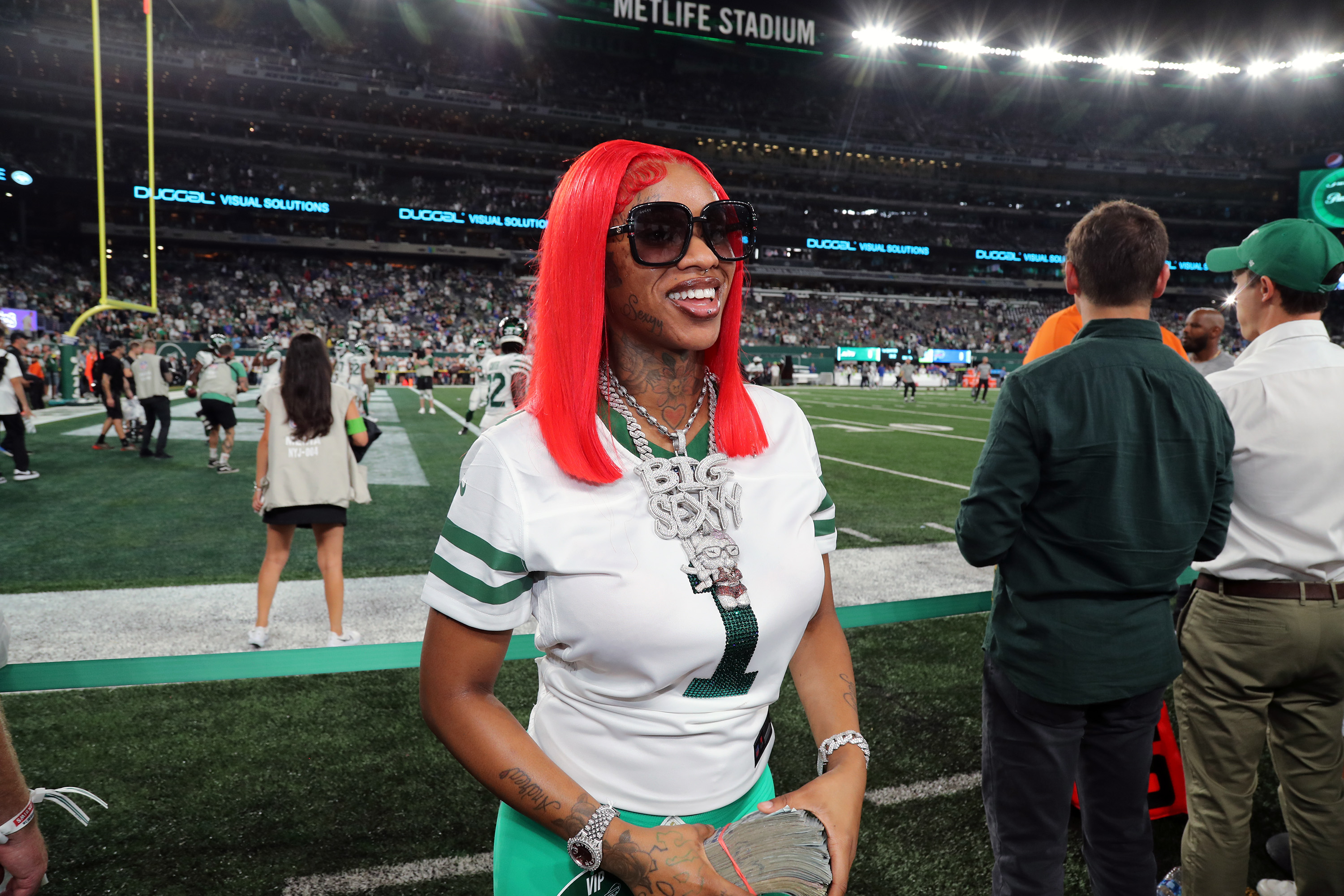 Recently we asked Justin Jefferson what his LSU Mount Rushmore was, so I'm obligated to ask you who your Mount Rushmore of Ohio State athletes is.
Jesse Owens would be No. 1 on my Mount Rushmore. Archie Griffin, two-time Heisman winner. Oh, probably Jared Sullinger for hoops just because he's the most influential hooper I feel like that played at OSU. Maybe Mike Conley or Greg Oden too. For another football dog, I would say it's Troy Smith or Braxton Miller. I would say Braxton Miller.