Stephon Marbury Calls 2004 Olympics Experience the 'Worst 38 Days of My Life'
Stephon Marbury clashed with coach Larry Brown at the 2004 Olympics, making his experience "the worst 38 days" of the enigmatic star's life.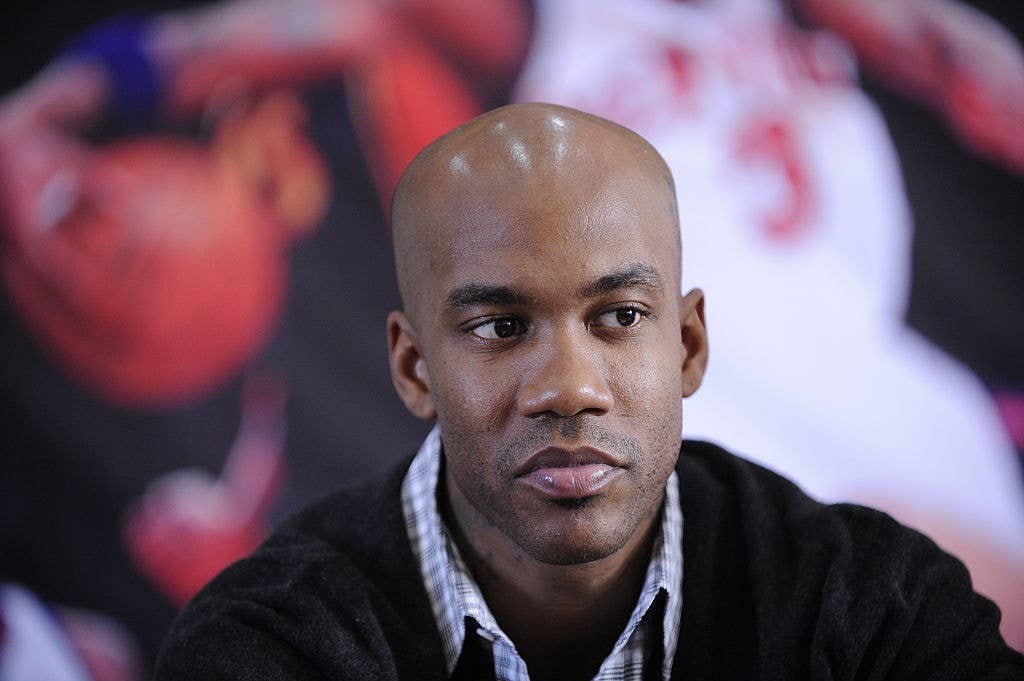 Getty
Former NBA Star Stephon Marbury attends a press conference to sign with Shanxi Zhongyu of CBA on January 27, 2010 in Taiyuan, Shanxi Province of China.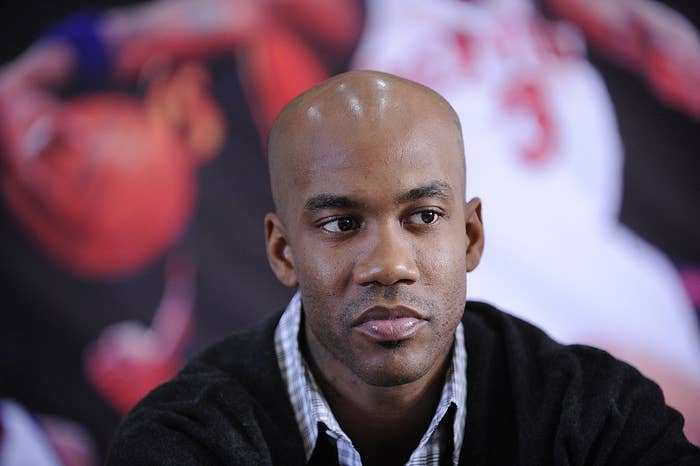 More than a decade after the words were written, Stephon Marbury can recall them, practically verbatim.
"The most reviled athlete ever in New York sports,'' he says, with a laugh, quoting a New York City tabloid story from March 2006.
No doubt there are plenty of New Yorkers who read those words and still agree with them. But to paraphrase an old bit of folk wisdom, 1.37 billion Chinese might beg to differ.
 Five years after he left the NBA, and the U.S.A., for a fresh start and what he hoped would be a new life, Marbury has found more than he ever could have imagined. In China.
 The one-time poster boy for selfishness and bad behavior now speaks like a diplomat. Formerly reviled in print, he is now revered for his humanity and selflessness. Whatever venom is left in him is reserved only for Larry Brown, who presided over what Marbury called "the most miserable year of my life.'' He has nothing bad to say about James Dolan, no snide remarks about the failure of Phil Jackson and recently even hugged Isiah Thomas, with whom he once reportedly exchanged punches on a Knicks team flight.
 How, you may wonder, does such a transformation take place?
 "Easy,'' Marbury says, "You move to China.''
On his third scotch in a midtown Manhattan restaurant the day before Marbury is to host an event at Coney Island, his old neighborhood, to promote something called the Urban Fitness League, one of several business ventures Marbury is involved with, to go with his apparel collection, his athletic shoe line, and his acting career, which so far includes a movie and musical based on his life. There is a postage stamp with his face on it.
"It was just unbearable, man. Nobody wanted to play for him. The whole energy was terrible. But it was the environment he wanted. Misery.''
And in 2015, he became one of just five foreign-born professional athletes to hold a Chinese green card, affording him permanent residence in his latest adopted home.
"China is the best,'' he says. "Since I moved there my life has been amazing. The best time of my life. Not even close. I guess this was how it was all supposed to go down.''
Who would have thought so?
Everything that Marbury had hoped—no, expected—would happen for him in the U.S., and preferably in New York City, wound up happening 7,000 miles away in a country where he knew no one and couldn't speak a word of the language.  
Right now, there is a bronze statue of Marbury in full basketball regalia, his face exultant and his arms hoisting a championship trophy overhead. There is a museum, the House of Marbury, devoted to highlights of his career in the Chinese Basketball Association.
And there are people, thousands of people, who know nothing of Marbury's former life, who never heard of Larry Brown or Isiah Thomas, or Anucha Browne Sanders—the woman who won $11.6 million from Madison Square Garden in a 2007 sexual harassment lawsuit, one of the lowlights of which was the revelation that Marbury had "seduced'' a Garden intern with this pickup line: "Are you going to get in the truck or not?''
All they know is Starbury, the newly-selfless point guard who led the Beijing Ducks to three championships in four seasons.
"I had moments like, 'What the hell am I doing?,' on the first flight over,'' Marbury says. "But as soon as I got off the plane I knew I was in the right place.  There were like 3 or 4,000 people there, just going crazy. I went from where people were just hating on me, saying I couldn't play basketball anymore, to people going crazy and jumping up and down. It was just two different environments.''
 Needless to say, no one is memorializing Marbury's time with the Knicks in bronze, and his 14-year NBA career has not taken on a patina of respectability in retrospect. He made stops in five NBA cities—Minneapolis, New Jersey, Phoenix, New York, and Boston—and in his tumultuous five seasons as a Knick, the only team he ever really wanted to play for, toiled under six head coaches.
The worst, in his estimation, was Brown, whose one season with the Knicks cost Dolan more than $25 million—and produced 23 wins. Marbury and Brown clashed from Day One, a conflict that dated back to their association on the disappointing 2004 U.S. Men's Basketball team that had to settle for a bronze medal at the Athens Olympics.
Marbury says that on the first day of Olympics practice, Brown asked his players—a group that included LeBron James, Carmelo Anthony, Tim Duncan and Allen Iverson – to state their goals for the tournament.
"By the time he got to me, everything was said that needed to be said,'' Marbury says. "So I said, 'Let's also not forget that we need to have fun.' And Larry goes, 'Huh. Listen to this guy, talking about having fun!'''
Marbury was stung and embarrassed by Brown's condescension. He calls the Olympic experience, "The worst 38 days of my life.''
One can only imagine how Marbury felt the following year when Brown signed a five-year deal to coach the Knicks.
"I begged Isiah not to bring him to the Knicks,'' Marbury says. "It was just unbearable, man. Nobody wanted to play for him. The whole energy was terrible. But it was the environment he wanted. Misery.''
"Going to a foreign country, winning championships, having a statue, getting a green card, the key to the city, a museum. That's not something I can say I could ever see happening.''
Brown left with an $18.5 million going-away present after one year, but Marbury's relationship with his successor, Thomas, also soured and when Mike D'Antoni took over and gave Marbury's starting job to Chris Duhon, the kid who had always wanted to be a Knick now wanted to be anything but.
"Losing exposes character and winning breeds it,'' he said. "When you're getting your ass beat every night, it's hard to stay strong and true to yourself.''
There was a brief, unhappy season with the Celtics and then a year of inactivity, introspection and depression before the call came with word that there might be some opportunity in China.
"I was like, China? That's far as hell,'' he says. "But this guy told me, you could be like God over there.''
That sounded like an intriguing prospect to Marbury. But as always, there were rocky times; his first two seasons, with the Shanxi Zhongyu Brave Dragons and the Foshan Dralions, were disappointing and ended without either team making the playoffs.
Marbury finally found his footing with the Ducks beginning in 2011, an association that culminated in the franchise's three championships and in 2015, the CBA Finals MVP award for Marbury. He and the Ducks parted ways at the end of the 2017 season but Marbury says he hopes to play at least one more season, at 40, in 2017-2018.
"Going to a foreign country, winning championships, having a statue, getting a green card, the key to the city, a museum,'' he says. "That's not something I can say I could ever see happening.''
In fact, he admits that had he imagined such things, they all would have happened with the Knicks. At heart, the man from Beijing is still that kid from Coney Island.
"I still want to see the Knicks do well, I do,'' he says. "I promise I do. That's my team. After all the stuff that happened, people say to me, 'You still like the Knicks?' Well, that's just the way it is. That's what happens when you're a kid. Your team is your team, and everything is die-hard.''
That's something 1.37 billion Chinese would never understand.