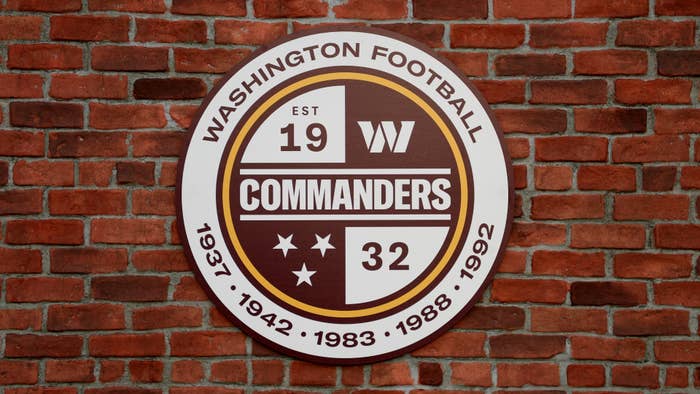 Prior to Wednesday's formal confirmation, helicopter footage had showed a Commanders banner at FedEx Field. Similar apparent leaks were also reported prior to the official name unveiling.
Below, get a look at the newly unveiled logo. Notably, gold and burgundy remain central to the team's aesthetic.
In a statement, Commanders owner Dan Snyder said the organization was excited about uniting behind a "new identity" together.
"As we kick-off our 90th season, it is important for our organization and fans to pay tribute to our past traditions, history, legacy, and the greats that came before us," Snyder said, per ESPN. "We continue to honor and represent the Burgundy & Gold while forging a pathway to a new era in Washington. Today may mark the first day for the Washington Commanders, but we are and always will be Washington."
"Legacies are built by tradition, values, and beliefs," a voiceover states in a new name-introducing video from the team, available above. NBC News reports that other names that were previously being considered included ultimately scrapped options such as Red Wolves, Defenders, and Presidents. 
Below, catch Wednesday's name-revealing press conference, which also includes the unveiling of the team's new uniforms.