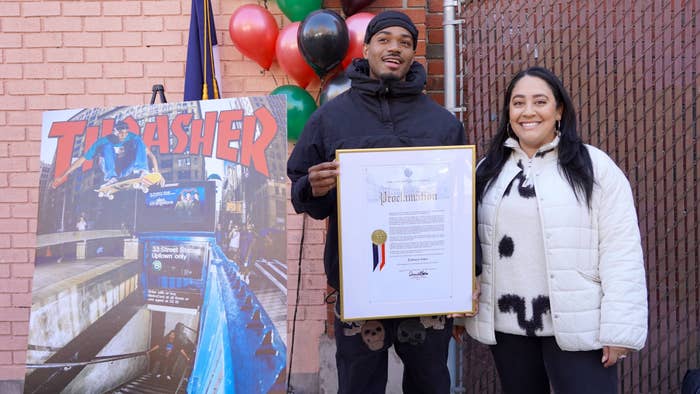 Tyshawn Jones was honored with a proclamation by a New York City Council Member this week.
On Monday, Amanda Farías—New York City Council Member for the 18th District in the Bronx—presented the proclamation to Jones in honor of his numerous accomplishments and "continued contributions" to the Soundview area.
"I'm extremely honored for this recognition, which I never imagined I'd be receiving because of skateboarding," Jones said on Monday, adding that he was "thankful for the culture" and for all of those who helped him along his journey.
"Giving back and supporting the next generation from where I grew up was a no-brainer," he said.
When documenting the moment on Instagram, Jones tagged the official NYC mayor's office account for a Stories update in which he mentioned next aiming for a key to the city.