Baker Mayfield's Request for Trade Blocked by Cleveland Browns
The Cleveland Browns have blocked Baker Mayfield's request to be traded, which arrives just after the team reportedly met with Deshaun Watson.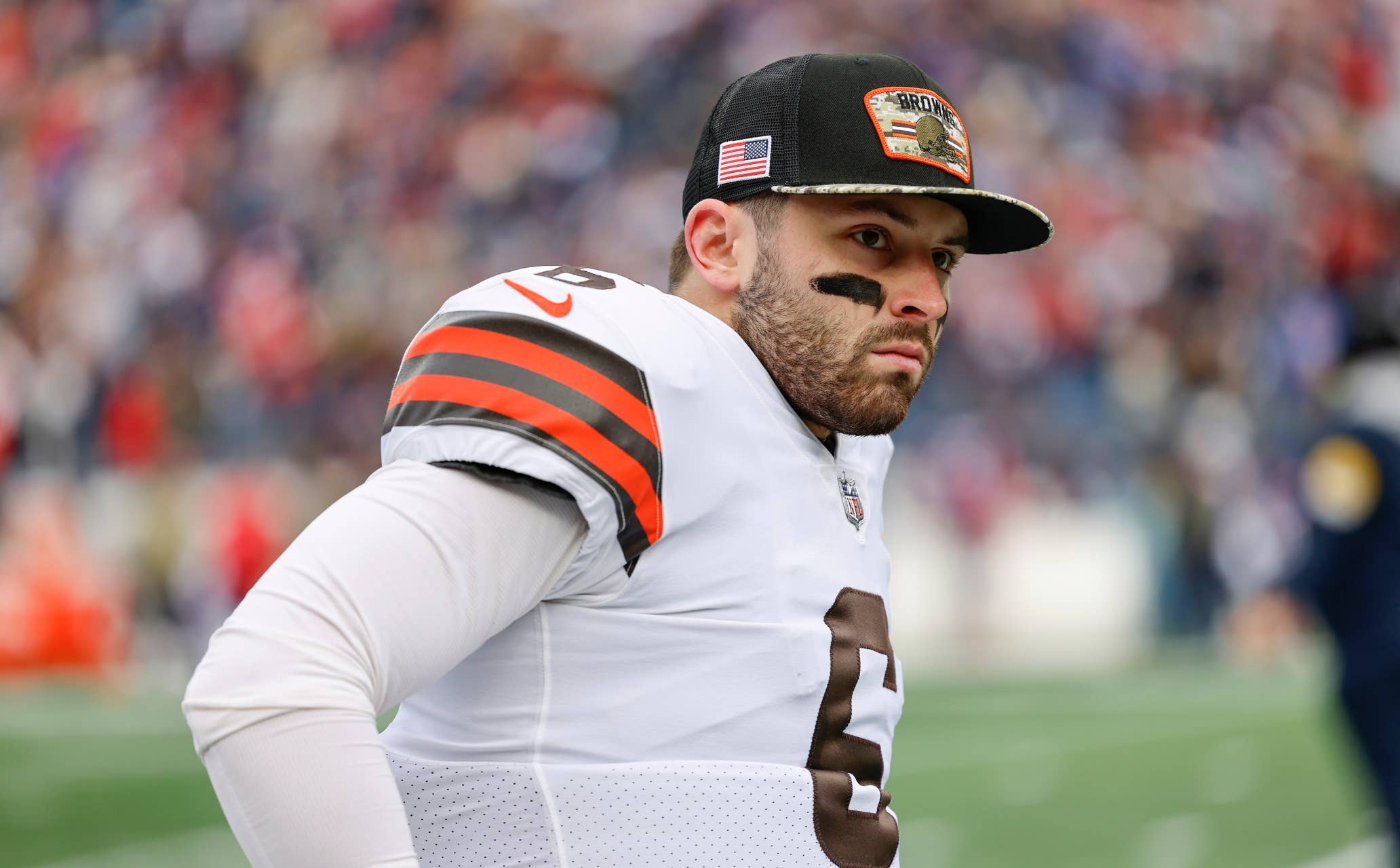 Getty
Image via Getty/Fred Kfoury III/Icon Sportswire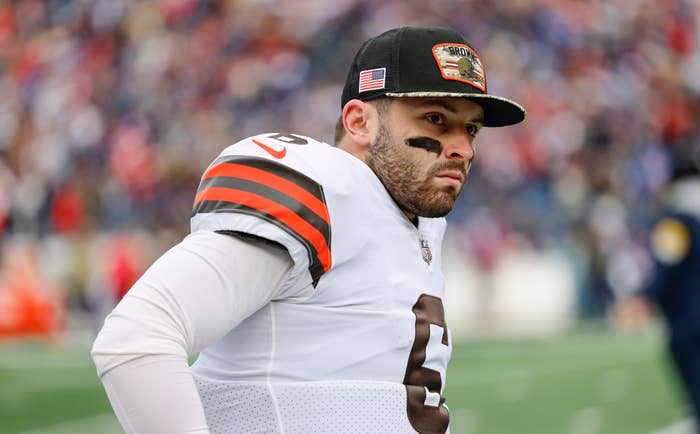 The Cleveland Browns have reportedly blocked Baker Mayfield's request to be traded.
ESPN's Jake Trotter tweeted on Thursday that according to a source, the "Browns have told Baker Mayfield's camp they are 'not accommodating his request.'"
Cleveland.com's Mary Kay Cabot reported the same information.
The news came shortly after Mayfield addressed his situation with the Browns on Thursday, telling ESPN, "'It's in the mutual interest of both sides for us to move on. The relationship is too far fine to mend. It's in the best interests of both sides to move on.'"
On Wednesday, reports surfaced that the team met with Deshaun Watson, which apparently Mayfield took as a slight, particularly since he's still under contract. He then shared a long letter online where he thanked his fans but said he had "no clue" where his career is headed.
"With many uncertainties, here is where my head and heart is," he wrote. He subsequently requested the trade. There was also a report from ESPN's Chris Mortensen that the Browns want "an adult" at the quarterback position, which Mayfield likely caught wind of, further souring his relationship with the team.
Mayfield took his team to the playoffs in 2020 but suffered an injury the following season.