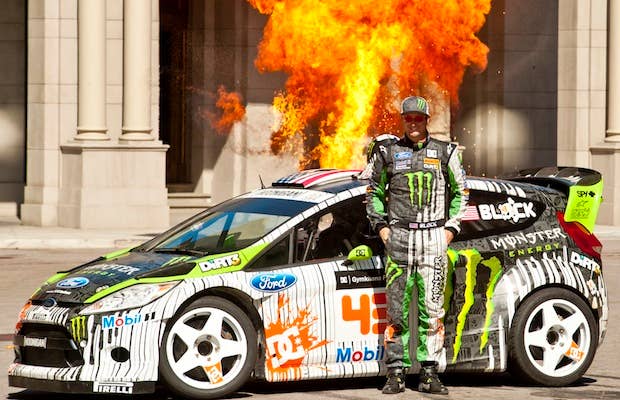 We all saw Gymkhana 6 yesterday, and we all enjoyed it, but some people were left a little underwhelmed by the tameness of the course when compared to the insane antics of Gymkhana 5 in San Francisco. The motorsport junkies of the internet appreciated the fact that this was what an actual Gymkhana competition would look like if presented professionally, but still.
For people wanting more craziness, we can now tell you that Gymkhana 5 was Block's favorite, and that Gymkhana 7 is coming out in June or July of this year, according to an interview he gave with Top Gear. Block also said that, while he couldn't yet say what the newest iteration of the classic "Ken Block drives sideways around amusing obstacles" would be, it would be "bigger and more different, but even more dramatic."
Is it going to have a plot?
RELATED: Ken Block Rips His Epic Gymkhana SIX Obstacle Course in a Ford Fiesta ST RX43
RELATED: Video: Ken Block's Gymkhana 5 Kicks Ass In San Fransico
[via Top Gear]