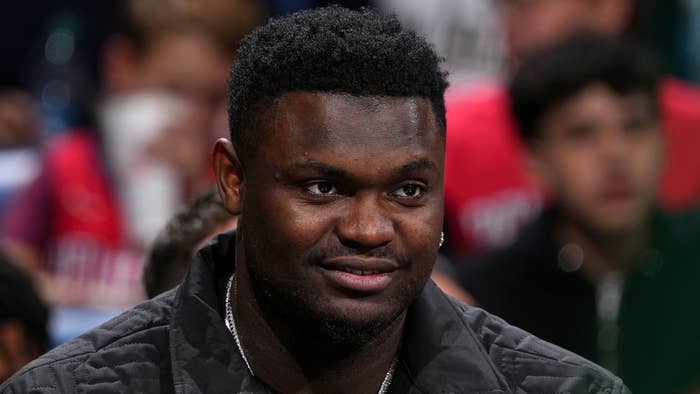 Zion Williamson is entering a new chapter in his life as he becomes a father.
In a gender reveal video, the 22-year-old NBA star and his girlfriend Ahkeema shared that they are welcoming a baby girl.
Ahkeema posted a four-minute YouTube clip on her channel, highlighting the special day. At the beginning of the recording, the soon-to-be girl-dad said, "My baby, you're going to see this at some point. I don't know what the future holds, but mommy and daddy love you."
Williamson concluded as he held onto Ahkeema, "If you don't know nothin' else in this world, know that mommy and daddy love you for life."
The big announcement started with a bang as pink fireworks exploded into the sky. Zion was all smiles as Ahkeema jumped with excitement when they found out the sex of their little one.
The Pelicans power forward was seen sporting a t-shirt for the occasion that jokingly read, "I'm here because I don't want to get yelled at."