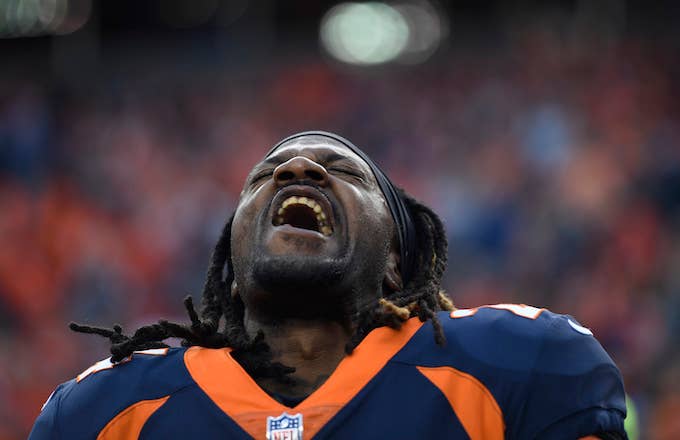 In July, NFL player and strip club enthusiast Adam "Pacman" Jones was accosted at the Atlanta airport by an employee, Frank Ragin, who worked at the terminal where the confrontation happened. The verbal slings and arrows soon turned to throwing hands, and that's when the enigmatic cornerback—who signed with the Broncos over the summer—ended any notion that sort of behavior was OK: 
Jones has a well-worn history of imbroglios on and off the field, but after the cops investigated the airport beat-down, it was Ragin who was charged with two counts of battery, one count of disorderly conduct, and one count of terroristic threats. 
According to TMZ, on Tuesday Ragin struck a deal to plead no contest to one count of battery, so the other charges could be dropped. However, along with Pacman's right fist, Ragin also got tagged with a one-year jail sentence, and he'll have another year of probation along with 70 hours of community service when he gets out. As terms of the agreement, Ragin—who was knocked out by Jones in the scuffle, and suffered a broken leg—must stay away from Pacman.
Jones wasn't charged for the altercation, but threatened a lawsuit after the fight happened, which he has yet to file at the time of this writing.