Patrick Ewing's long wait is finally over. He got his head coaching shot on Monday, as he was hired by Georgetown to replace John Thompson III. Ewing, an all-time Georgetown great and Hall of Famer, left his assistant coaching position with the Charlotte Hornets immediately to begin assembling a staff. Make no mistake, the Georgetown job is a great job. But Ewing should have gotten a head job years ago.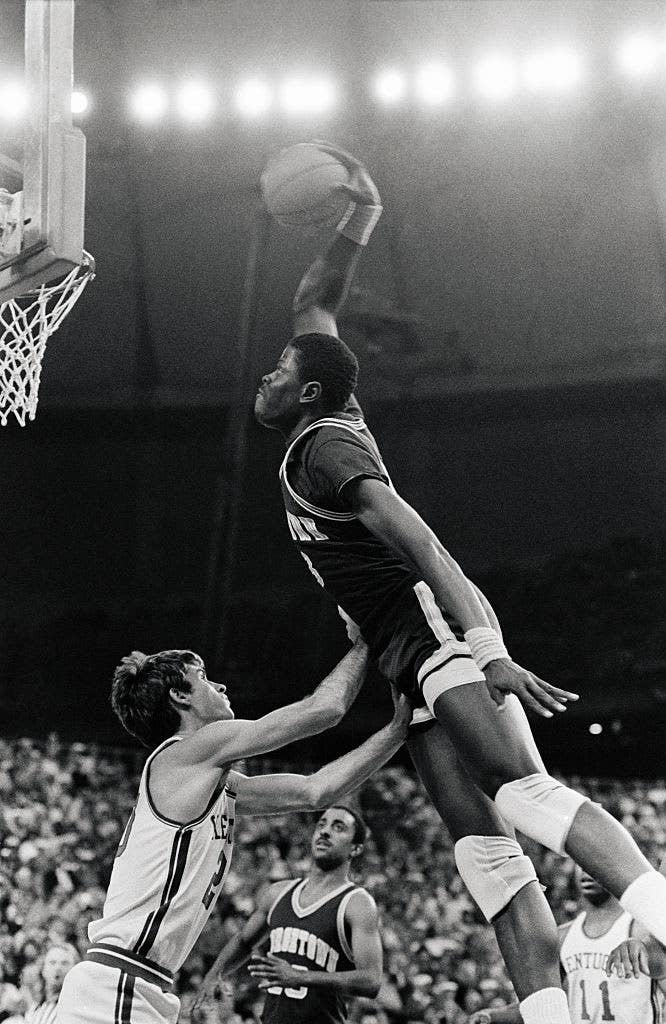 Ewing wasn't one of the guys you thought of as a definite coach-to-be during his playing career. He was gruff bordering on unapproachable during his prime, a towering figure wrapped in ice who spoke to the media for a designated amount of time and that was it. This was a pattern established early in his career—under then-Georgetown coach John Thompson in fact, whose "Hoya Paranoia" consisted primarily of his players not speaking to anyone who wasn't in their inner circle. When I asked Ewing about it in a SLAM interview back in 2007 he cited the time-honored, "it ain't paranoia if they're really after you." And, you know, it worked. Ewing led the Hoyas to three National Championship games in four years, winning once, in 1984.
Still, after his retirement from the NBA in 2002, Ewing moved directly into the coaching ranks, as an assistant in Houston under former Knicks coach Jeff Van Gundy. From the beginning he did everything that was asked of him, all the while expressing a desire for the top job. Not Van Gundy's job in particular—any head coaching spot would do. In the meantime, he put in the work and waited. And waited. And waited.
Over the years, as Ewing worked for first one Van Gundy, and then, after taking a year off, the other, he could only watch as many other less-qualified candidates got their own shots. Mark Jackson, who Ewing helped become Rookie of the Year back in 1988, was hired by the Golden State Warriors in 2011 despite having zero NBA coaching experience. And his New York Knicks, after firing Don Chaney in 2004, went through nine coaches over the next 13 seasons without ever once giving their greatest player of all time a chance.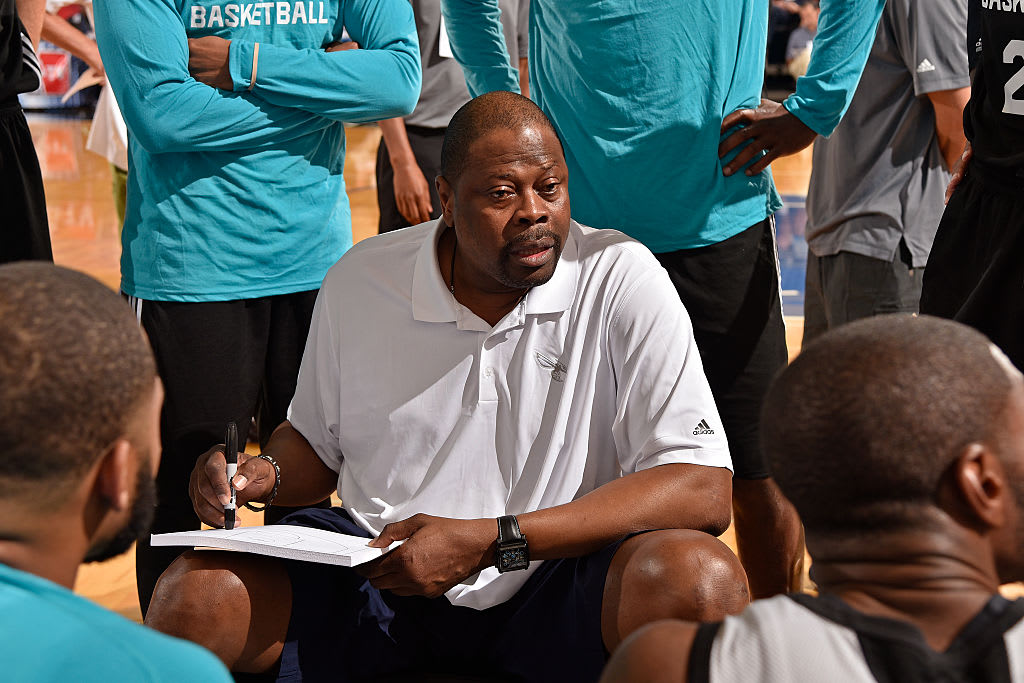 Despite earning a reputation as more than just a big-man coach—he coached the Magic's summer league team and was great with younger players—Ewing was still a big man, coach. And while seven-footers are highly coveted commodities on the court, they remain something of an anomaly in the lead seat. There are currently zero ex-centers serving as NBA head coaches, and ironically the last two—Bill Cartwright with the Bulls and Herb Williams with the Knicks—were Ewing's teammates in New York.
When former NBA players do get hired as head coaches they tend to be ex-point guards, who, deserved or not, have the reputation of being players who understand every position on the floor. Some, like Jackson and Jason Kidd, are hired despite having no coaching experience—Kidd was basically hired as the Nets coach the moment he stopped playing. Look down the list of current coaches and you'll find plenty of ex-guards: Steve Kerr, Tyronn Lue, Doc Rivers, Nate McMillan, Scott Brooks, Earl Watson.
This would be more understandable had their been a long history of ex-centers getting head coaching jobs and failing. But there isn't. Besides Cartwright, who got all of two seasons with the rebuilding Bulls, there haven't been many centers given chances at all. Between Bill Russell, who took over for Red Auerbach in 1967—and won a championship—and Cartwright, you could count the number of ex-centers given head jobs on one hand and the seven-footers on none.
It's a hiring practice that's never made much sense. Because while point guards run the offense, centers are by the very nature of their size and their positioning expected to see the whole floor—on defense especially, where, if the old adage is to be believed, championships are won. Ewing did all that he was asked as an assistant—breaking down film, coaching summer league, and yes, working with big men—all while making it quite clear that he was angling for a head coaching opportunity he never got.
So instead, the 54-year-old Ewing takes his talents to Georgetown for the second time, where he will get a crash course in recruiting and will no doubt experience some of the same growing pains his old Dream Team teammate (and Big East foe) Chris Mullin is enduring at St. John's. Plus, after spending the last three decades in the NBA, he'll need to re-familiarize himself with college ball.
It didn't have to be this way. But the powers-that-be in the NBA didn't leave him much of a choice.