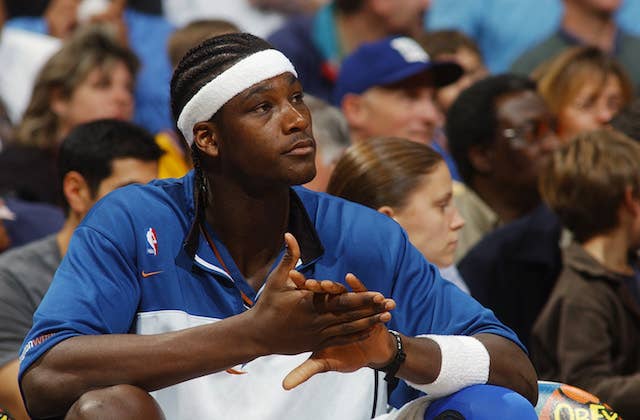 Ex-NBA player Kwame Brown is suing his financial advisor for allegedly stealing $17.4 million of his money, according to a report by The Blast.
Official documents show that Brown is suing Merrill Lynch, Bank of America, and his financial advisor Michelle Marquez. He claims to have been a client from 2004 and 2017 during which time she handled his income from playing in the NBA, as well as invested and traded stocked under his consent. The problem is that Marquez was allegedly trading and investing Brown's money into various stocks and projects without being granted permission from the former center. Brown also alleges that Marquez opened various bank accounts under his name as well where she would deposit the money for investing purposes. 
In one specific instance cited, Brown even learned in 2015 that a $1.1 million loan he instructed Marquez to pay in 2006 had never been paid off. Eventually, Brown was unable to get into contact with her and claims his signature was forged on documents that would lead to his accounts with Merrill Lynch and Bank of America being depleted. The lawsuit is seeking the return of Brown's $17.4 million along with further damages. 
The first overall pick in the 2001 NBA Draft straight out of high school, Brown is probably best known for his career that never was. Although he managed to play until 2013 bouncing between seven different teams, he is considered to be one of the biggest draft busts in NBA history.
The most memorable moment in his career is arguably getting traded to the Memphis Grizzlies by the Los Angeles Lakers in 2008. The trade sparked a memorable (and hilarious) rant on ESPN by Stephen A. Smith in which he referred to Brown as a "bonafide scrub" who "cannot play the game of basketball." Most recently, Brown participated in Ice Cube's Big3 basketball league playing for the 3 Headed Monsters in 2017.