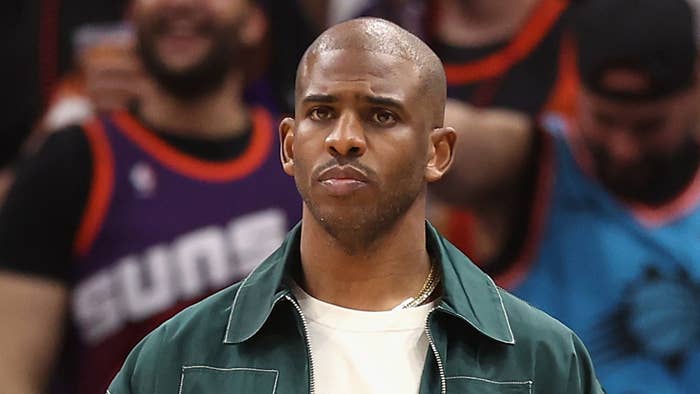 Chris Paul admits that being so close to winning an NBA Championship bothers him, but it might be even more challenging for those around him, including his daughter.
During his recent visit to The Pivot podcast, CP3 reflected on coming up short in winning an NBA title several times throughout his career, and revealed that his daughter, Camryn Alexis Paul, gets bullied at school because of it.
"It's tough on me, but I think it's probably even harder for the people around me, right, especially my wife," said Paul. "My wife is the one who has the bear those late nights those 'I can't sleep,' and my kids, like my daughter is the sweetest soul you'll ever meet in your life."
He continued, "She's at that age now where at school, kids talk crazy to her. So she had a little boy at school that said some reckless stuff to her. He was like, 'Your Daddy ain't never going to win no championship.'
Paul added that his daughter would hold it together whenever a fellow student took a shot but she would call him upset that people were making fun of her for his lack of rings. Paul said he uses that opportunity to teach his daughter there are "some people [who] talk" and "some people [who] do."
Paul is one of the oldest players in the league at 38, but he is still performing at a high level in his quest for an NBA title. However, various injuries in the playoffs have kept him from seeing gold throughout his career.
The future Hall of Famer's closest instance of winning it all was imn the 2021 NBA Finals, where the Milwaukee Bucks defeated the Phoenix Suns in six games to win their first championship since 1971. The Suns were eliminated in the Western Conference Semifinals in 2022, and Chris Paul injured his groin in the same round in 2023.