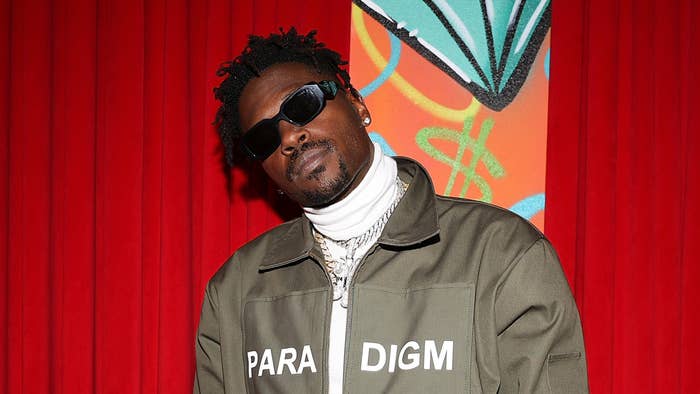 Antonio Brown has another warrant out for his arrest after a judge ruled he missed another child support payment.
According to Miami-Dade County court documents obtained by TMZ, a ruling was issued on Aug. 9 that stated Brown missed another $15,000 payment to his ex Wiltrice Jackson. The documents state that Brown can have the order removed if he pays the bill on top of an extra $5,000 to cover attorney fees. Brown hasn't responded to the warrant as of press time.
This isn't the first occasion Brown had an arrest warrant out in his name this year. In April, a judge ruled the 35-year-old missed a $30,000 payment to Jackson, but he ended up paying the bill before police could throw him in jail.
Antonio Brown shares a daughter with Wiltrice Jackson, whom he dated early in his once-promising NFL career. Their relationship has had its troubles, especially in 2019 when Jackson accused Brown of shoving her during a domestic dispute. However, he was never charged.
The Super Bowl champion post-NFL career has made headlines. At the top of the year, Antonio Brown had his Snapchat suspended after he posted an explicit picture of Chelsie Kyriss, the mother of his children, giving him oral sex.
After being suspended from Snapchat for the explicit photo, Antonio Brown claimed his account was hacked. He said that he is "working" with the social media company to "get this fix asap."