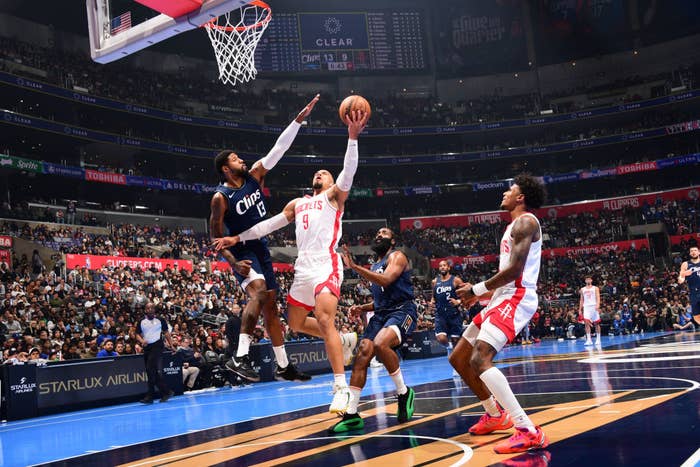 Last week, the Los Angeles Clippers took down the Houston Rockets to secure their first win since acquiring James Harden.
In the second quarter, however, Clippers center Ivica Zubac poked the ball loose from ex-Toronto Raptor Fred VanVleet and Russell Westbrook managed to get his hands on it.
Once he did, he went for the dunk, posterizing Dillon Brooks along the way. In a photo captured of the moment, Westbrook is seen palming Brooks' entire face as he attempts to complete the dunk.
While the dunk didn't work in Westbrook's favour, it didn't stop Twitter from having a field day with the picture.
Some didn't quite care that Westbrook didn't get the two points but loved what had happened to Brooks.
"It's glorious," one Twitter user wrote. "Need it painted on my wall."
"Posting on my wall & telling my kids he made it," another wrote.
Others were not impressed with outlets posting the photo as if Westbrook made the shot.
Someone even pointed out that Brooks received a foul on the play.
Even though Brooks was nearly the butt of the joke, someone flipped the script and joked about Westbrook being unable to finish the dunk and convert the free throws.