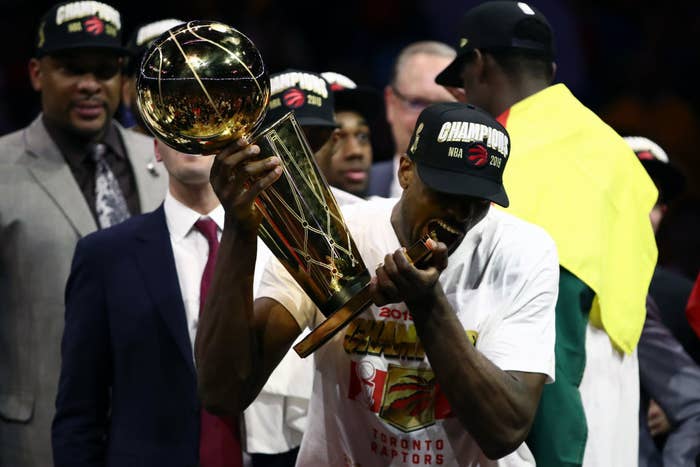 Serge Ibaka still feels like he's at home whenever he sets foot back in Toronto.
In an interview with Uninterrupted, the former Raptors center asserted his love for Toronto and explained how the fans treat him like he still just won them a championship.
"After four years, every time I come back here people still make me feel like it was yesterday," Ibaka said. "Every time when I come back here I feel like home. I think that to me is the most important thing."
Ibaka returned to Toronto to help design a custom jacket with BMW XM. The veteran center likened his passion for art to basketball, saying that the sport is like art in the way athletes must perform and execute certain moves.
He then elaborated on his love for Toronto and its cultural diversity.
"Man, this is one of the beautiful places where you see so many people from different places," Ibaka said. "The culture here, it's just so amazing man. You feel so comfortable. Because I feel like I'm not the one who come from somewhere here."
Further in the video, Ibaka speaks about his new venture into music and tapping into his Congolese roots.
Though Ibaka has found much success outside the realm of basketball, he hasn't been able to find his footing after leaving the Raptors. He spent time bouncing between the Los Angeles Clippers, Milwaukee Bucks, and Indiana Pacers but was waived shortly after being acquired by the latter team.