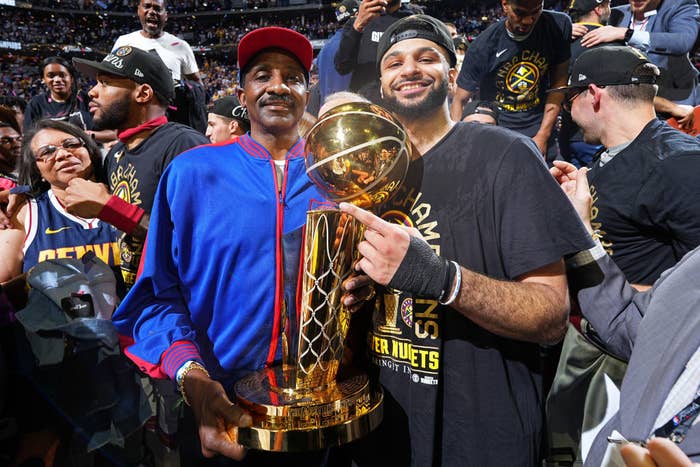 After Jamal Murray claimed he'd bring the Larry O'Brien Championship Trophy to Kitchener, Ontario, where the Denver Nuggets star was raised, it seems like that won't be happening.
According to The Star, the Denver Nuggets axed Murray's plan to bring the trophy home.
"Our owners have had it under lock and key since we won and no players or staff are allowed to take it anywhere," Nuggets director of media relations Nick O'Hayre wrote to The Star in an email. "The players don't take the trophy like the Stanley Cup, it doesn't make rounds or get passed around."
Murray had originally told Arash Madani from Sportsnet that he would bring the trophy home.
"It means a lot for that kind of support [in Kitchener]. I'm bringing that Larry O' to Kitchener," Murray said.
Murray was supposed to join Team Canada during their FIBA World Cup run but stepped down when he decided he wasn't physically ready to participate in another high-intensity tournament.
Team Canada would wind up besting the United States for the bronze medal.