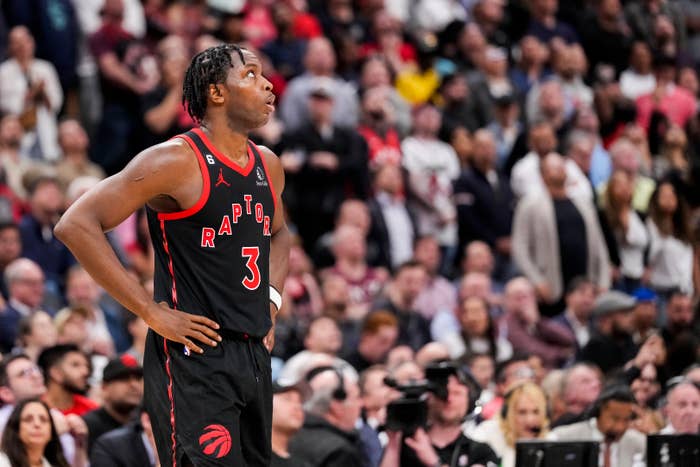 O.G. Anunoby is buying a minority stake in the London Lions, a U.K. basketball team of the British Basketball League.
Though details regarding the Toronto Raptors wing's investment are limited, Anunoby said he hopes to be a role model to basketball players in the U.K. who hope to one day make it as a pro.
"It's great to see everything that is going on in British basketball right now, which is why I am really excited to join the London Lions," Anunoby explained in a press release. "I just want to do my part as a role model to all the young hoopers in London and across the entire UK. I look forward to visiting the team in the off-season and can't wait to help build with the organization."
In 2023, the Lions became the first British team to qualify for the EuroCup though they lost in the first round to Joventut Badalona of Spain.
Anunoby became the first British player to win an NBA championship after the Raptors did so in 2019 against the Golden State Warriors.
The 25-year-old was one of the top defensive players in the league this season. The Raptors lost their play-in game last week against the Chicago Bulls and failed to qualify for the postseason.