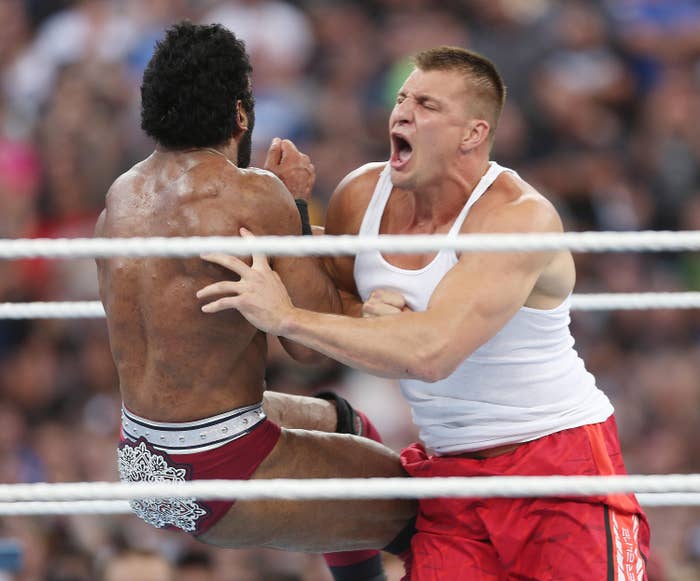 It's official: former Patriots tight end Rob Gronkowski is the latest veteran professional athlete to sign with WWE. 
A source for The Wrap says that Gronk will debut on the March 20 episode of WWE Smackdown, and he will also make an appearance at WrestleMania 36. He will not be leaving his analyst gig with Fox Sports; WWE's partnership with FOX will allow Gronk to juggle both gigs. It means, most likely, that Gronk's WWE deal will make him a part-time feature attraction, as opposed to the full-time performer that Ronda Rousey was from 2018-19.
Obvioulsy, due to Coronavirus, everything in the sports world is up in the air, including Wrestlemania, which is said to still be happening, but likely at the WWE Performance Center in Orlando. Still, with the show going down, it appears that Gronk will have some sort of presence in the WWE going forward. 
Gronk retired from the NFL a year ago and was bound to find something befitting his athleticism and outsized personality to pass the time. But really, we've seen this coming for years. His dad was college roommates ay Syracuse with Mike "I.R.S." Rotunda, the father of current WWE superstar Bray Wyatt. It was the Gronkowskis who convinced current WWE superstar Mojo Rawley to follow his sports entertainment dream. And in 2017, Gronk interfered to help Rawley win the Andre the Giant Memorial Battle Royal at WrestleMania 33.
Still, it's important to keep expectations realistic; Rousey was unusually gifted in the squared circle, and she had the fighting background to begin with; Gronk will probably take a little longer to get adjusted. Here are 7 WWE superstars Gronk should fight at WrestleMania (either this year's or next year's)--a combination of midcarders and main eventers who could build his WWE career to the stratosphere.
Jinder Mahal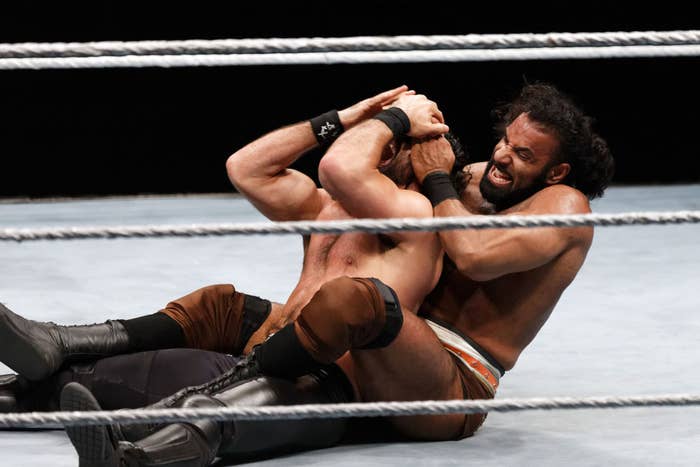 John Cena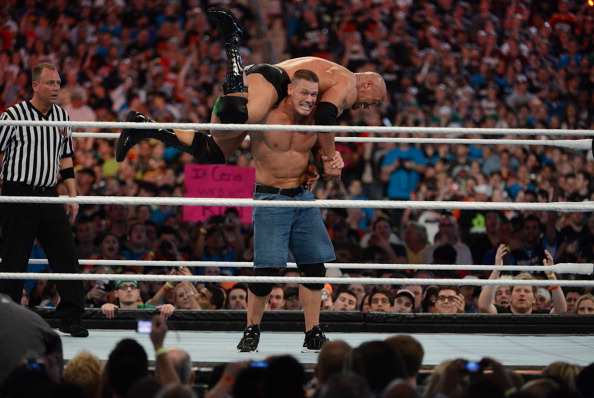 The 24/7 Championship has been a fun diversion; it gives the overstuffed talent roster something to go after when they're not being actively used in a storyline. But the current champion, Riddick Moss, has held it since January—longer than anyone else has held the title thus far. Someone has to take it off of him, and it might as well be Gronk.  
Think about it: Moss captured the title by turning on Rawley, who is Gronk's real-life best friend. To have Gronk face Moss and avenge his friend would be a great way to transition him into WWE. Plus, most of the 24/7 matches are gimmicky comedy spots. They're well-suited to Gronk's goofy personality, and they can cover for his lack of in-ring experience while he receives additional training.
Mojo Rawley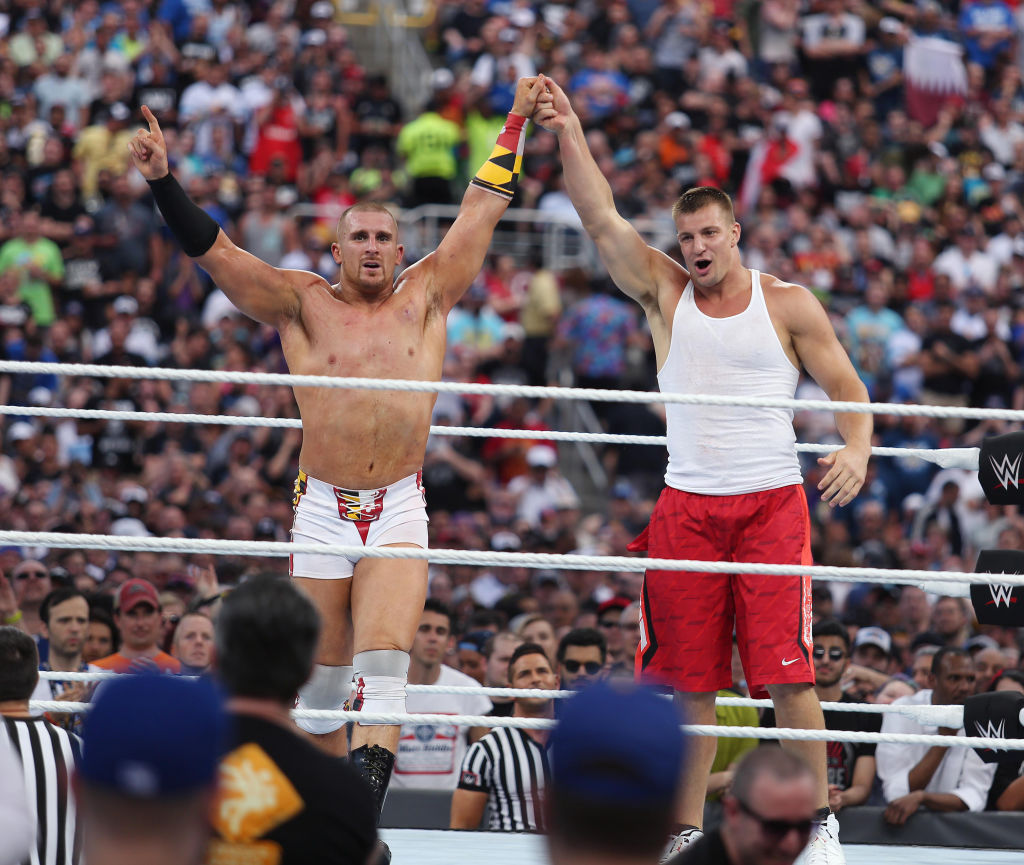 Braun Strowman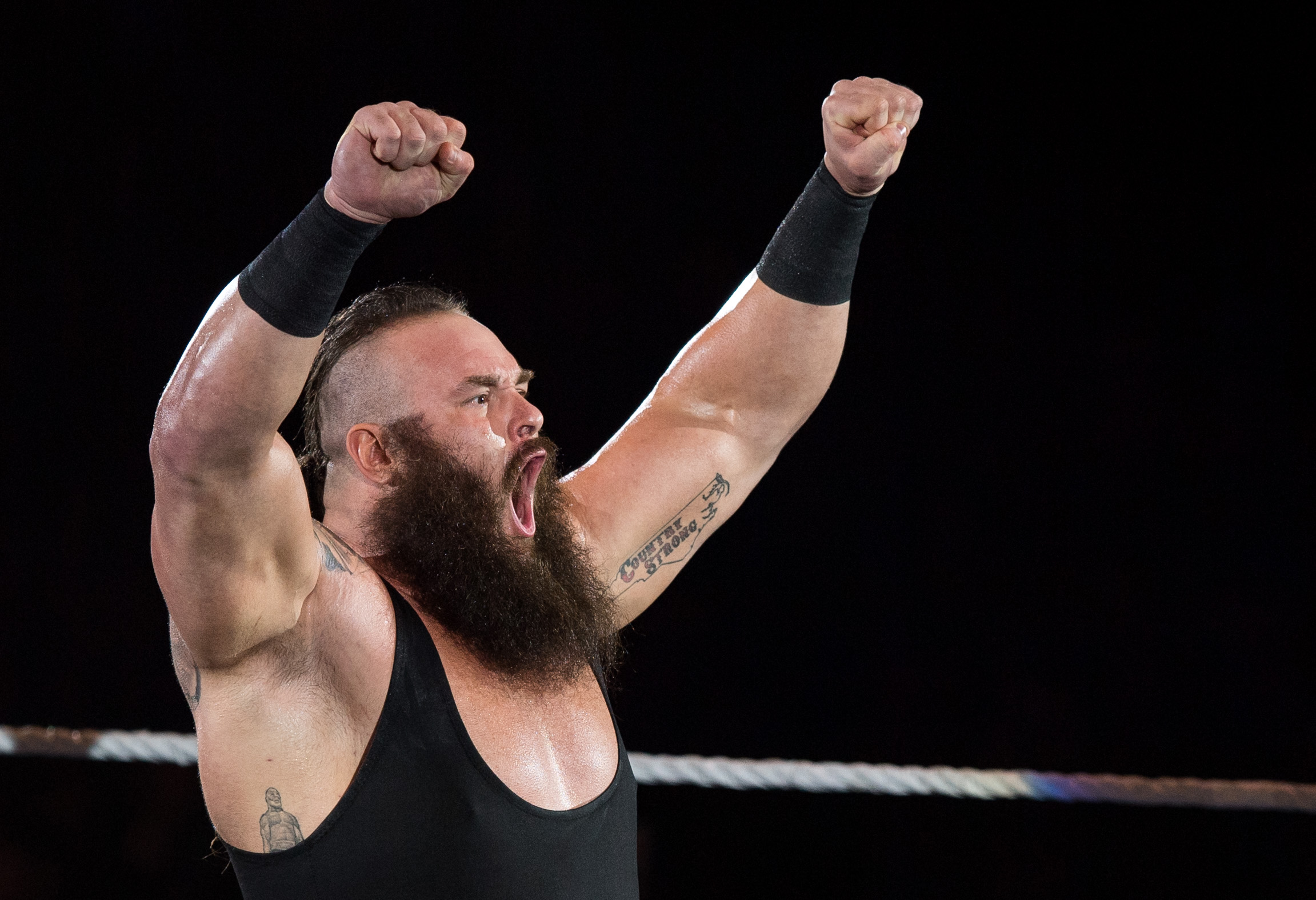 Baron Corbin is a rare commodity in WWE: he's a heel who gets a universally negative response from fans. Thus, Corbin would be a great way to consolidate audience support for Gronk before putting him in a PPV main event. 
A solid worker with a reputation for being safe, Corbin also has a football background. He was an offensive lineman for the Colts and the Cardinal, but he never got the opportunity to play a regular season NFL game. WWE could easily use that fact to explain Corbin's resentment of the newest WWE superstar.
Brock Lesnar