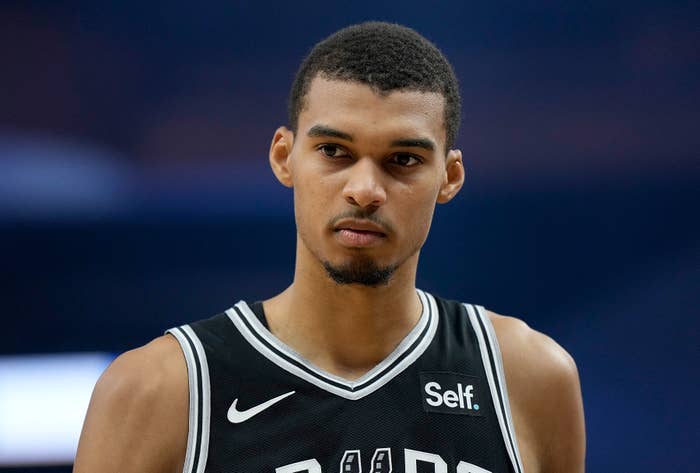 When you take a look at some of the greatest No. 1 overall picks in NBA history, the list paints a picture of generational icons of the sport of basketball. Kareem Abdul-Jabbar, Magic Johnson, Hakeem Olajuwon, Shaquille O'Neal, Tim Duncan and LeBron James are undeniably six of the 10 greatest players to ever play the game. They all have resumes and accolades that put most players to shame and breathtaking moments on the court to last us fans a lifetime.
And as crazy as it may be to say without him having taken an official shot in a regular season NBA game, there is a possibility that the first overall pick of the 2023 NBA Draft, Victor Wembanyama, ends up better than them all.
I tried my hardest to fight what my eyes showed me for the longest. When Wembanyama's Metropolitan 92 professional team came to the United States to play the G-League Ignite in a showcase exhibition last year, he had his full skillset on display. He launched pull-up jumpers from 26 feet, dunked over the opposition, mandated his own "no lay-up" rule by swatting and contesting any shot near the rim. He was a man amongst boys, while being the boy on the floor at just 18-years-old. But even as impressive as his showing was, I maintained that any talks of him being the best prospect in the history of the NBA was a hyperbole. Kareem was the most decorated high school basketball player of all-time, and then won three national championships at UCLA, while going on to win five NBA MVP awards and six NBA championships en route to becoming the NBA's all-time leading scorer.
Magic Johnson was right alongside Kareem for five of those championships, winning Finals MVP his rookie season and orchestrating the "Showtime Lakers" offense that dominated the NBA and became one of the most iconic teams in league history.
While Shaquille O'Neal and Tim Duncan didn't quite eclipse Kareem's career, Shaq peaked as the most dominant force the NBA has ever seen while leading the Los Angeles Lakers to three straight championships, and Duncan served as the ultimate model of consistency, never missing the playoffs or winning less than 50 games during his career. The exception being his second season which was strike shortened. He still led the Spurs to the championship, his first of five.
And then there is LeBron James. No athlete has been under the public spotlight for this long, dealt with the expectations of becoming the greatest player of all-time, and not only lived up to the hype, but exceeded it in an era where every step of a career is under a microscope. Four MVP's. Four championships with three different franchises. The NBA's all-time leading scorer, breaking Kareem's record that once seemed unbreakable. Not to mention, he's had 20 consecutive seasons of averaging at least 25 points per game.
It's easy to understand why anybody would be hesitant to buy in on the Wembanyama hype of him being the greatest prospect ever. With so many great ones already, not to mention recent greats such as Zion Williamson, Anthony Davis and Dwight Howard who had their fair share of hype entering the league. I tried my hardest to fight against the noise, believing that Wembanyama had to show me he was better than those guys, let alone five of the 10 best players of all-time. Believing that his hype hadn't surpassed Zion Williamson's enormous hype at Duke and the "it-factor" that he displayed there and in his brief stints of consistent playing time in the NBA.
And then the preseason happened. My entire perspective had changed. If you simply showed somebody who never has watched a basketball game the Wembanyama highlights of his preseason game against the Miami Heat, they would think they were watching the most flawless basketball player to ever play. A 7-foot-4 center who dunked over opposing big men while barely getting off the ground. He brought the ball up the court, executing dribble combos into pull-up jumpers, something that shouldn't be possible for somebody with his height. He called for lobs from the three-point line, brought the ball up the court and dunked in transition. And, of course, he protected the rim and covered the entire halfcourt defensively with his absurd wingspan and agility.
If this is what he looked like at 19 years old in his first preseason game, just imagine what he will look like by the end of his rookie season when he has fully adjusted to the NBA's speed and physicality. Or even scarier, project five years from now when he is entering his prime and has added strength and muscle to his frame. If he looks like this already, what does the future hold? Just how crazy can this get? We are looking at a hybrid of Kevin Durant's offensive skill set to go along with Anthony Davis' defensive impact, while being five inches taller than both of those players. Kevin Durant is already probably the most unfair scorer in NBA history due to his blend of size, length, athleticism and shooting ability. Wembanyama might everything KD is with even longer arms and more height. There is nothing anybody will be able to do with him. He has potential to be the greatest defensive force in the history of basketball while possibly being the best offensive player in the world.
I'm the biggest LeBron James fan you will find. I believe he is the greatest player ever, though arguments for Michael Jordan don't fall on deaf ears as anybody who believes he is the GOAT is well within reason. But Wembanyama is going to end that debate as long as his body can handle an 82-game NBA regular season and a potential 28-game postseason run consistently. Just ask yourself, what is it you see when you watch him play? And then after that ask yourself, have you seen anything like that before in your lifetime? After asking yourself those two questions, ask yourself do you reasonably believe there is any player in the current NBA landscape or in the near future who can stop him once he gets comfortable? If you are honest with yourself then you probably just checked off all of the boxes for witnessing not only the next all-time great, but the all-time great.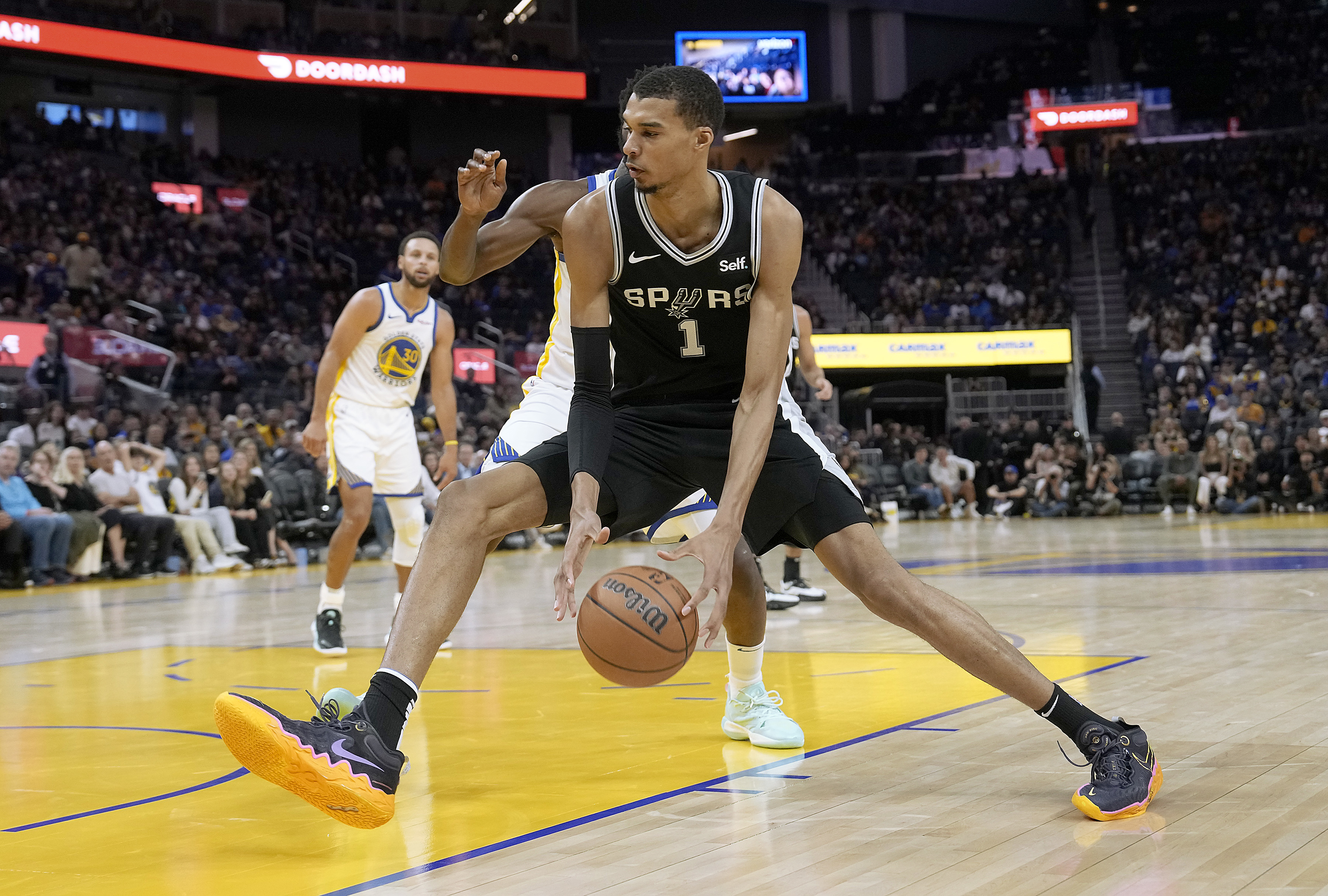 Get on the train now, you would rather be early than late. Because Victor Wembanyama is inevitable.