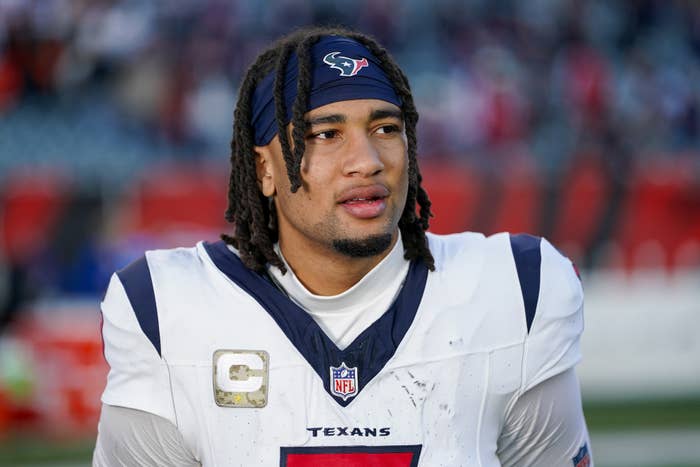 In a season where most of the NFL's top quarterbacks are having subpar years by their standards, CJ Stroud has excelled individually and lifted the Texans into the playoff picture in his rookie season. He is not only a lock for Offensive Rookie of the Year honors, but he should be considered the front-runner for MVP honors.
The Houston Texans spent the last two seasons winning seven total games, placing them in position to draft Stroud with the second overall pick of the 2023 NFL Draft. In desperate need of a reset and a new franchise quarterback after the Deshaun Watson debacle, Stroud has not just been that, but has also been a godsend for the franchise. The Texans currently sit at 5-4, good enough for second place in the AFC South and just one game behind the division-leading Jacksonville Jaguars. If the playoffs started today, the Texans would be in for the first time since 2019, and would be by far the biggest surprise of the NFL season.
And though wins aren't solely a quarterback stat, it's hard to ignore the games Stroud has won this year and who he has won them against. This past Sunday he outclassed Joe Burrow, throwing for 356 passing yards and leading a game-winning drive on the road. He walked into Jacksonville in Week 3 and completed 20-of-30 pass attempts for 280 yards and two touchdowns to beat the Jaguars and Trevor Lawrence by 20. And then his true MVP moment of the season was his 470-yard, five-touchdown magnum opus against the Tampa Bay Buccaneers in Week 8, in which he led another game-winning drive to secure a victory.
Stroud has not looked like a rookie still learning the ropes; instead, he has looked the part of one of the very best quarterbacks in the NFL. He ranks second in the entire NFL in passing yards as a rookie, and has thrown 16 touchdown passes and only two interceptions in 318 pass attempts thus far. He's on pace to throw 601 pass attempts on the season and only four interceptions. Patrick Mahomes is universally seen as the best quarterback on the planet, and he already has thrown eight this season in just 334 passing attempts. What Stroud is doing is unheard of.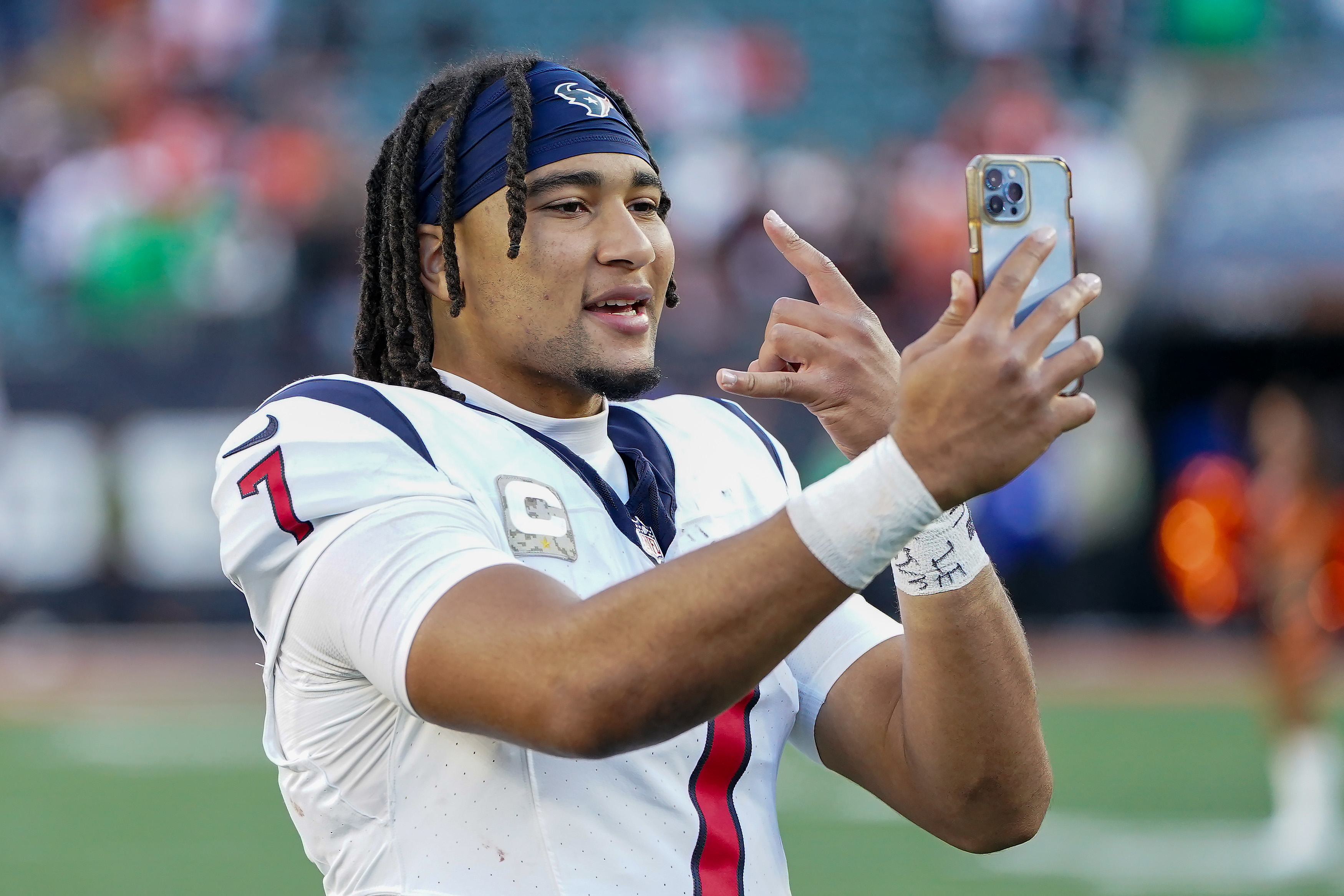 The final caveat for his MVP campaign is the fact that he has elevated the players around him. Coming into the season, the Texans supporting cast was not seen as elite, and truth be told, most expected Stroud to struggle behind what was believed to be a subpar offensive line and a collection of unknown receiving options. That hasn't been the case. Third-year receiver Nico Collins already has career highs in receiving yards (631) and touchdowns (4) in just eight games played this season. Sixth-year wide receiver Noah Brown hadn't recorded a 100-yard game in his first five seasons in the league. In the previous two weeks, he has had games of 153 and 172 receiving yards respectively. He is on pace for 829 receiving yards on the season, which would shatter his previous career high of 555 yards.
Stroud is redefining what a rookie quarterback looks like, and making for some uncomfortable conversations as well. Mahomes' Chiefs are still the favorites in the AFC, but he hasn't looked superhuman as often this season as he has in years past. Lamar Jackson's Baltimore Ravens look the part of a legitimate Super Bowl contender, but Jackson only has 10 passing touchdowns so far this season, while also having 10 turnovers. Stroud's biggest threat for the MVP award this season is likely Jalen Hurts, who is on pace for a career-high 28 passing touchdowns, as well as 13 rushing touchdowns. The Eagles also have the best record in the NFL at 8-1.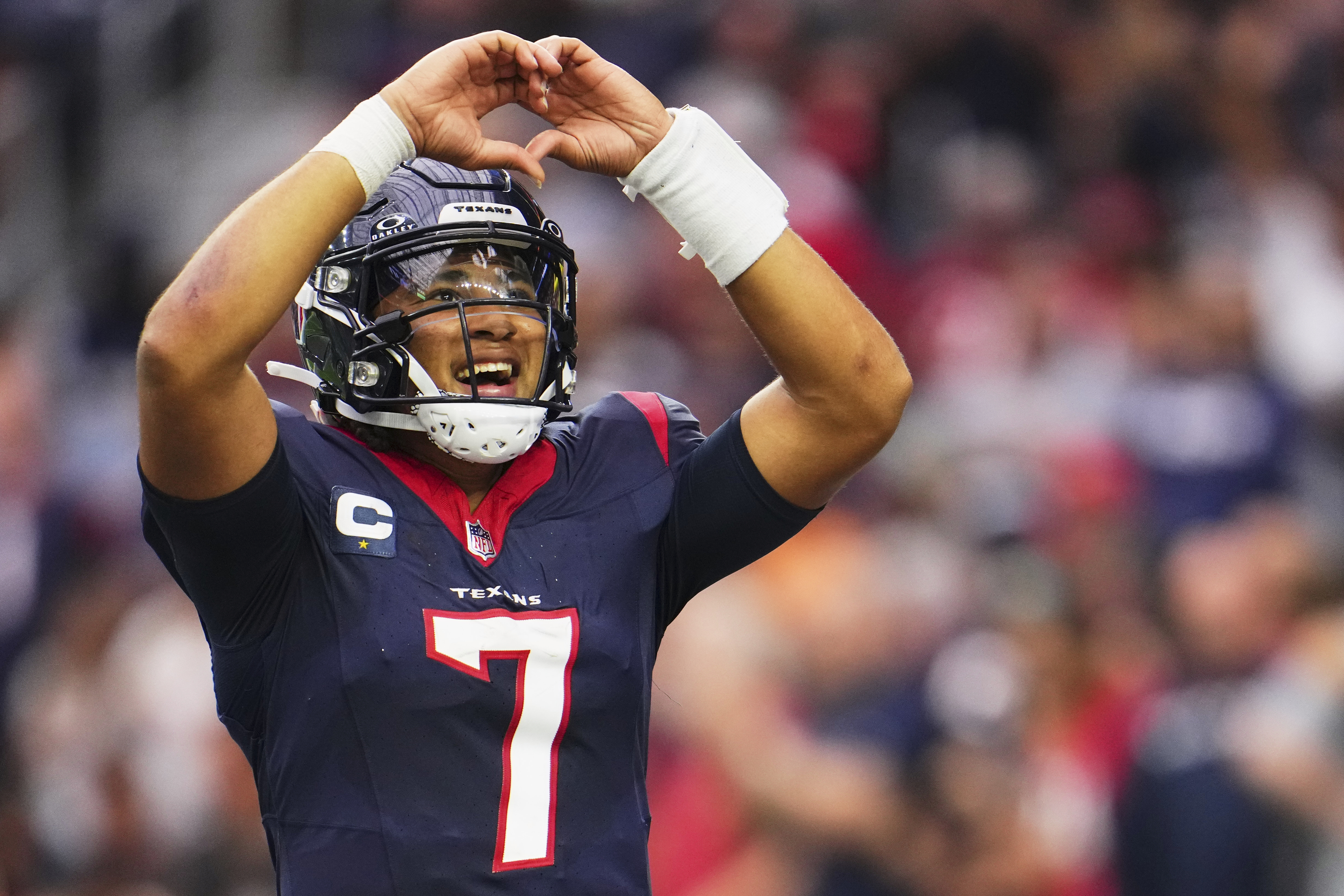 If the Eagles continue to be dominant, and Hurts continues to check all of the boxes, there won't be any complaints against him winning the award. But if Stroud continues to be efficient and dominant while leading an underdog Texans team to a playoff berth, and potentially even a division win, it's going to be hard to vote against him. And the fact that this is the conversation around Stroud already in year one shows the Texans have a legitimate superstar on their hands.