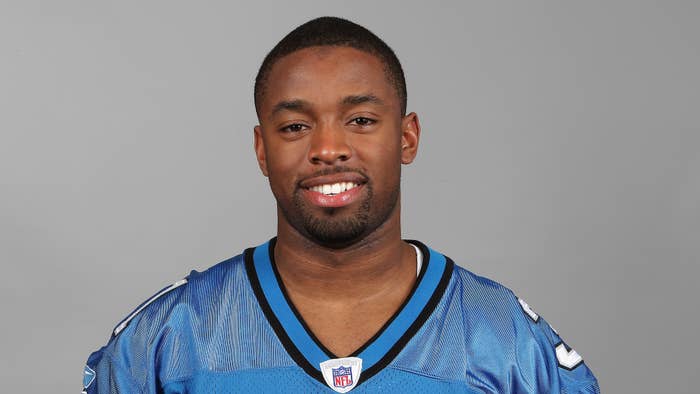 Former NFL player Stanley Wilson Jr. reportedly died at a Los Angeles mental hospital. 
According to TMZ, the 40-year-old Oklahoma native had been in police custody since August 2022, when he was arrested for allegedly breaking into a Hollywood Hills home, vandalizing the property, and taking a bath in an outdoor water fountain. Wilson, who played for the Detroit Lions for three seasons, was reportedly declared incompetent to stand trial and was transferred to the Metropolitan State Hospital in Los Angeles on Feb. 1. 
TMZ reports Wilson—the son of ex-Cincinnati Bengals running back Stanley Wilson Sr.—collapsed and died at the psychiatric facility shortly after his arrival. Sources tell the outlet foul play isn't suspected, and officials are awaiting the results of a toxicology report.
Stanley was drafted by Detroit in the third round of the 2005 NFL Draft and went on to play 32 career games, recording a total of 89 tackles. However, his time in the NFL was cut short right before the 2008 season, when suffered a severe Achilles injury.
Stanley began experiencing legal troubles about eight years into retirement. He was arrested in 2016 after he allegedly tried breaking into a Portland home while completely nude. That incident resulted in him being shot by the homeowner. He was arrested two more times in the following year: once for allegedly walking around naked in a Portland neighborhood, and another time for allegedly trying to break into a home while naked.