Atlanta Hawks-Miami Heat Game Delayed Due to Suspicious Package
Authorities said the package outside State Farm Arena did not contain explosives. Game 3 tipped off about 40 minutes after the originally scheduled start time.
Getty
Image via Getty/Kevin C. Cox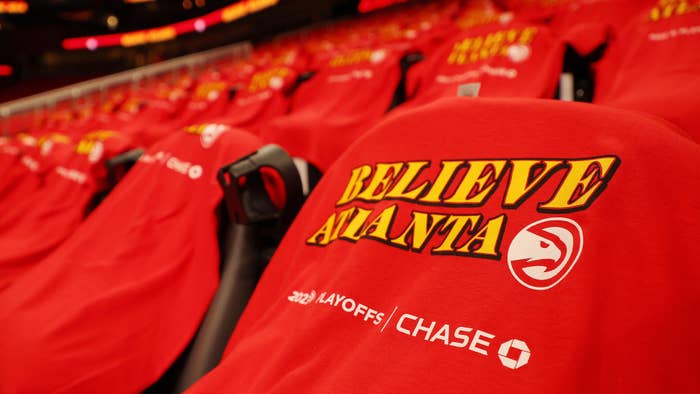 Friday night's tipoff between the Atlanta Hawks and Miami Heat was delayed by more than half an hour due to safety concerns.
Game 3 of the first-round series was originally set to begin at 7:15 p.m. ET; however, State Farm Arena announced it was postponing the event as Atlanta police investigated a "suspicious package" found outside the venue, near the Dominique Wilkins statue.
"A suspicious package was found outside Gate 2 of State Fame Arena," read a statement posted to Twitter. "Out of an abundance of caution, Gates 1, 2 and 3 were temporarily closed by the Atlanta Police Department while the police department, K-9 units and Arena security worked to clear the area and investigate the contents of the package."
The Atlanta police eventually confirmed the package did not pose any danger.
"The contents of the package were not found to be explosive, and the package was removed safely by the Atlanta Bomb Squad," they wrote in a statement.
Tipoff was pushed back to 7:55 p.m. The Hawks managed to erase a 16-point deficit to secure a 111-110 over the Heat in Friday night's game. Miami now leads the series 2-1. Game 4 will go down this Sunday in Atlanta.