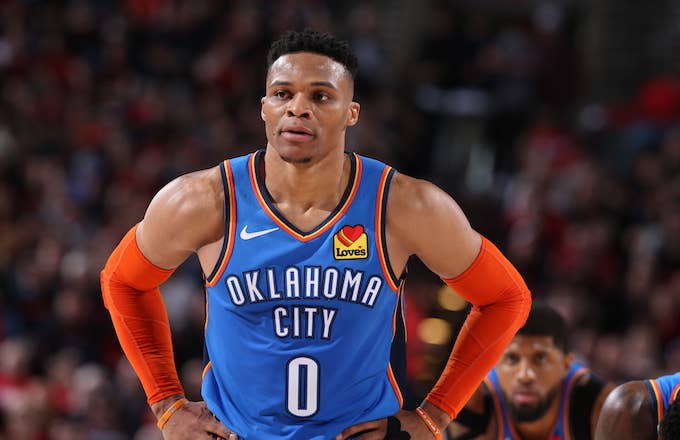 The Oklahoma City Thunder have agreed to trade Russell Westbrook to the Houston Rockets for Chris Paul, first-round picks in 2024 and 2026, pick swaps in 2021 and 2025, league sources tell ESPN.
Westbrook and Harden, who were teammates with the Thunder for three seasons, have been reunited. According to Wojnarowski, Oklahoma City general manager Sam Presti worked with Westbrook and his agent, Thad Foucher, in an effort to find a way to get the 2017 league MVP to one of his preferred destinations. Houston was on that list. 
Presti and the Thunder front office had limited options when it came to finding a team that wanted to take on Westbrook's enormous contract with enough assets that they were willing to part with in order to make a trade work. He is owed $38.5 million next season, and $171.1 million over the next four seasons.   
Paul, who will make $124 million in the remaining three years of his contract, is now headed to an OKC team clearly in rebuild mode.