University of Florida QB Jalen Kitna Arrested for Alleged Possession of Child Pornography, Suspended Indefinitely
Jalen Kitna, Florida quarterback and son of former NFL player Jon Kitna, faces child exploitation material and possession of child pornography charges.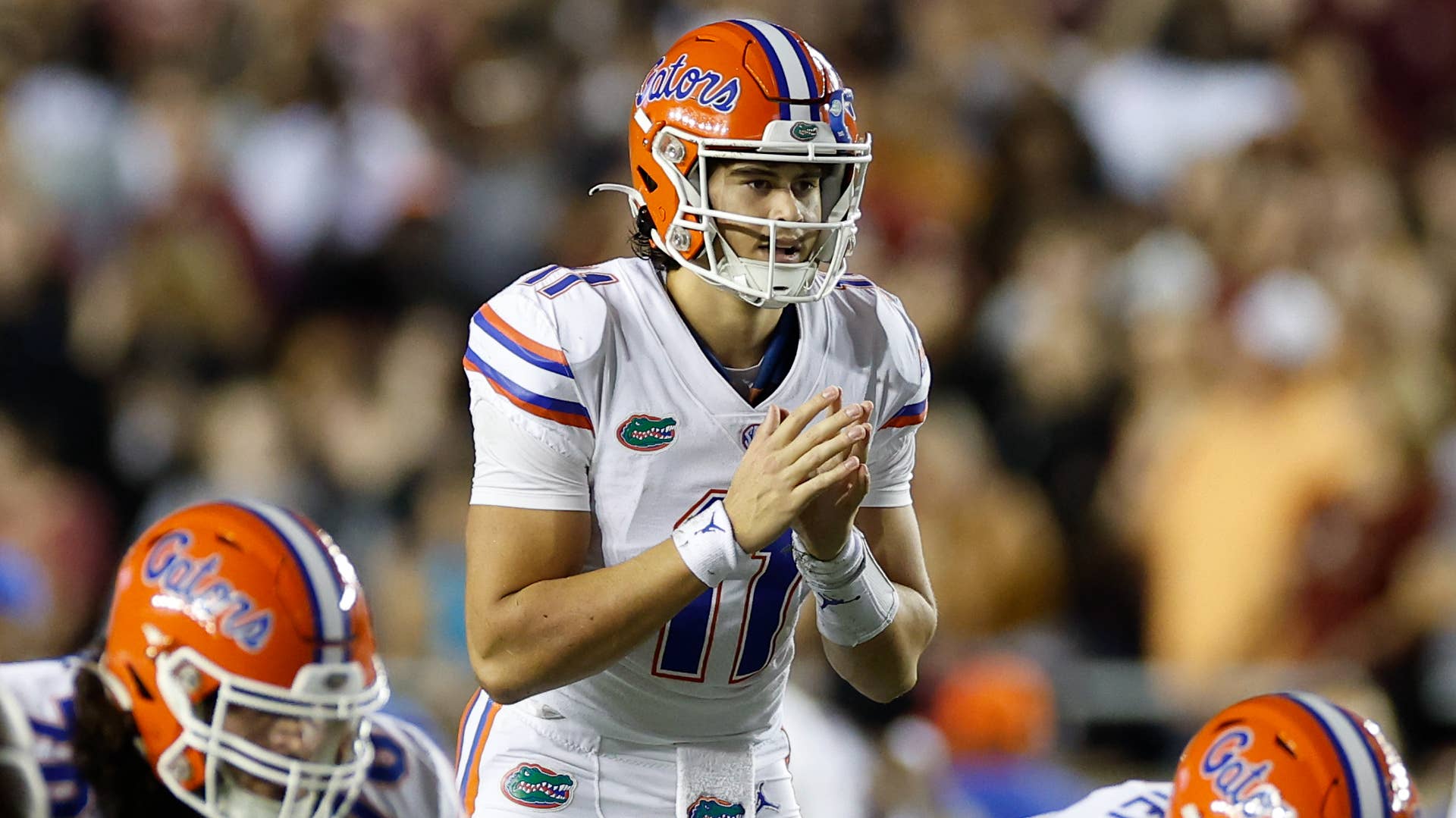 Getty
Jalen Kitna lines up for a play during the game between the Florida Gators and the Florida State Seminoles.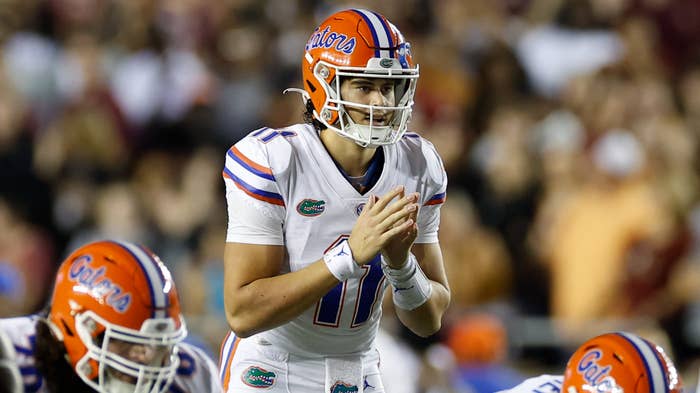 University of Florida quarterback Jalen Kitna was arrested on several counts related to child pornography, according to ESPN.
Kitna, 19, will appear in court Thursday morning where he's expected to face two counts of distribution of child exploitation material and three counts of possession of child pornography. TMZ reports the Gainesville Police Department executed a search warrant of Kitna's home in Florida on Wednesday, where his electronic devices were seized. 
The search revealed he was allegedly "in possession of three additional images of child sexual abuse material." 
Authorities were made aware of a Discord user who shared "an image of child sexual abuse material" on the platform, and an investigation found that the account belonged to Kitna. Officers asked him about two images distributed on Discord, to which he said he "remembered sharing the two images but believed them to be 'legal,' since he found them online." 
The University of Florida Athletic Association announced Kitna has been suspended indefinitely. "We are shocked and saddened to hear of the news involving Jalen Kitna," the UAA statement reads. "These are extremely serious charges and the University of Florida and the UAA have zero tolerance for such behavior."
Kitna, a three-star prospect out of Burleson High School in Texas, committed to Florida in 2020. He is the son of former NFL quarterback Jon Kitna, who played 14 seasons in the league and received the Comeback Player of the Year award in 2003.