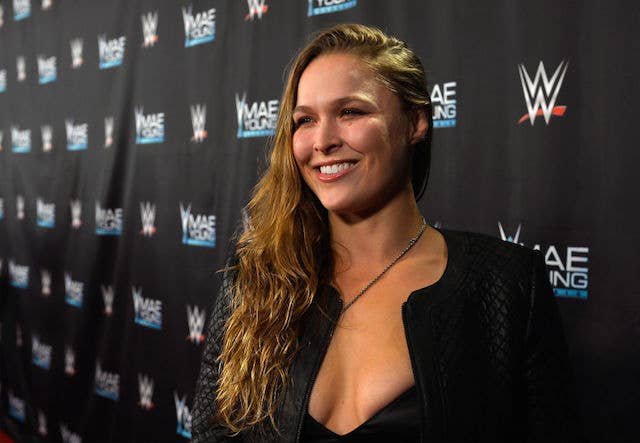 If there were any concerns about Ronda Rousey looking out of place in the WWE, she put everyone's minds at ease pretty quickly. In her debut, WrestleMania 34, Rousey looked quite impressive in her tag team match with Kurt Angle against Triple H and Stephanie McMahon.
As you probably expected, the tandem of Angle and Rousey came victorious. 
And UFC president Dana White, who was in attendance wearing a Rowdy shirt, was enjoying the next chapter in her professional career. 
It looks like Dana wasn't the only one having fun watching Rousey in her WWE debut.