Notable Figures React to Liverpool Winning First Premier League Title in 30 Years
Former players, fans, and LeBron James reacted to Liverpool securing its first Premier League title in three decades.
Getty
Image via Getty/Sebastian Frej/MB Media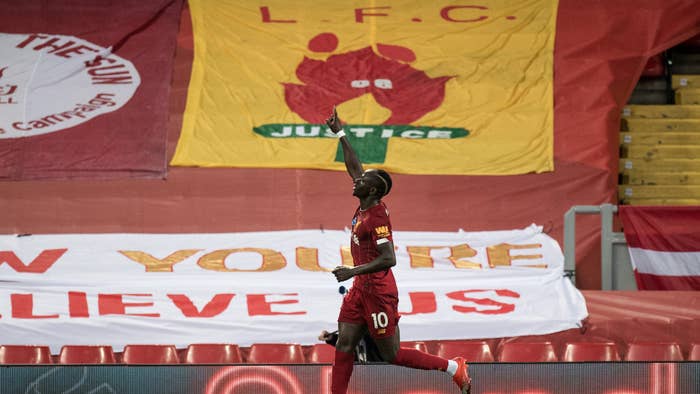 The wait is over. 
Liverpool was crowned Premier League champions after Chelsea's 2-1 victory over second-place Manchester City earlier today, ending a 30-year drought.
Christian Pulisic charges half length of field, 6 touches, 6 seconds, one stutter-step, to score the go-ahead goal against Manchester City which might hand Liverpool the title. A young American player winning the title for an American owned club 🇺🇸🙌

pic.twitter.com/XIft0r0vhI
The title comes after a three-month suspension in play in wake of the COVID-19 pandemic, just as it was nearly certain Liverpool would stay atop the table at the conclusion of the remaining matches.
Liverpool's win was celebrated by LeBron James, who has owned a two percent stake in the club since 2011 after his marketing firm agreed to a joint venture with the group that bought the team, Fenway Sports Partners. 
Fans converged outside Anfield for their long-awaited celebration.
Former Liverpool players congratulated the club on their title.
When speaking about being Premier League champions, Liverpool manager Jurgen Klopp couldn't help but get a bit emotional. Check it out below.