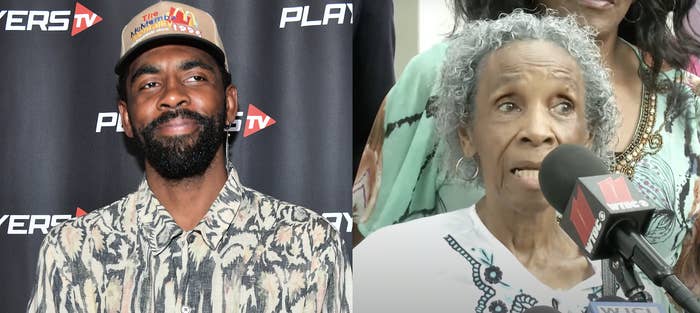 Kyrie Irving donated $40,000 to a GoFundMe started by the granddaughter of 93-year-old Josephine Wright, who is embroiled in a lengthy legal battle with developers over a South Carolina property owned by her family since the end of the Civil War.
As of this writing, the fundraiser has received nearly 5,000 donations, totaling $250,290. The goal is set for $350,000.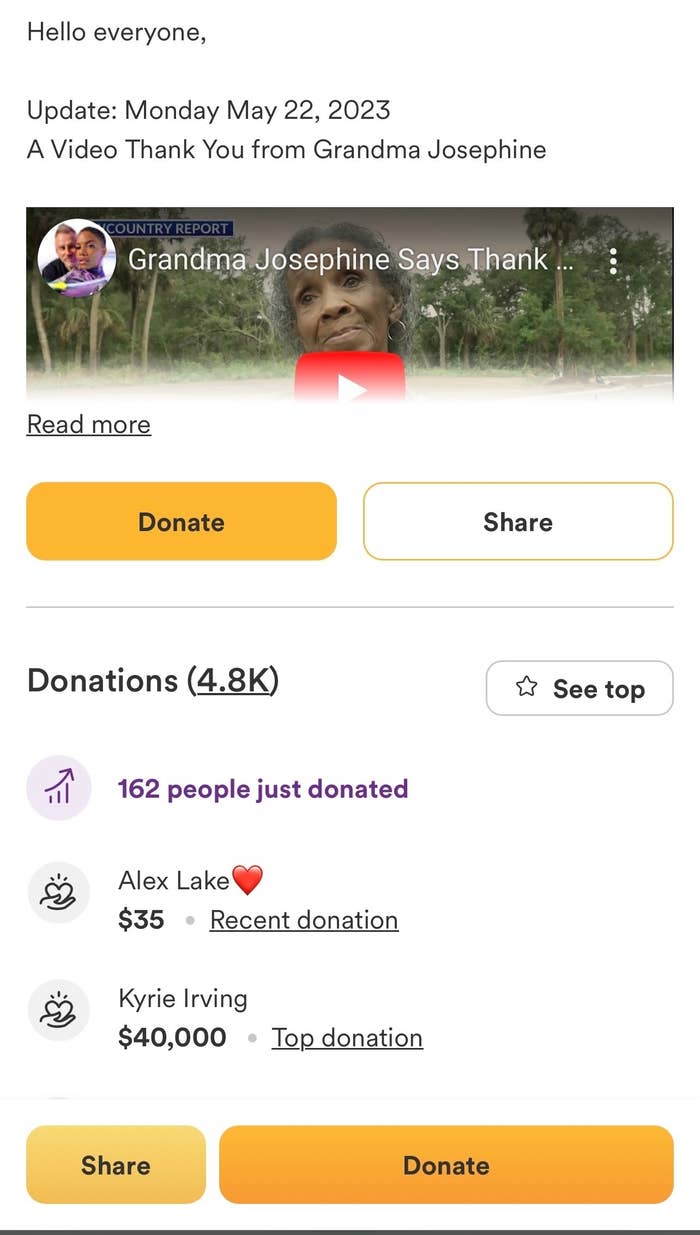 Wright has called the 1.8-acre Hilton Head property home for 30 years after she and her husband retired, according to USA Today. She has lived alone since 1998, when her husband passed away.
In 2014, Bailey Point Investment LLC bought all the land around Wright's property. The company attempted to buy her plot a few years ago with a lowball offer of $39,000, but she declined.
Over the past year, Bailey Point has become a nuisance to Wright as they work on a 147-home subdivision. Wright claims her car and home were covered in dust after trees were cut down, the tires of her vehicle were flattened and a snake was once found hanging from her window.
The company filed a lawsuit against Wright in February, claiming her screened-in porch, shed, and satellite dish encroach on its property. Bailey Point is seeking "just and adequate compensation for its losses, inconveniences, aggravation, unnecessary expenditures of time and efforts and disruptions."
Wright filed a countersuit, accusing Bailey Point of deploying "a consistent and constant barrage of tactics of intimidation, harassment, trespass, to include this litigation in an effort to force her to sell her property."
"Wright...has been deprived of the peaceful enjoyment of her property, her property has been damaged and she has been threatened," her suit reads.
Tyler Perry shared Wright's story on Instagram in June and offered up any assistance he can provide, writing, "Please tell where to show up and what you need to help you fight." Under his post, Meek Mill commented, "Corporate bullying at its finest .. this super hero status!"
Both lawsuits are scheduled for a hearing on Sept. 14.
Kyrie Irving agreed to a three-year deal with the Dallas Mavericks late last month worth $126 million, as reported by Shams Charania of the Athletic and Stadium.
Kyrie signed an endorsement deal with the China-based sports brand Anta as well, which will also make him the company's chief creative officer.