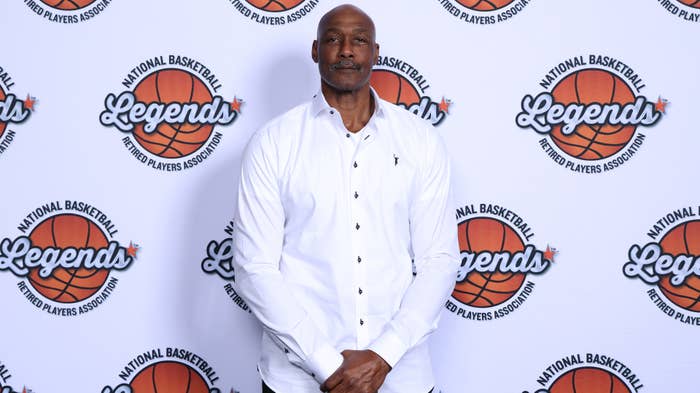 It was difficult to ignore Karl Malone's presence throughout NBA All-Star Weekend in Utah.
Malone was a judge for the Slam Dunk Contest, recognized alongside his former Jazz teammate John Stockton, and photographed next to Kareem Abdul-Jabbar and LeBron James during an All-Star Game halftime ceremony honoring the Los Angeles Lakers star for breaking the NBA's all-time scoring record. 
It was also difficult to ignore Malone's past throughout NBA All-Star Weekend.
According to Newsweek, Malone was 20 years old when he allegedly impregnated 13-year-old Gloria Bell, who he claimed to be his "girlfriend" at the time. Bell said her family declined to file statutory rape against the Louisiana Tech University standout. The reason varies, depending on the outlet. 
A 1998 Associated Press article reported Malone reached a confidential financial settlement with Bell following the birth of Demetress, who went on to play four seasons in the NFL. The out-of-court deal was struck after the Jazz star was found in contempt of court for failing to submit DNA blood tests, and well after those tests determined it was a 99.3 percent probability that Malone is the father of Demetress. 
Every time Malone's presence was acknowledged during NBA All-Star Weekend, it turned into a vicious circle where viewers were reminded and angered by what he had allegedly done four decades ago before they were left wondering why he was even being prominently featured at all.   
"I'm not discussing any of that backlash," Malone told the Salt Lake Tribune. "I don't care. That's my life, that's my personal life, and I'll deal with that like I've had to deal with everything. So, whatever."
When asked to elaborate further, Malone responded, "Whatever, I'm human."