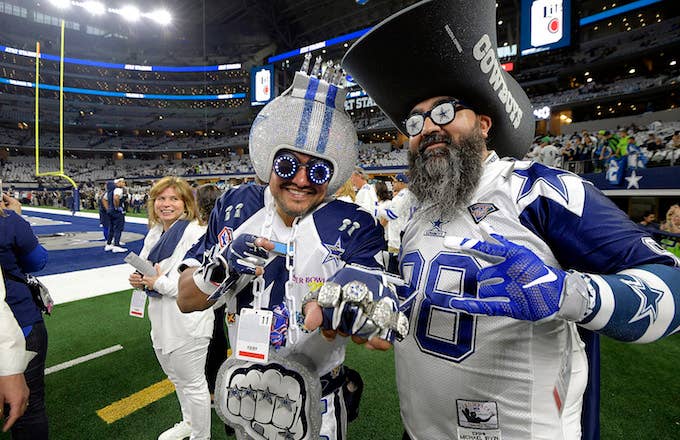 For anyone that needs statistical analysis into how these conclusions were reached, Emory University Goizueta School of Business professor Mike Lewis based his study on three criteria: fan equity, social equity and road equity. 
"Fan Equity focuses on home box office revenues (support via opening the wallet). Social Media Equity focuses on fan willingness to engage as part of a team's community (support exhibited by joining social media communities). Road Equity focuses on how teams draw on the road after adjusting for team performance," the study explains. "These metrics provide a balanced analyses of fandom – a measure of willingness to spend, a measure unconstrained by stadium size and a measure of national appeal." 
At the very bottom of this list is the Rams, which shouldn't come as much of a surprise since their "home games" in the Los Angeles Memorial Coliseum typically looked like road games when the opposing team's fans would show up in droves to support their team.   
Was your favorite team not listed above? Click here to see where they stack up.