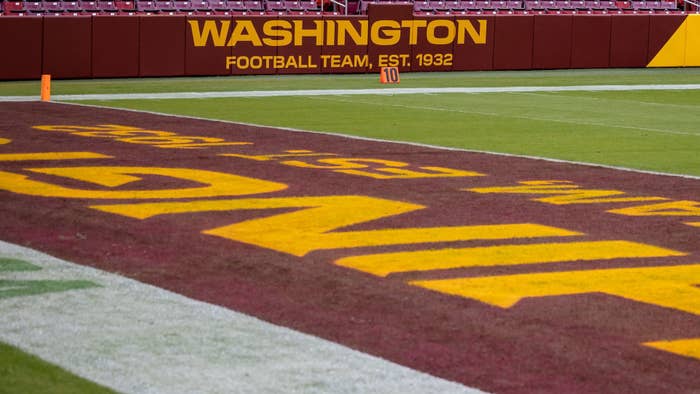 After nearly two years, the Washington Football Team is preparing to unveil its new name, but it looks like a local news station might have spoiled the surprise.
Footage caught by NBC Washington's Chopper4 on Tuesday revealed the words "Washington Commanders" in giant lettering slightly visible on the inside of FedEx Field.
There has been no official word yet on what exactly the Washington Football Team will be changing their name to, but according to NBC Sports there has been heavy speculation even before this footage surfaced that the Commanders would be their go-to choice. The official announcement for the team's new name will happen on The Today Show on Wednesday.
It was previously reported that the other team names that were in the running included "RedWolves," Armada,"  "Presidents," "Brigade," "Redhawks," and "Defenders," according to ABC News.
The Washington Football Team notably changed their name from the Redskins in July 2020 after using the offensive title that they had for nearly 90 years.