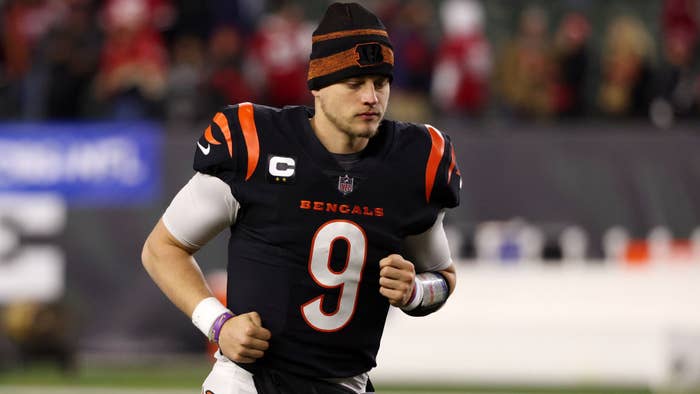 The Bengals are one of the few teams in the NFL who have experienced luck when it comes to avoiding COVID cases, and star QB Joe Burrow thinks it has something to do with the city itself.
While talking to reporters recently, Burrow attributed some of the team's success in keeping COVID at bay down to the fact that Cincinnati's nightlife leaves something to be desired, at least from his perspective.
"We're doing a great job with our COVID protocols," the QB said. "Fortunately, there's not a lot to do in Cincinnati. No one is going out to clubs and bars every weekend and getting COVID."
While Burrow's backhanded compliment might have left some Cincinnati residents and hometown Bengals fans salty, he might have a point. The NFL recorded recent 150 cases of COVID-19 entering Week 15, which has prompted three separate game postponements already. Miraculously, the Bengals have avoided a major outbreak so far. 
Still, Cincinnati residents and even some people who don't live there had some things to say about Burrow's comments, with many locals taking to Twitter to either joke with him about how unexciting the city is or, conversely, support its nightlife. Check out what people had to say down below.