2022 NFL Mock Draft V. 2: Predicting Round 1
Free agency, which commences shortly, will absolutely change our projections as team needs fluctuate. But for now, it's clear where teams are lacking.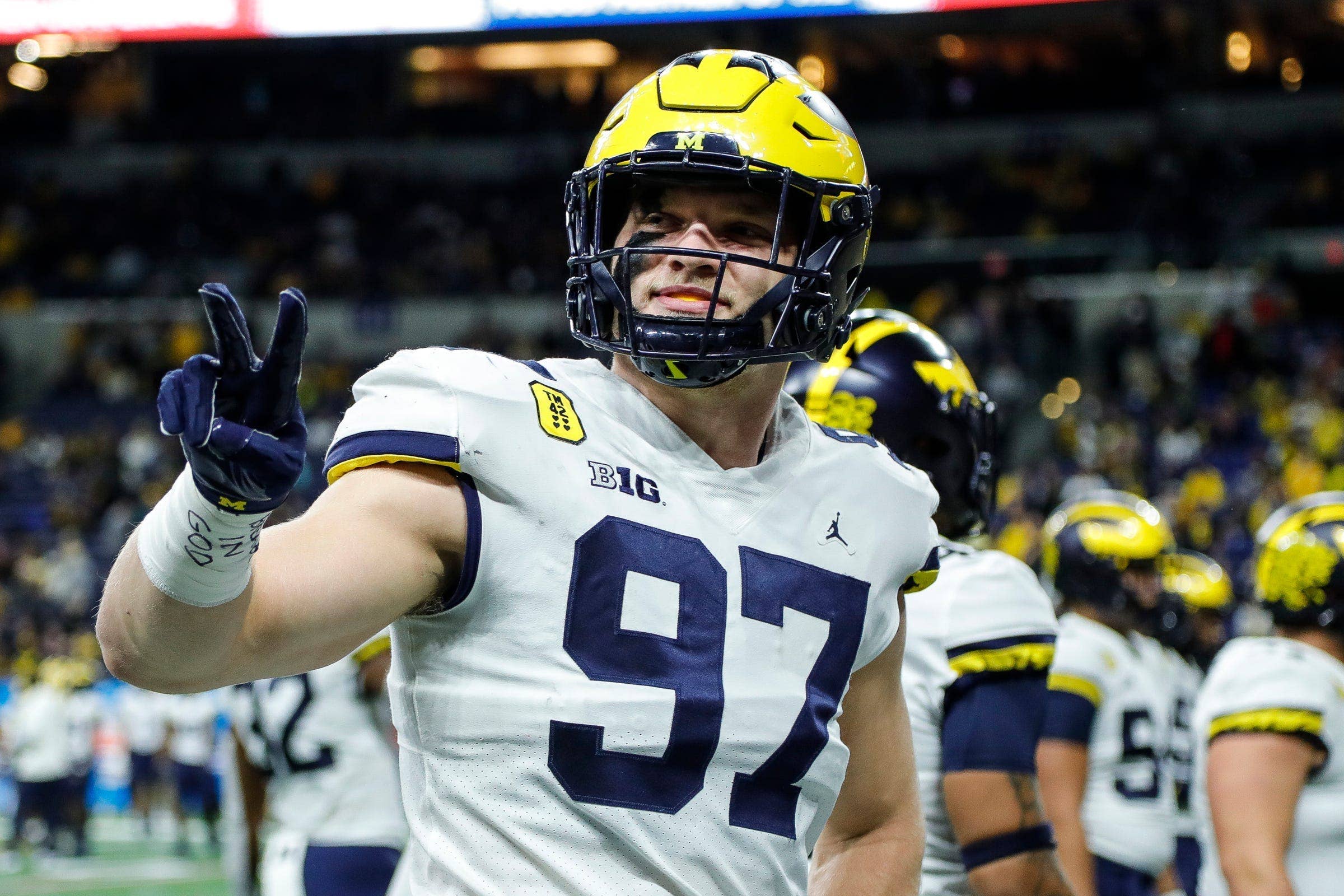 USA Today Sports
2. Detroit Lions - Aidan Hutchinson, DE, Michigan Syndication Usa Today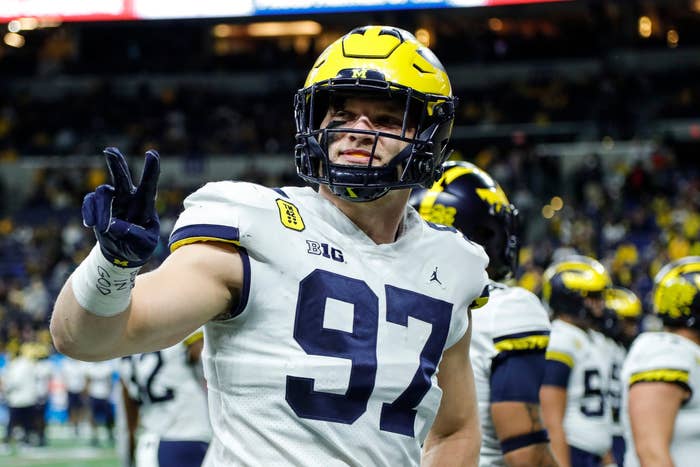 The NFL offseason is in full swing before free agency even begins. Trades, like Russell Wilson to the Broncos and Carson Wentz to the Commanders, have already changed how the 2022 NFL Draft will play out. We also saw Aaron Rodgers go back to Green Bay plus eight players receive the franchise tag. And Tom Brady retired, then un-retired just before legal tampering kicked off , since our last mock draft. 
It's time to update our mock draft after seeing these moves and hearing the whispers that came out of the NFL Scouting Combine and with free agency arriving this week. But the early returns of trades and tag decisions have delivered loud messages. We can start to see which teams need to be aggressive and which are planning to look for value while filling needs.
This is a unique draft class that's been lauded as deep but not top-heavy. That's true in some ways but there are plenty of potential impact players emerging already this offseason. 
Let's jump into our second mock of the first-round of the 2022 NFL Draft.
1.
Jaguars - Aidan Hutchinson, Edge, Michigan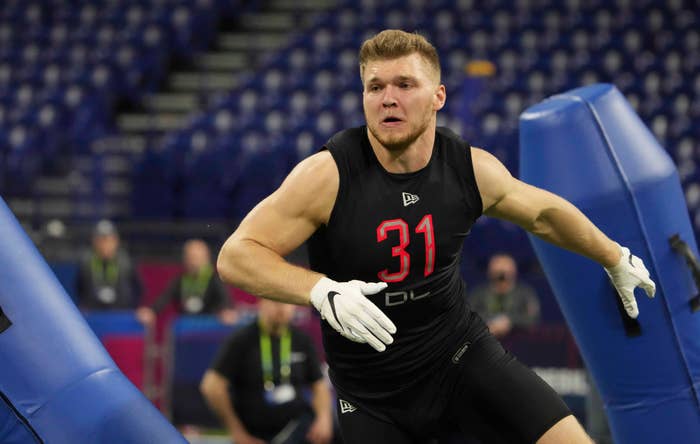 2.
Lions - Malik Willis, QB, Liberty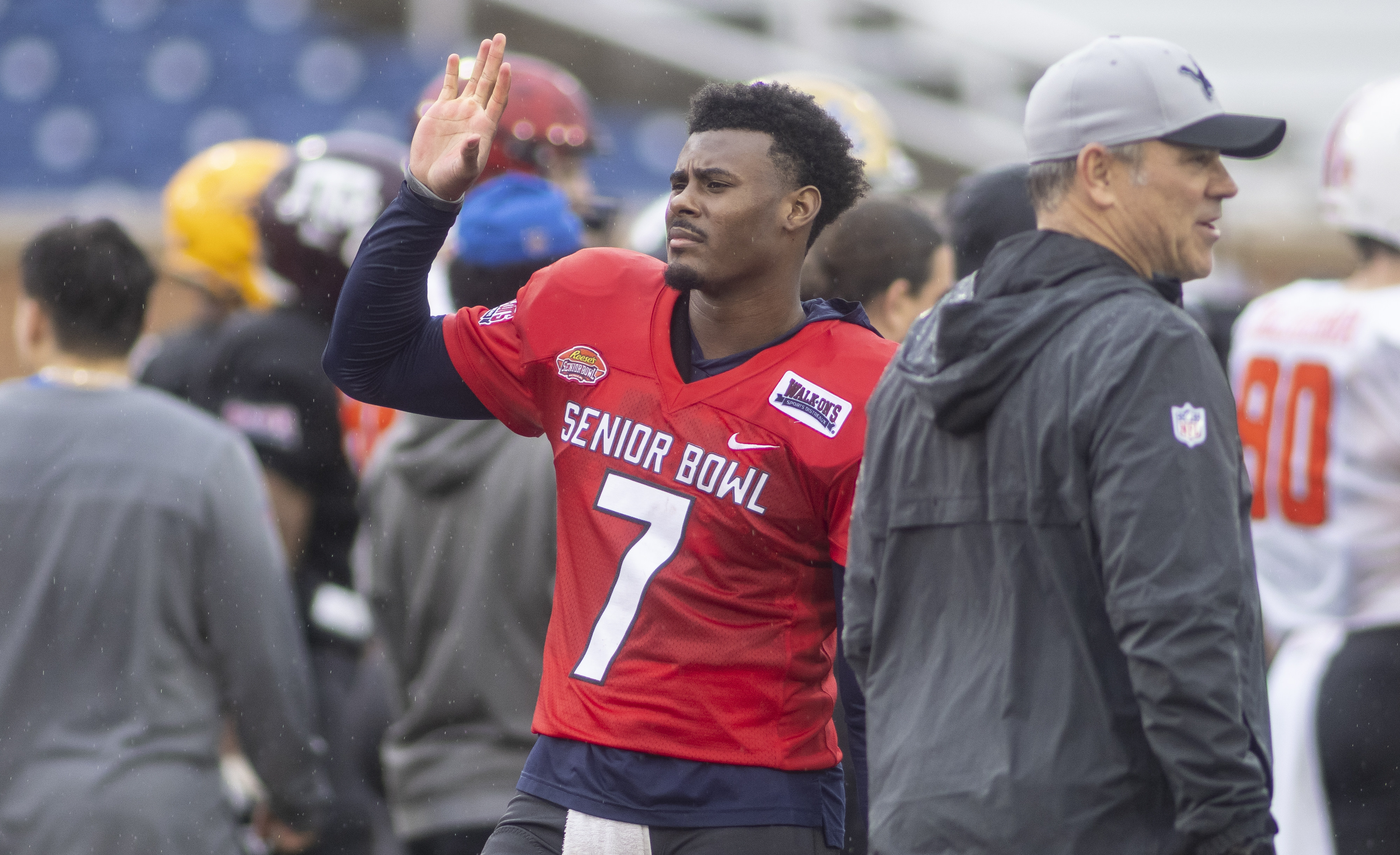 3.
Texans - Kayvon Thibodeaux, Edge, Oregon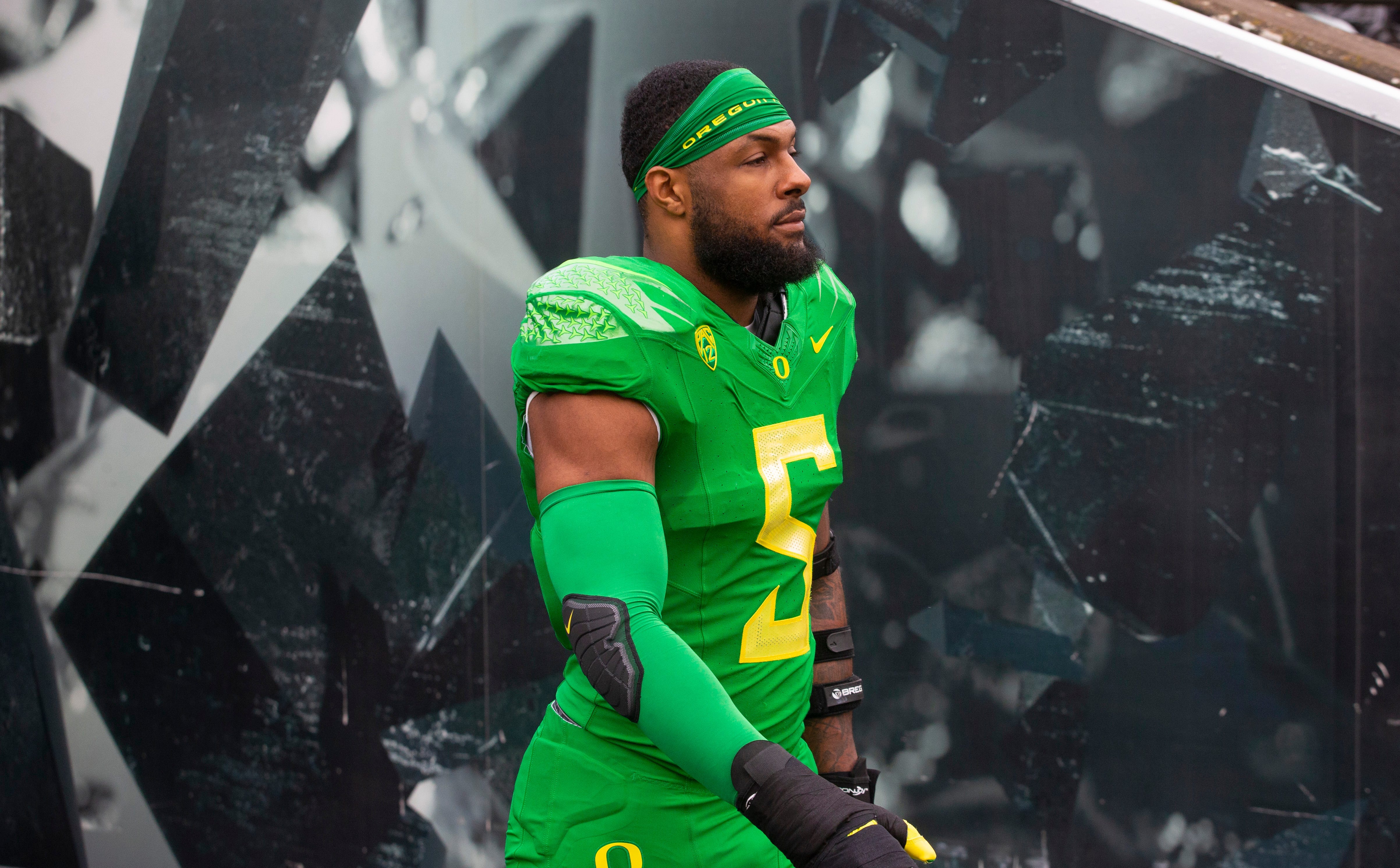 4.
Jets - Ahmad "Sauce" Gardner, CB, Cincinnati
5.
Giants - Evan Neal, OT, Alabama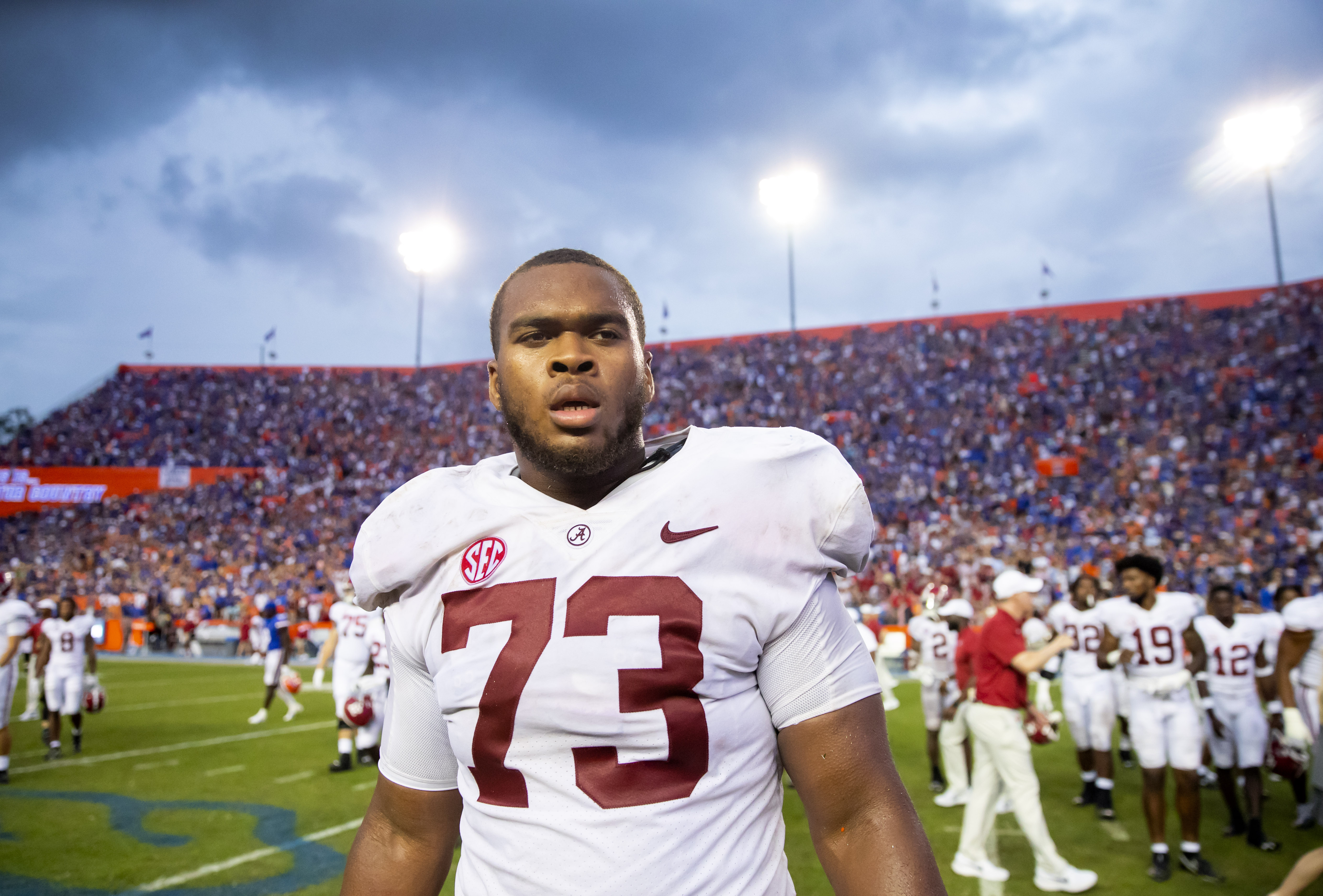 6.
Panthers - Charles Cross, OT, Mississippi State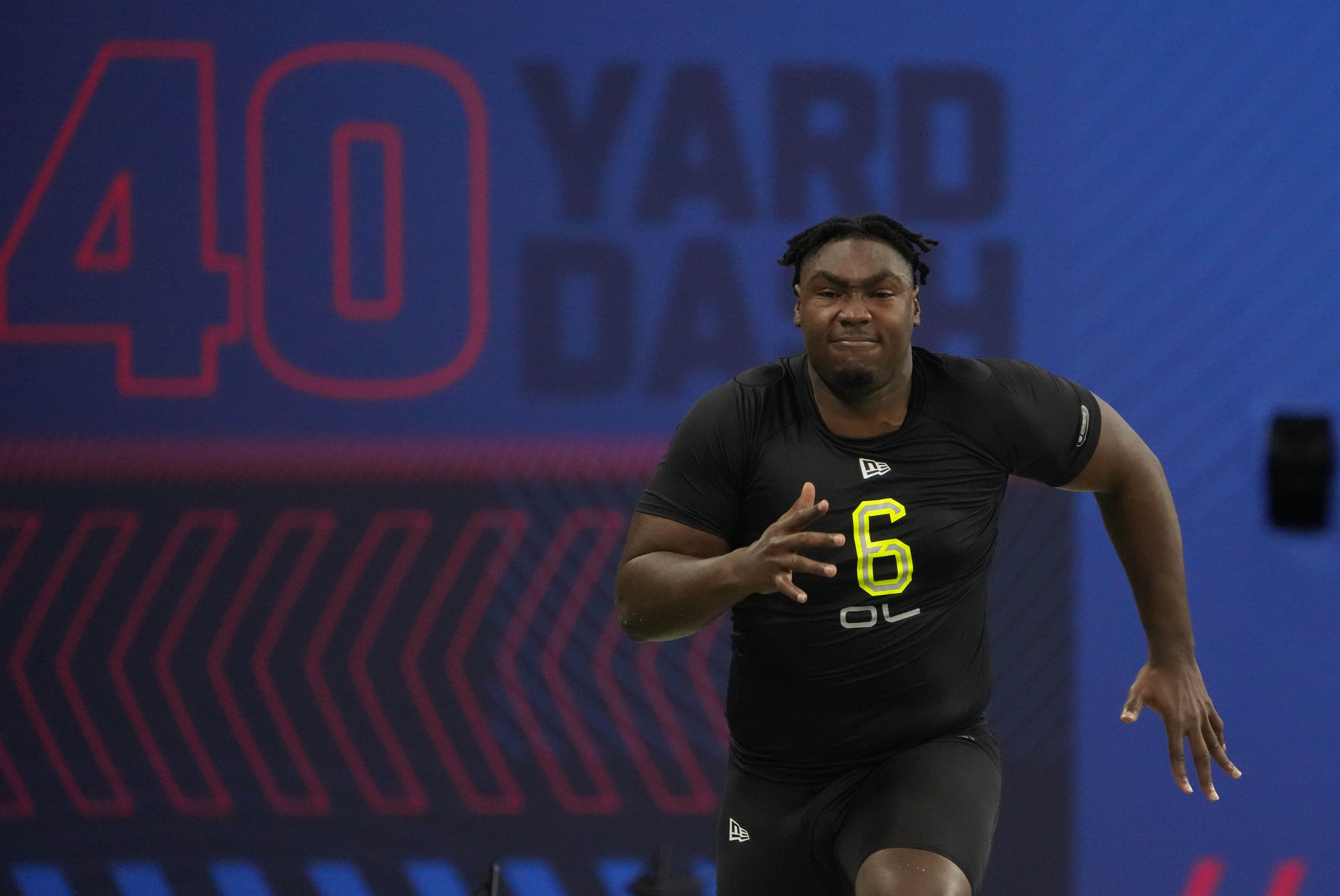 7.
Giants (via Bears) - Derek Stingley, CB, LSU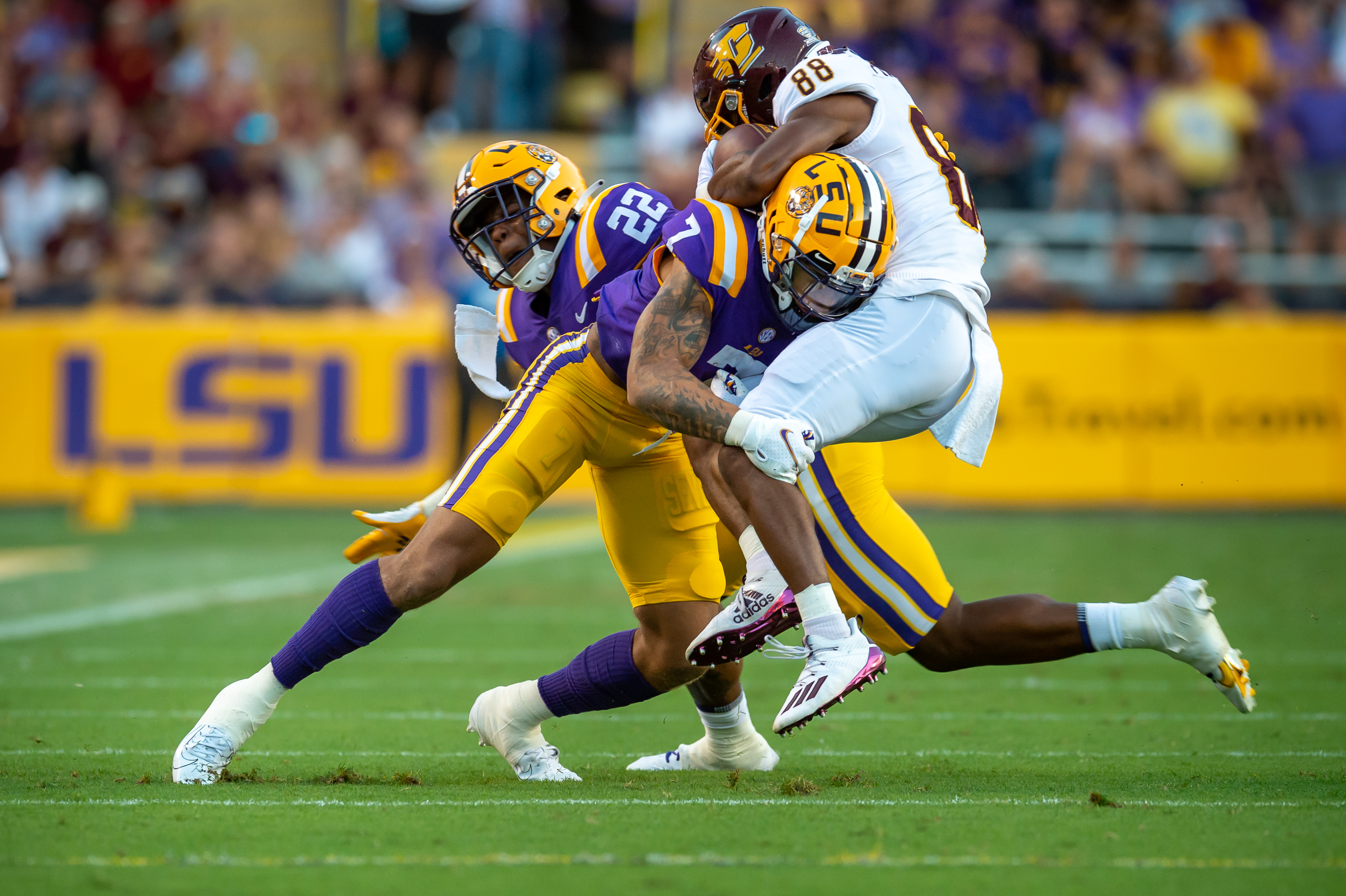 8.
Falcons - Garrett Wilson, WR, Ohio State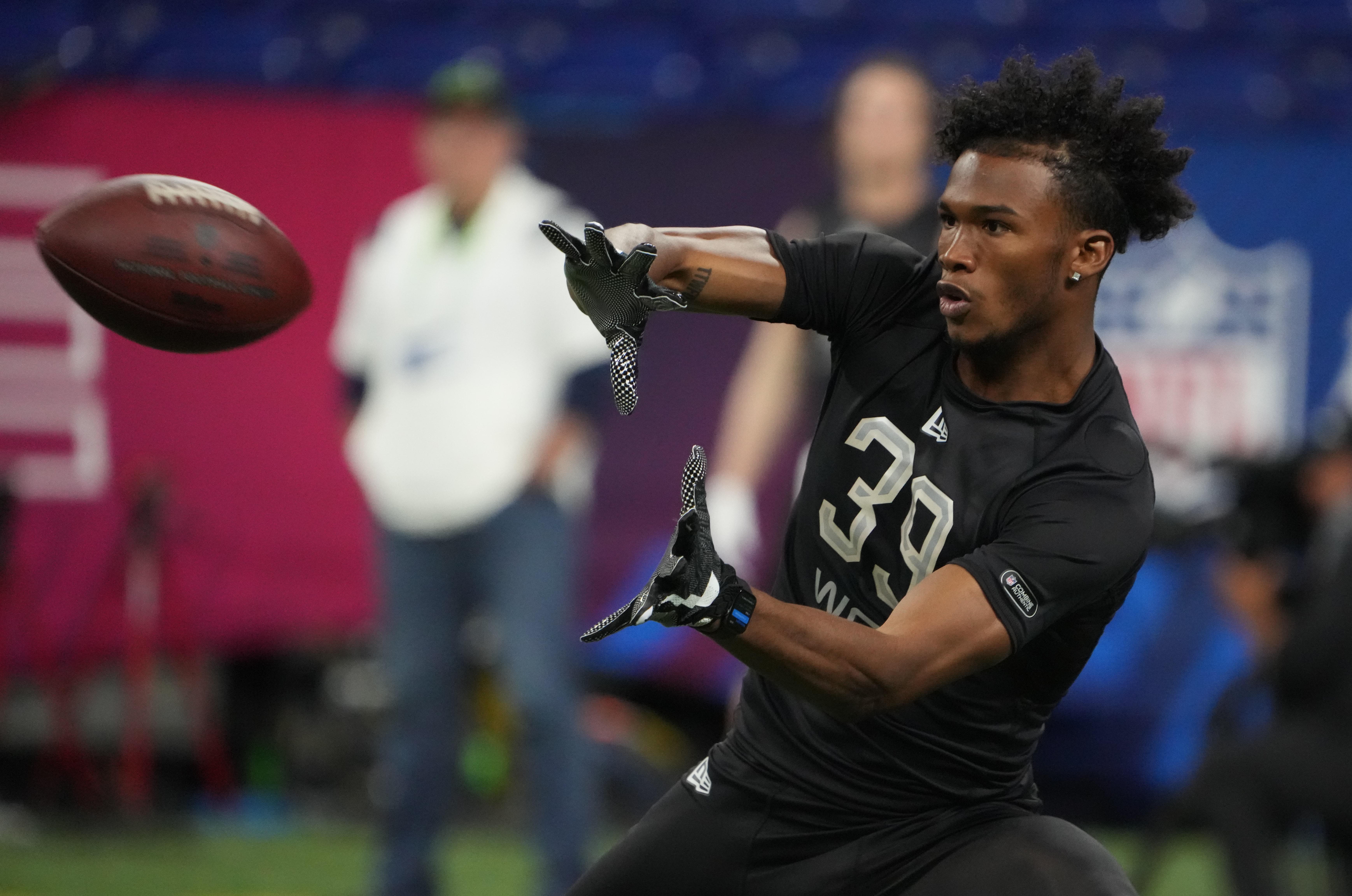 9.
Seahawks (via Broncos) - Kyle Hamilton, S, Notre Dame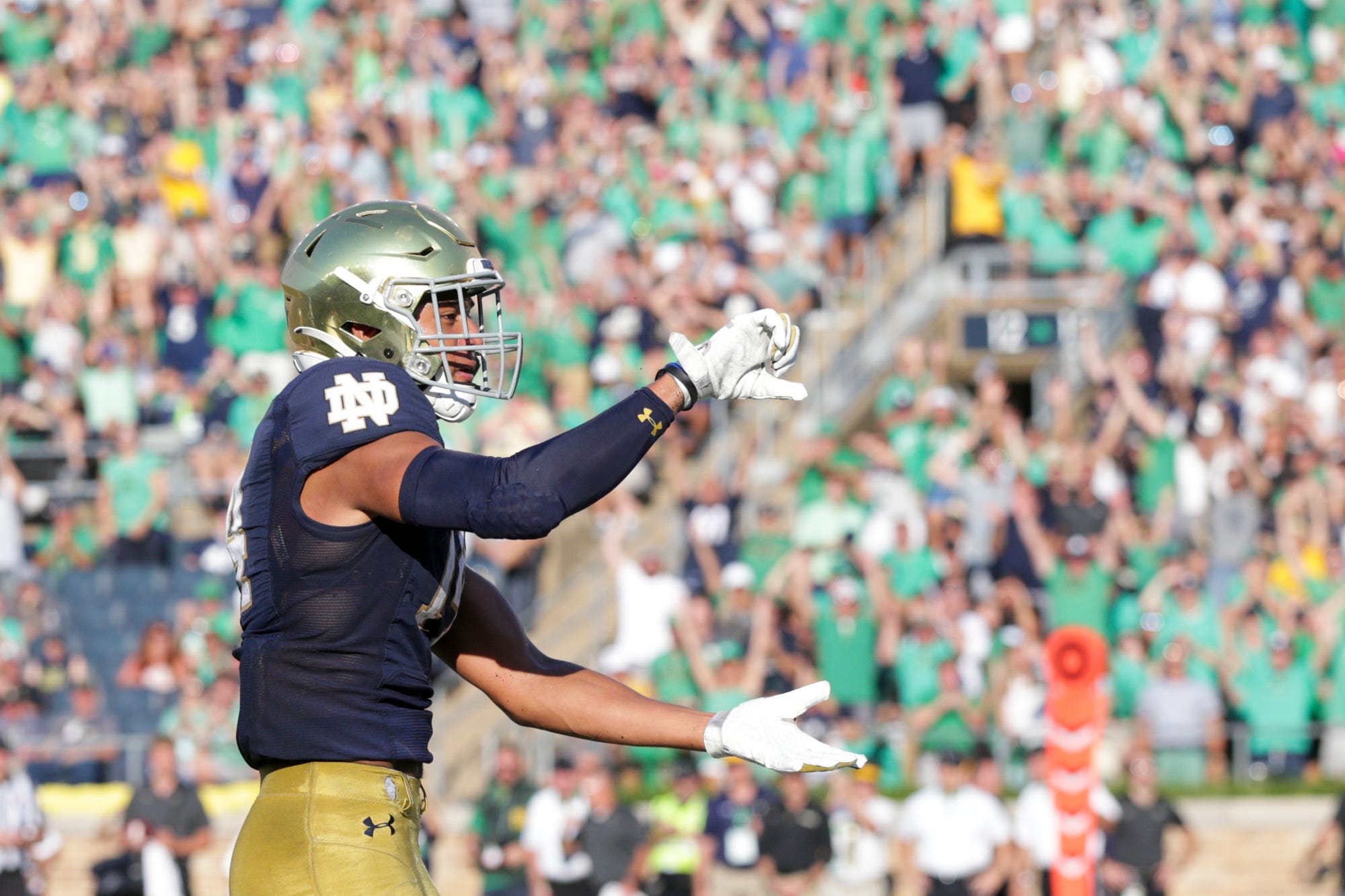 10.
Jets (via Seahawks) - David Ojabo, Edge, Michigan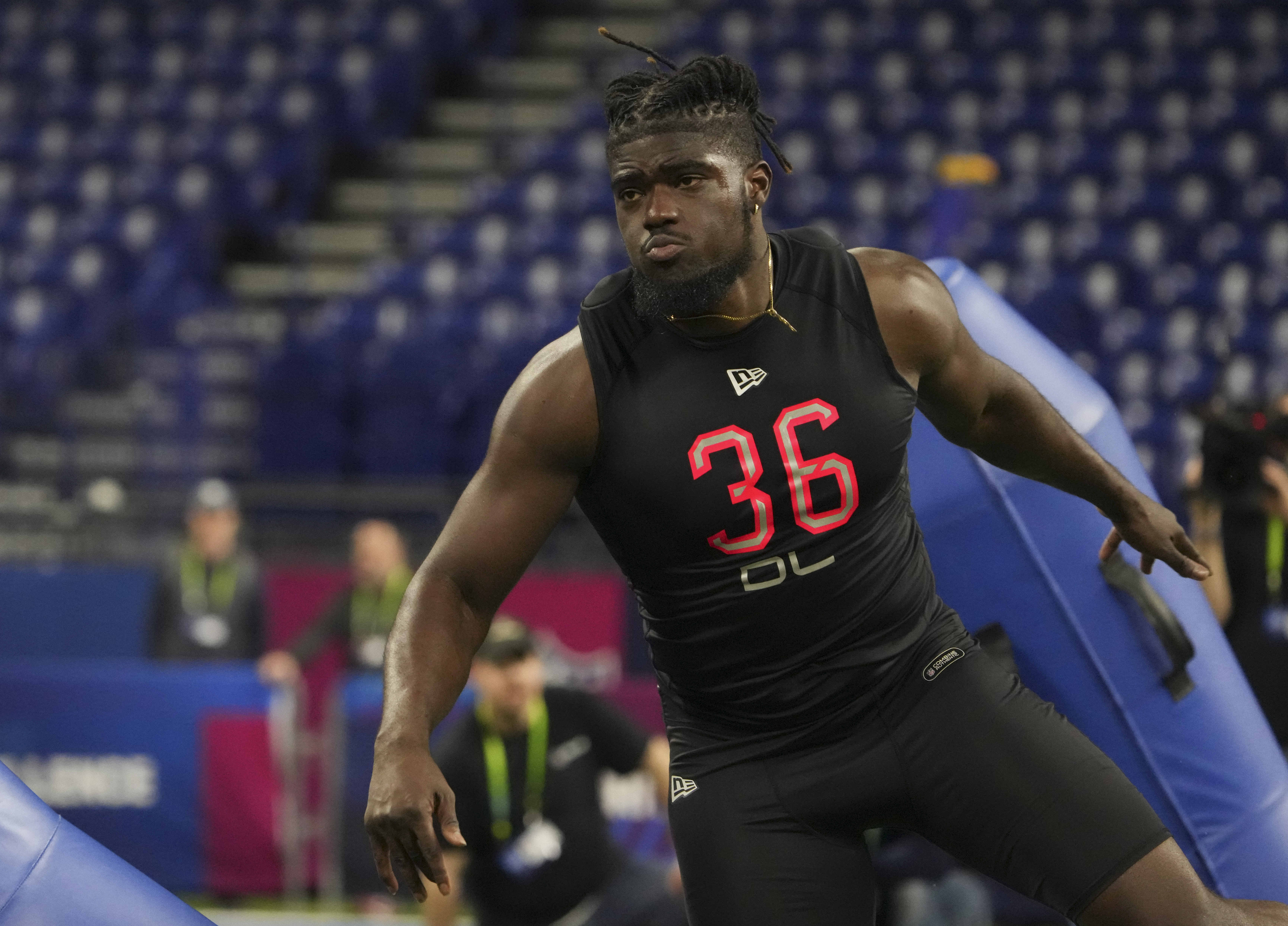 11.
Commanders - Ikem Ekwonu, OL, NC State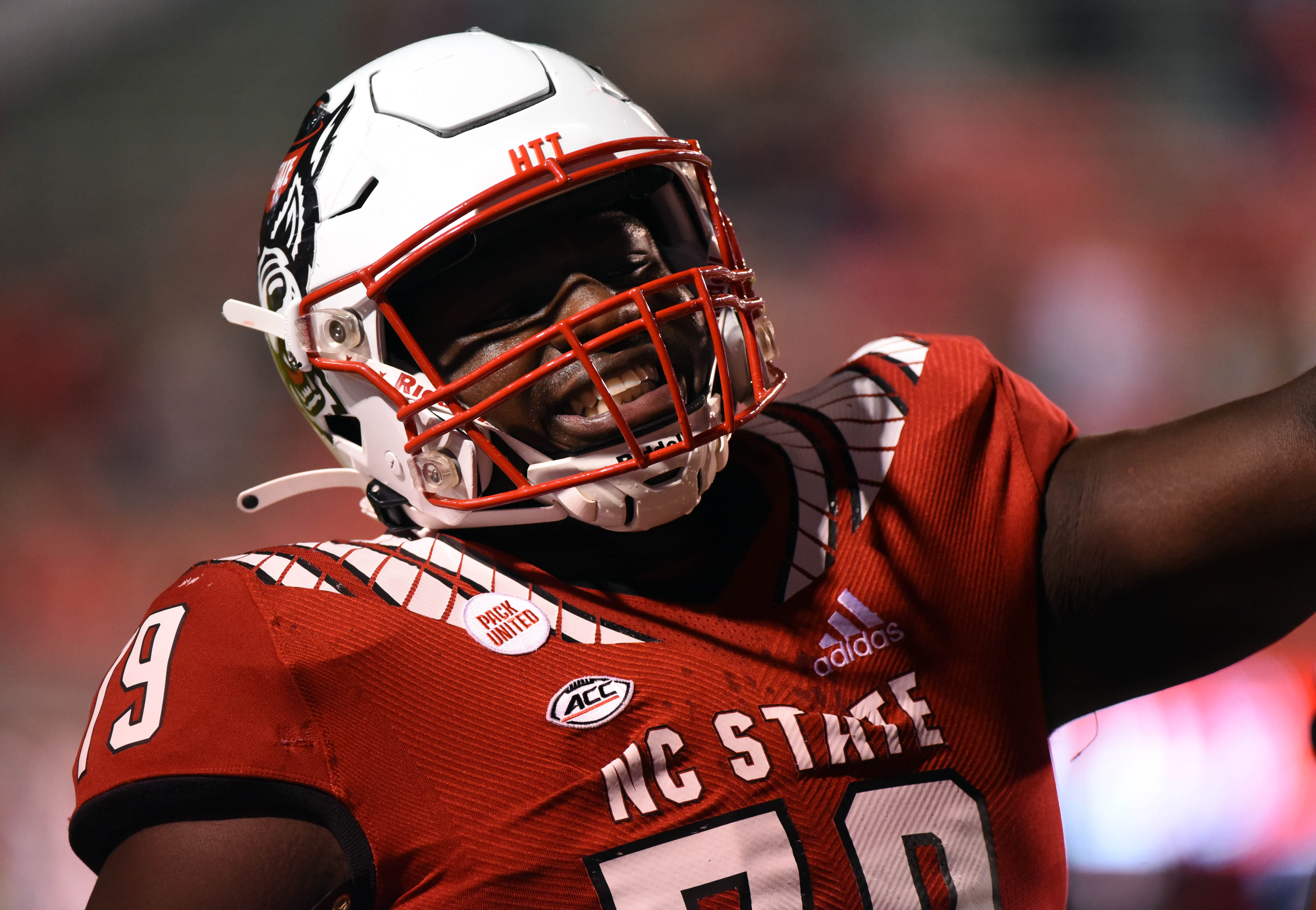 12.
Vikings - Travon Walker, Edge, Georgia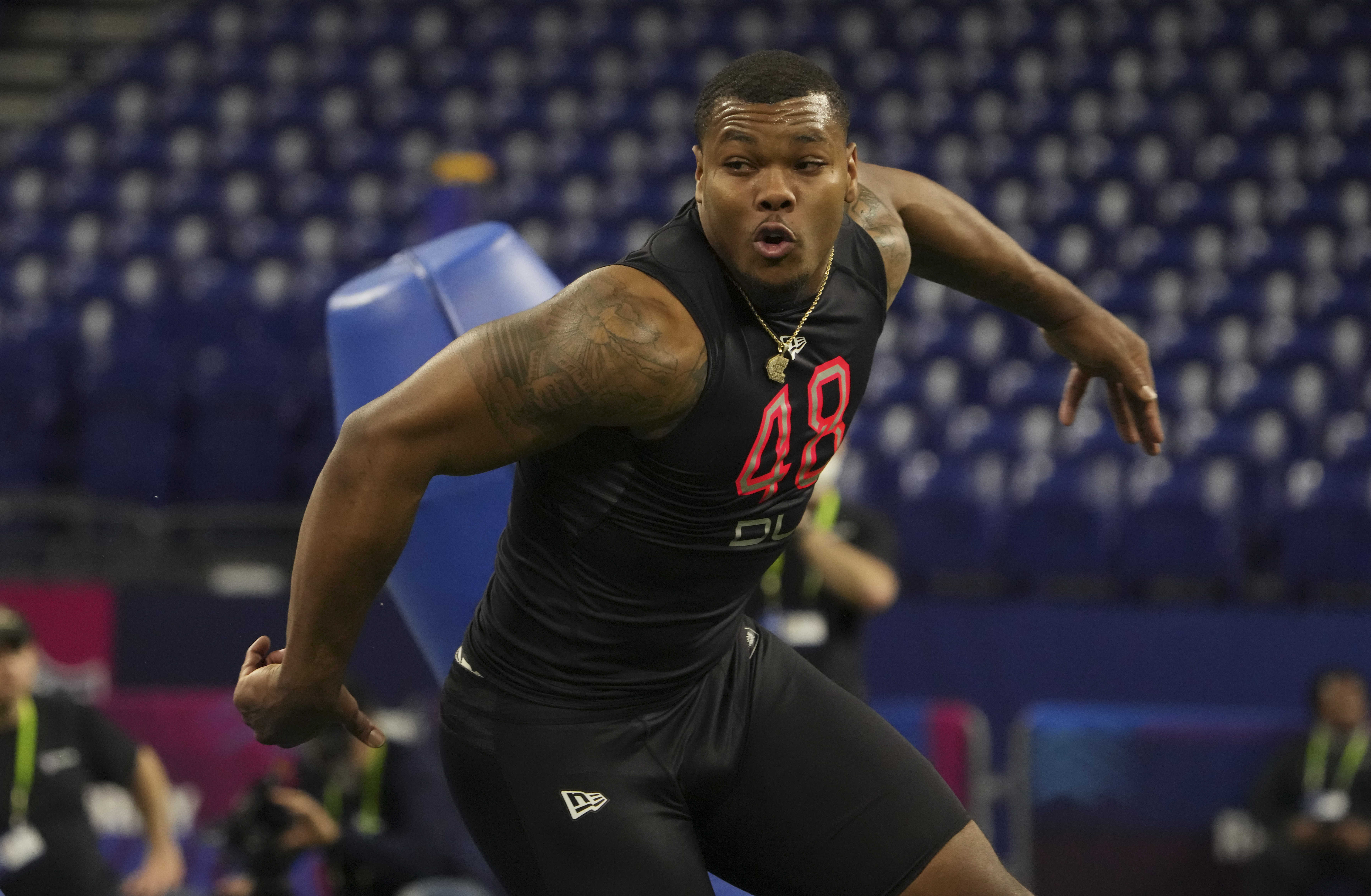 13.
Browns - Chris Olave, WR, Ohio State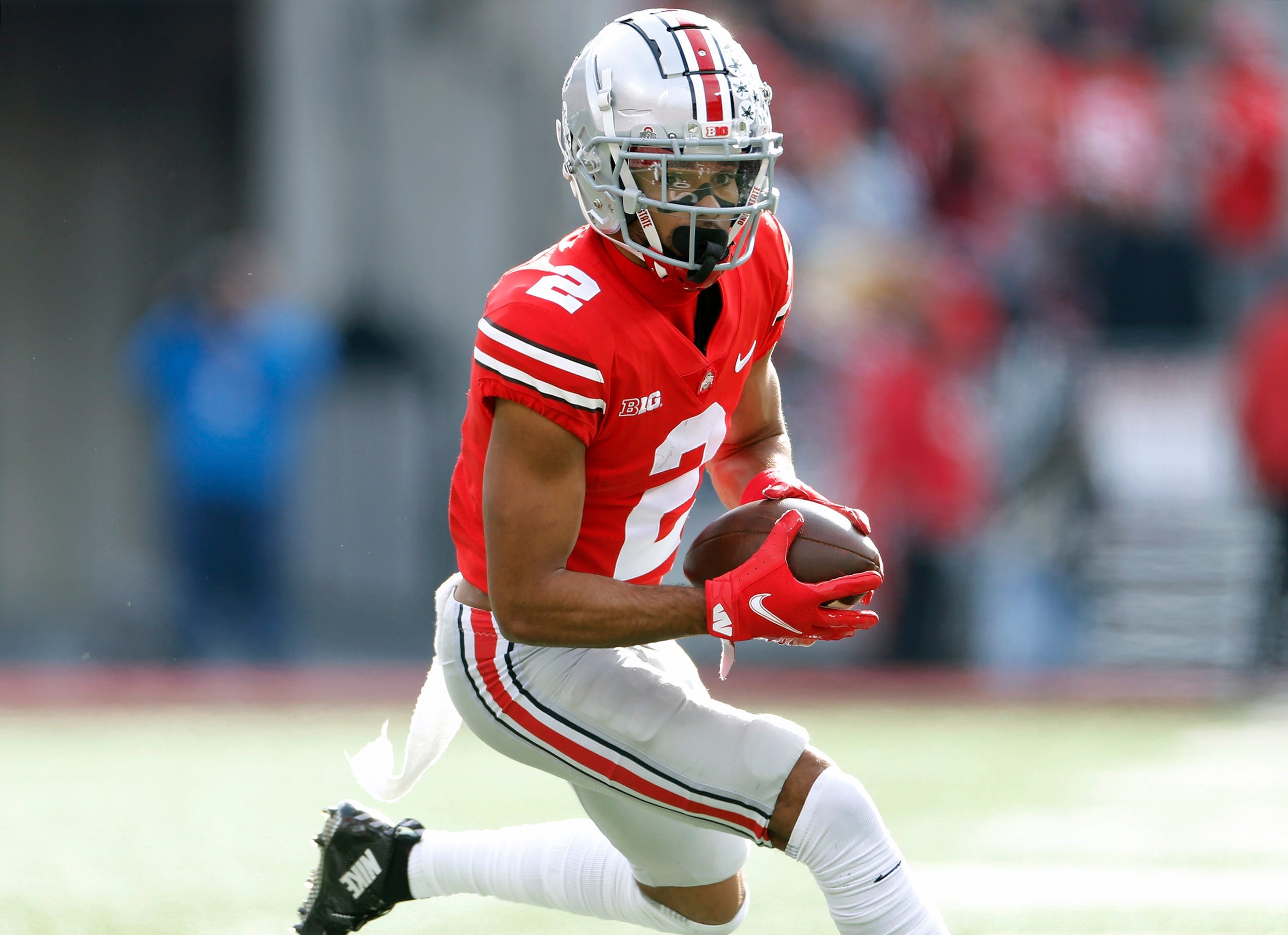 14.
Ravens - George Karlaftis, Edge, Purdue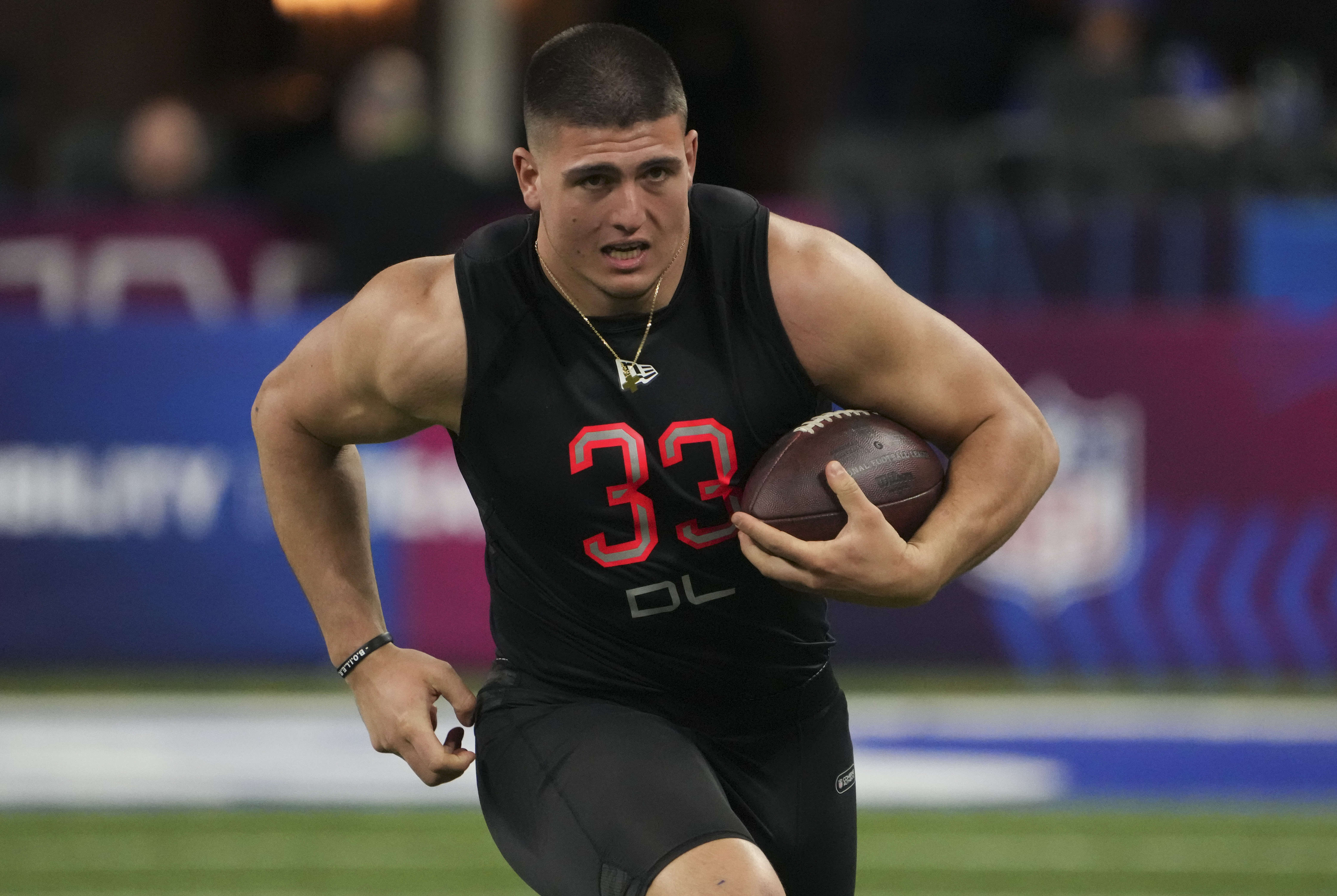 15.
Eagles (via Dolphins) - Jermaine Johnson II, Edge, Florida State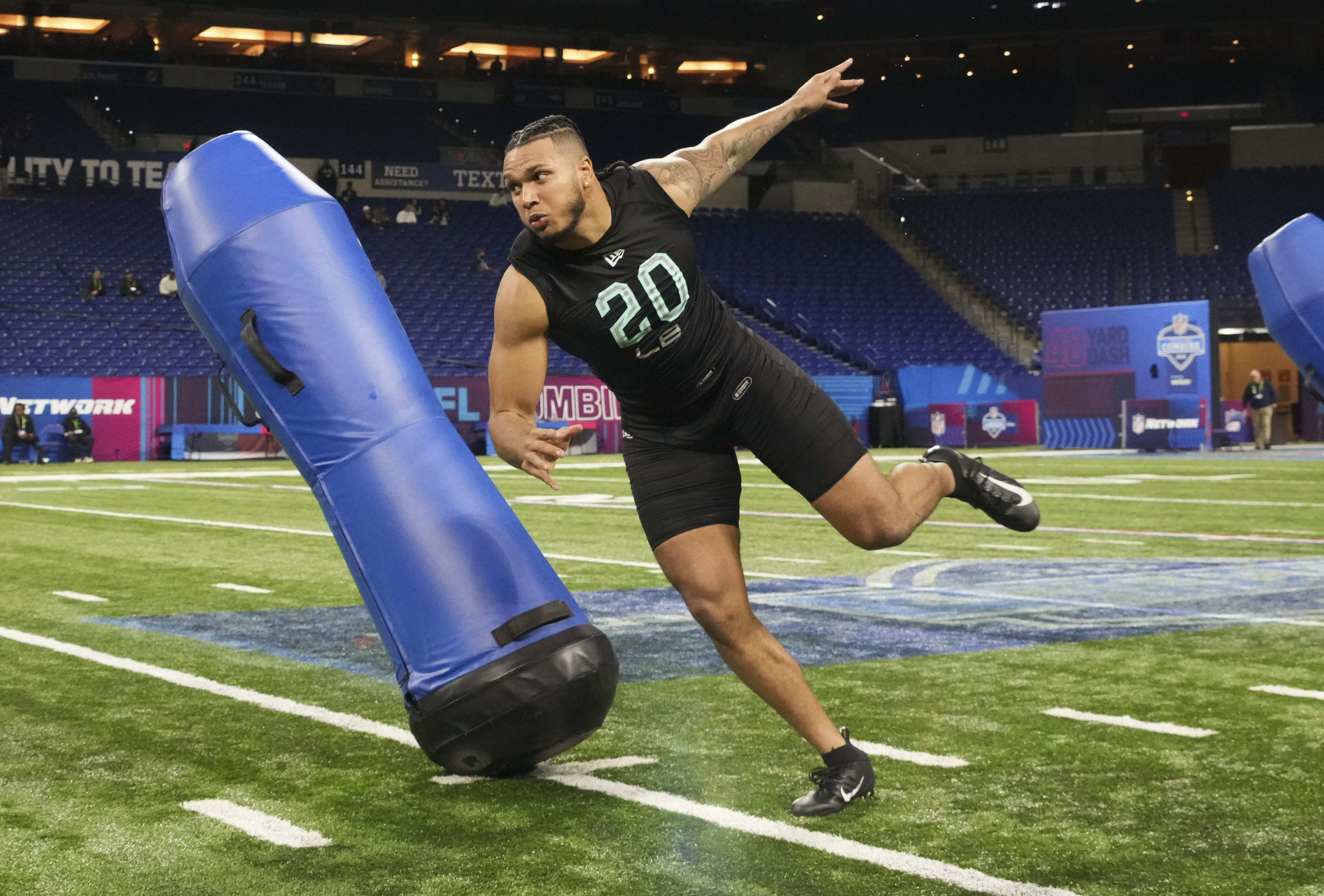 2021 Stats: 34 SOLO, 12 SACK, 2 FF
Having three selections between the 15th and 19th pick is a wonderful thing in this class. Philadelphia can play the board and simply grab value as they fill needs with stars. The first key is to reinvest into their pass rush.
Landing Jermaine Johnson II, arguably the third-most ready 4-3 end in this class, here is a solid get. Johnson is already a plus run defender and has upside to be a top pass-rusher on a great unit. He'd make Derek Barnett completely expendable. 
16.
Eagles (via Colts) - Devin Lloyd, LB, Utah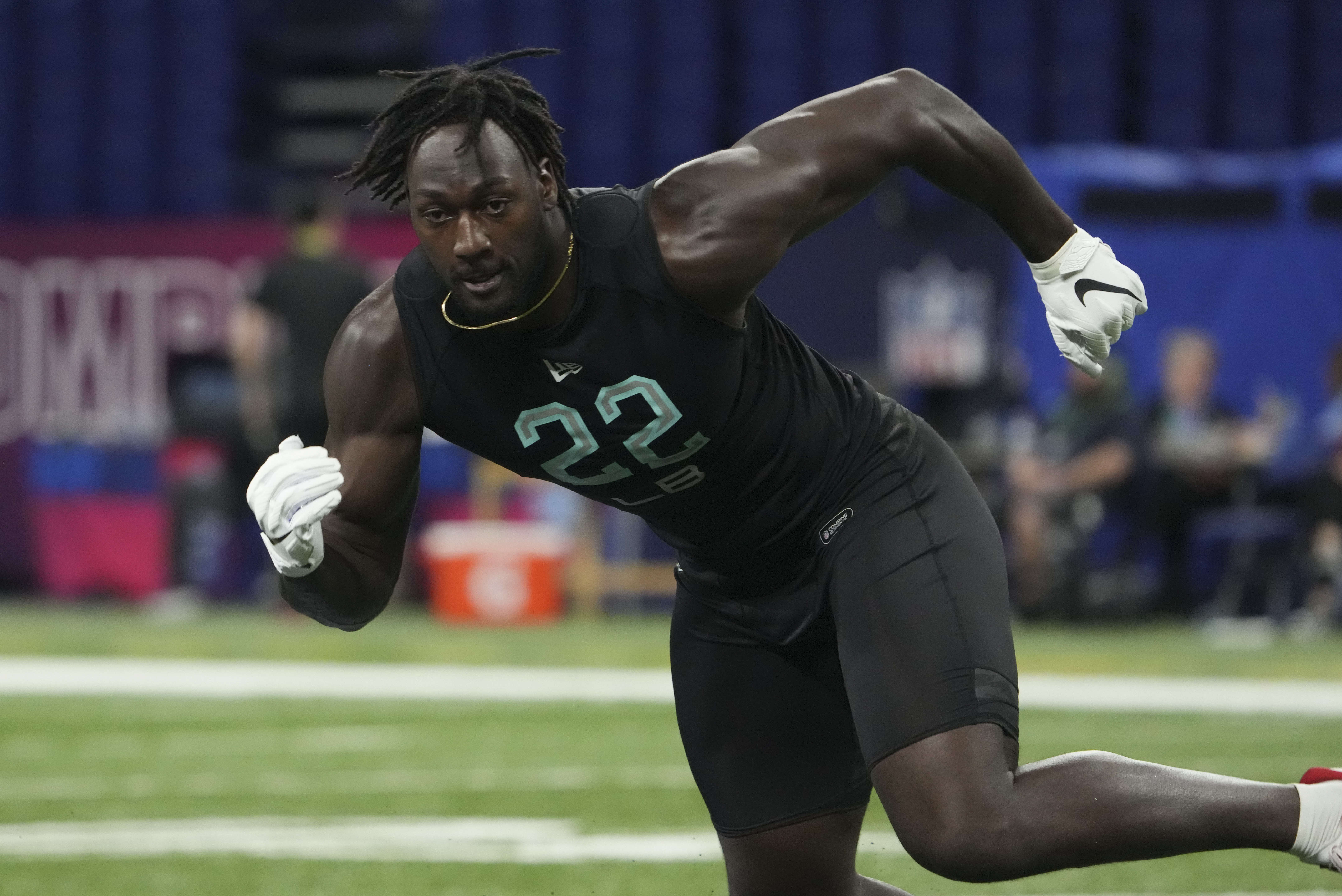 17.
Chargers - Jordan Davis, DT, Georgia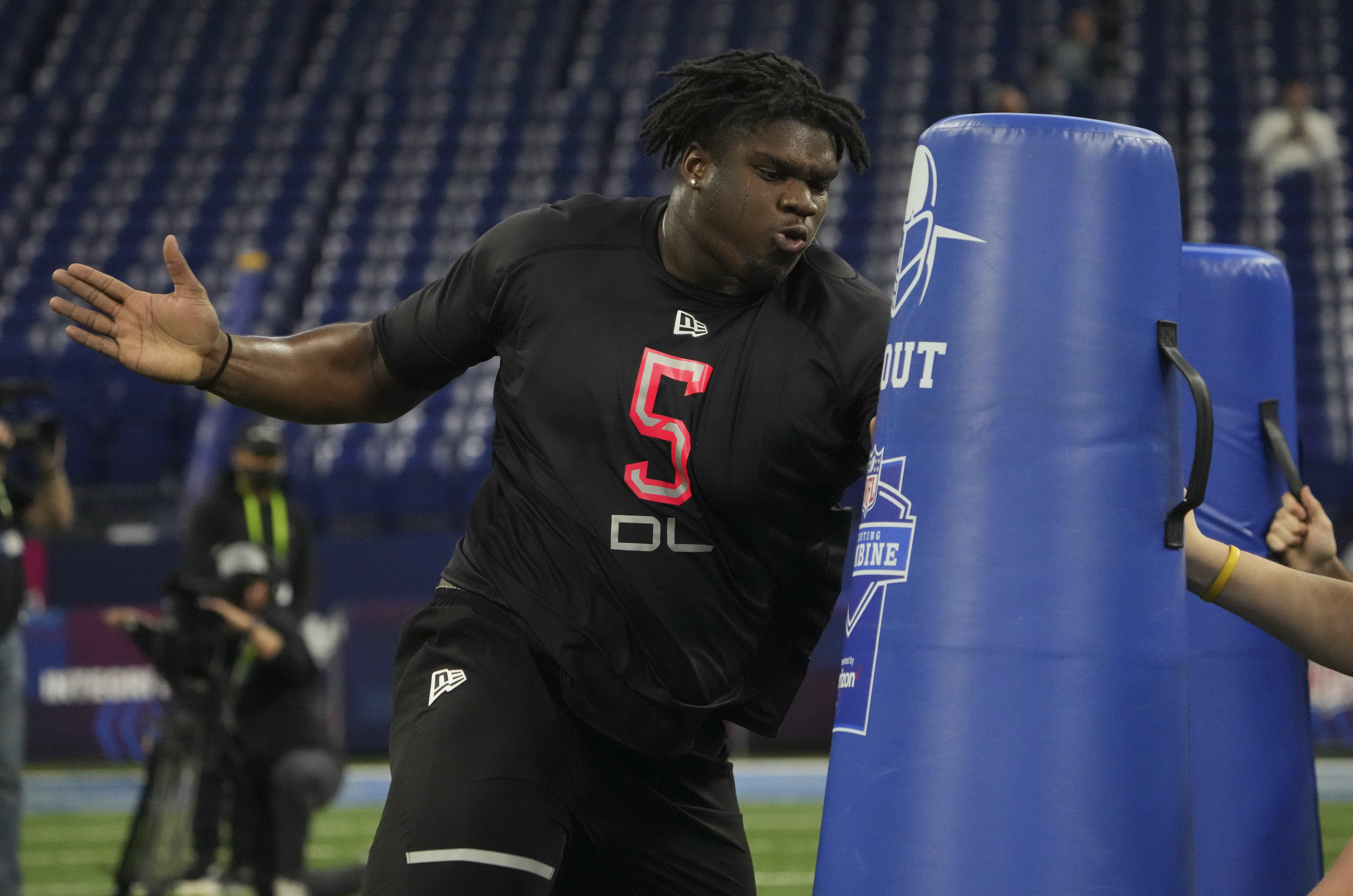 18.
Saints - Jameson Williams, WR, Alabama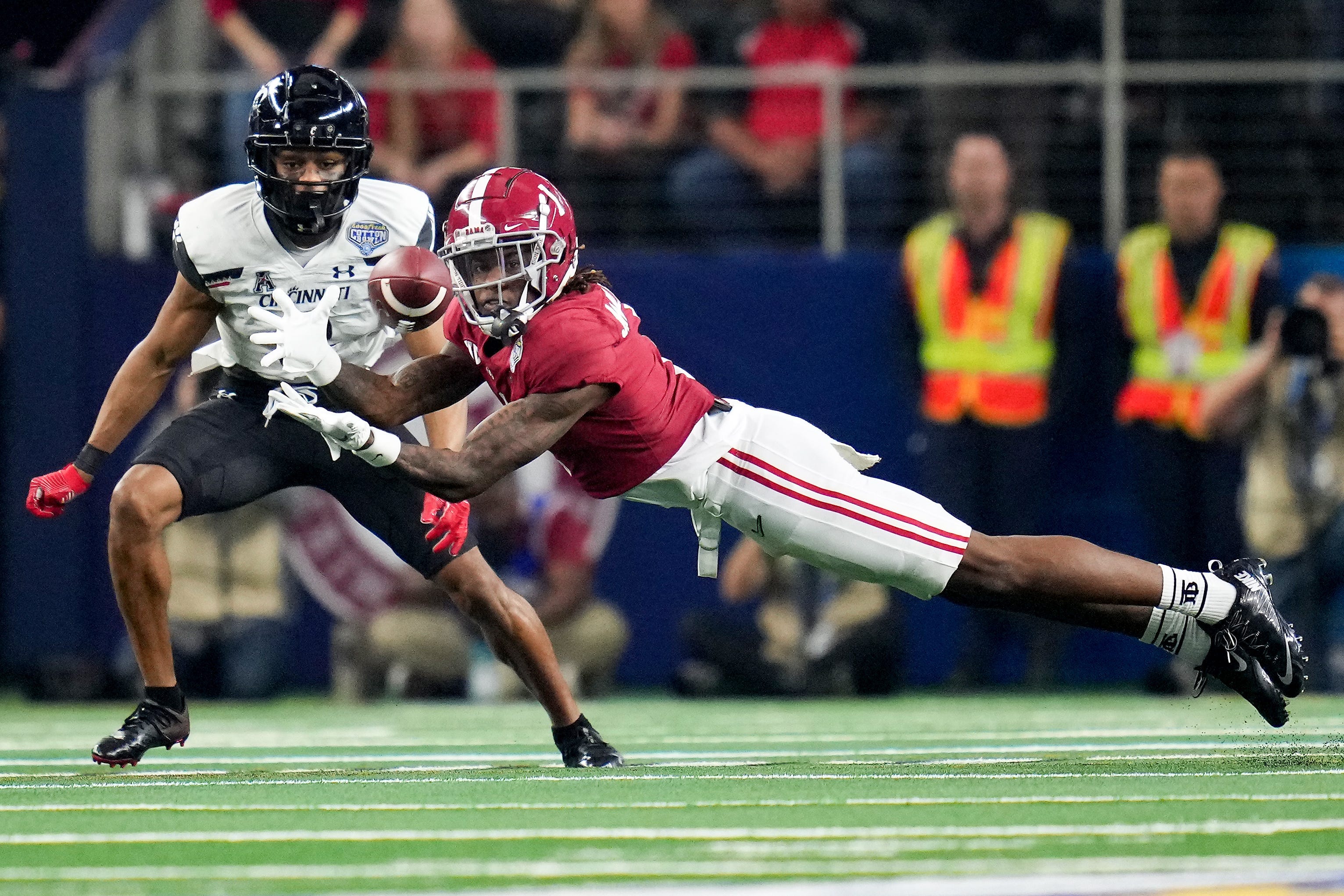 19.
Eagles - Drake London, WR, USC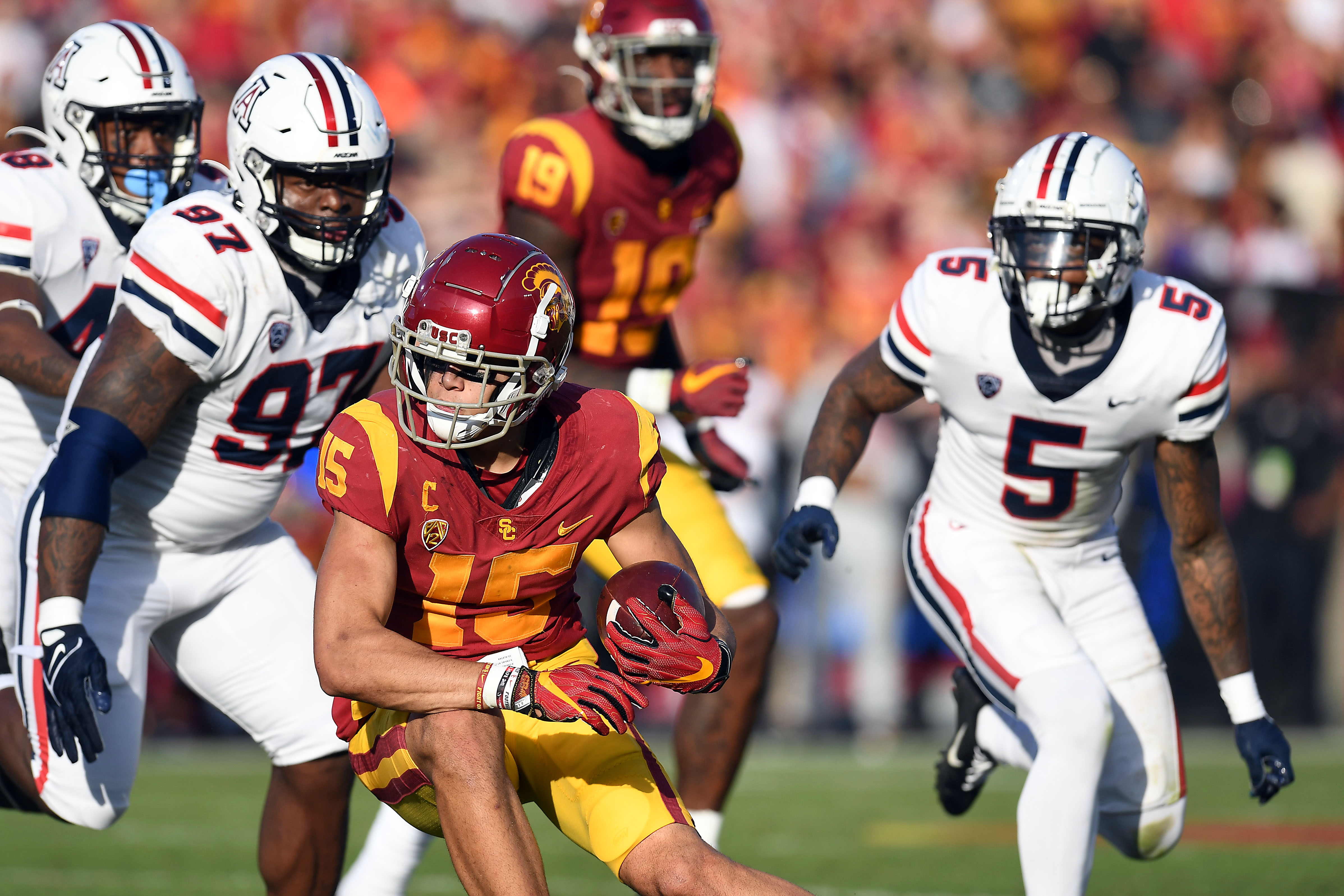 20.
Steelers - Desmond Ridder, QB, Cincinnati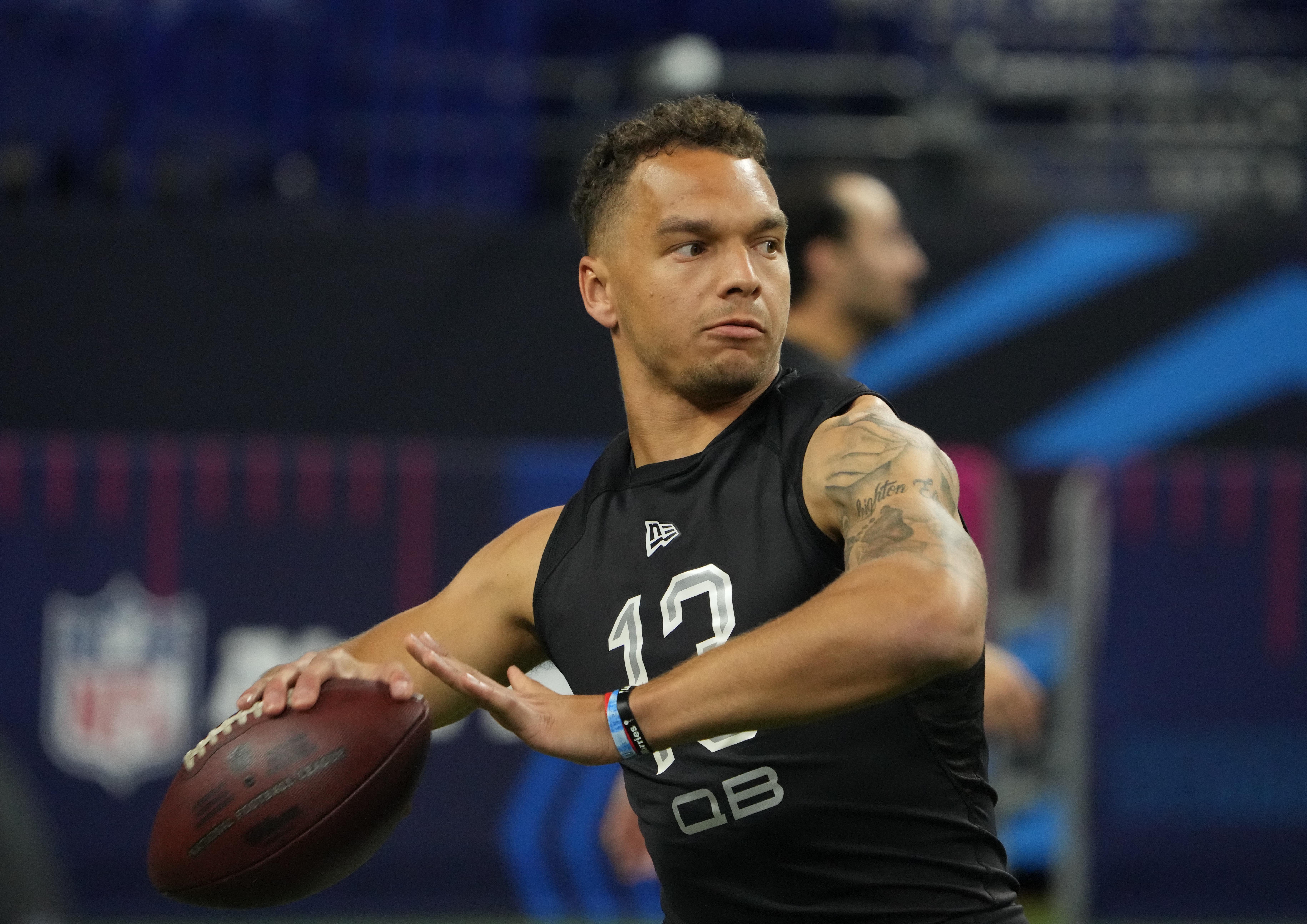 21.
Patriots - Nakobe Dean, LB, Georgia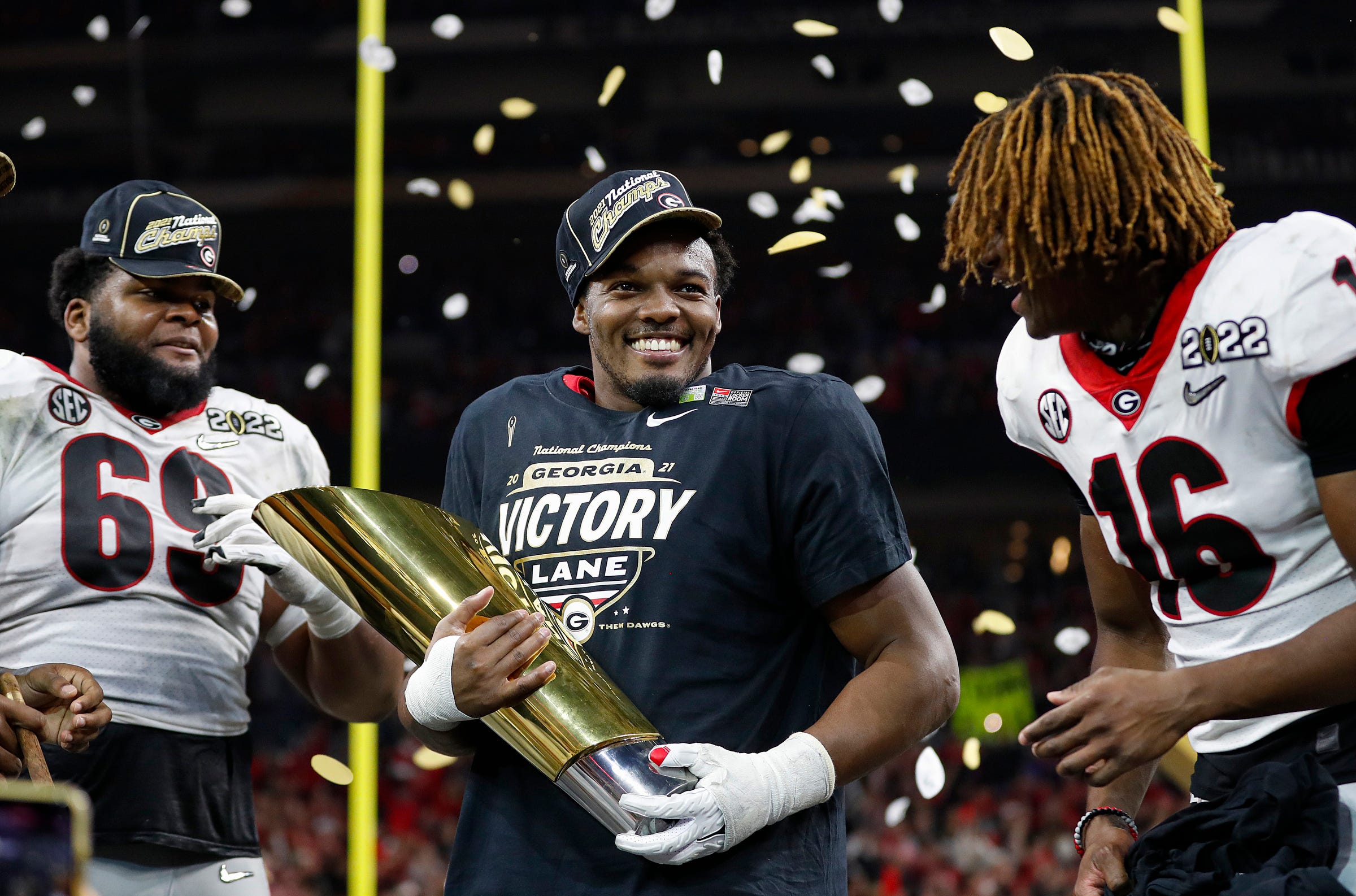 22.
Raiders - Daxton Hill, S, Michigan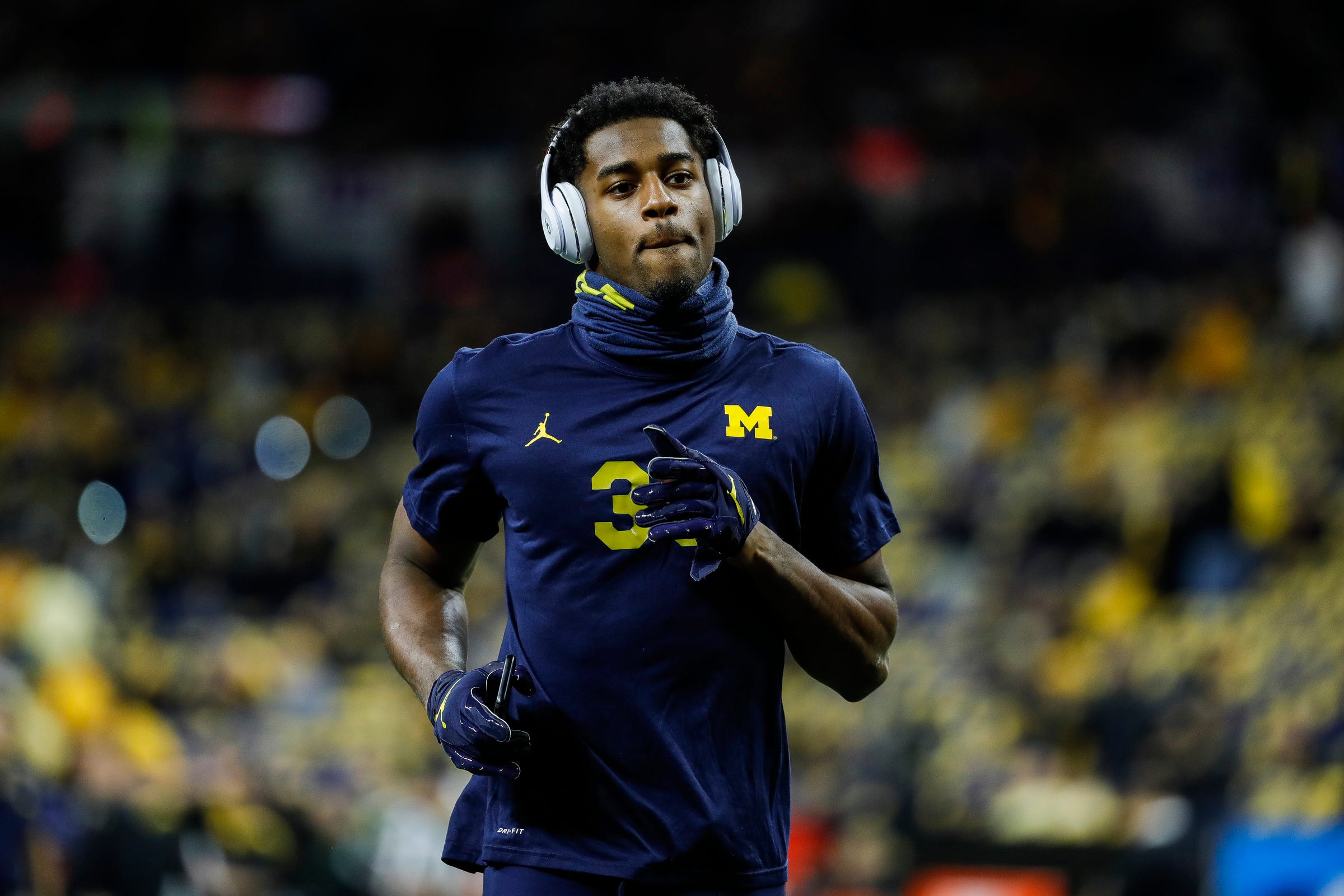 23.
Cardinals - Zion Johnson, OL, Boston College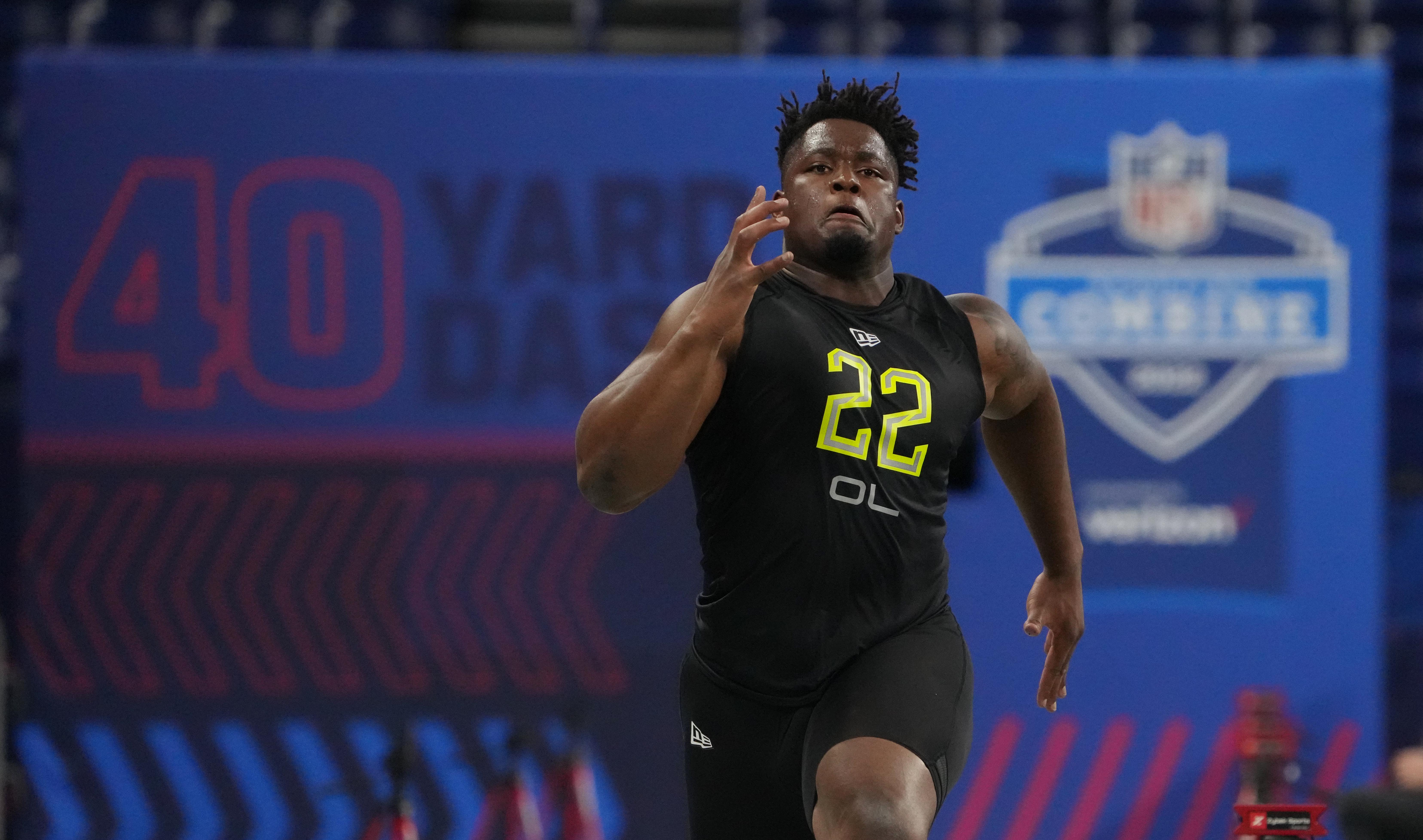 24.
Cowboys - Cameron Thomas, Edge, San Diego State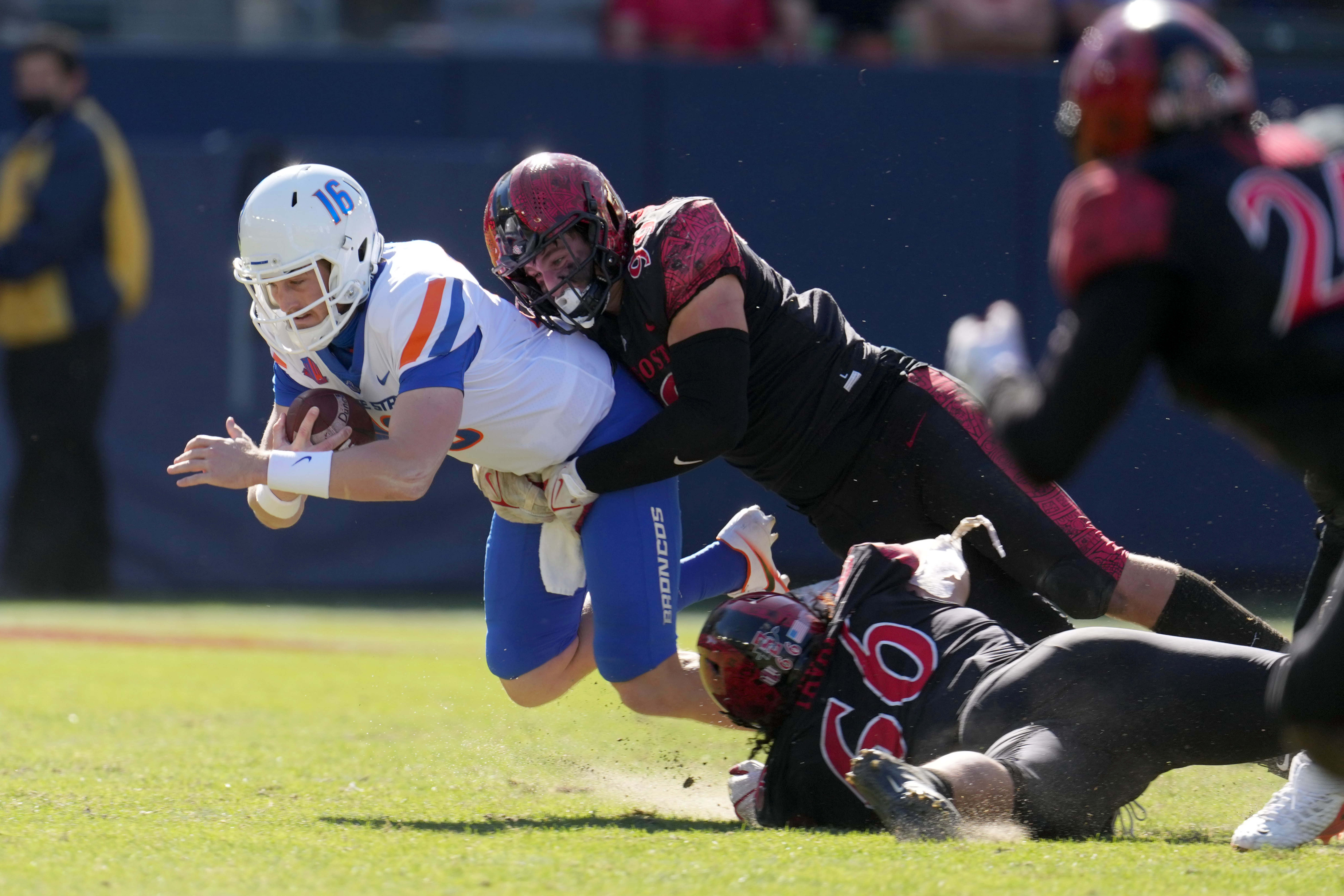 25.
Bills - Kaiir Elam, CB, Florida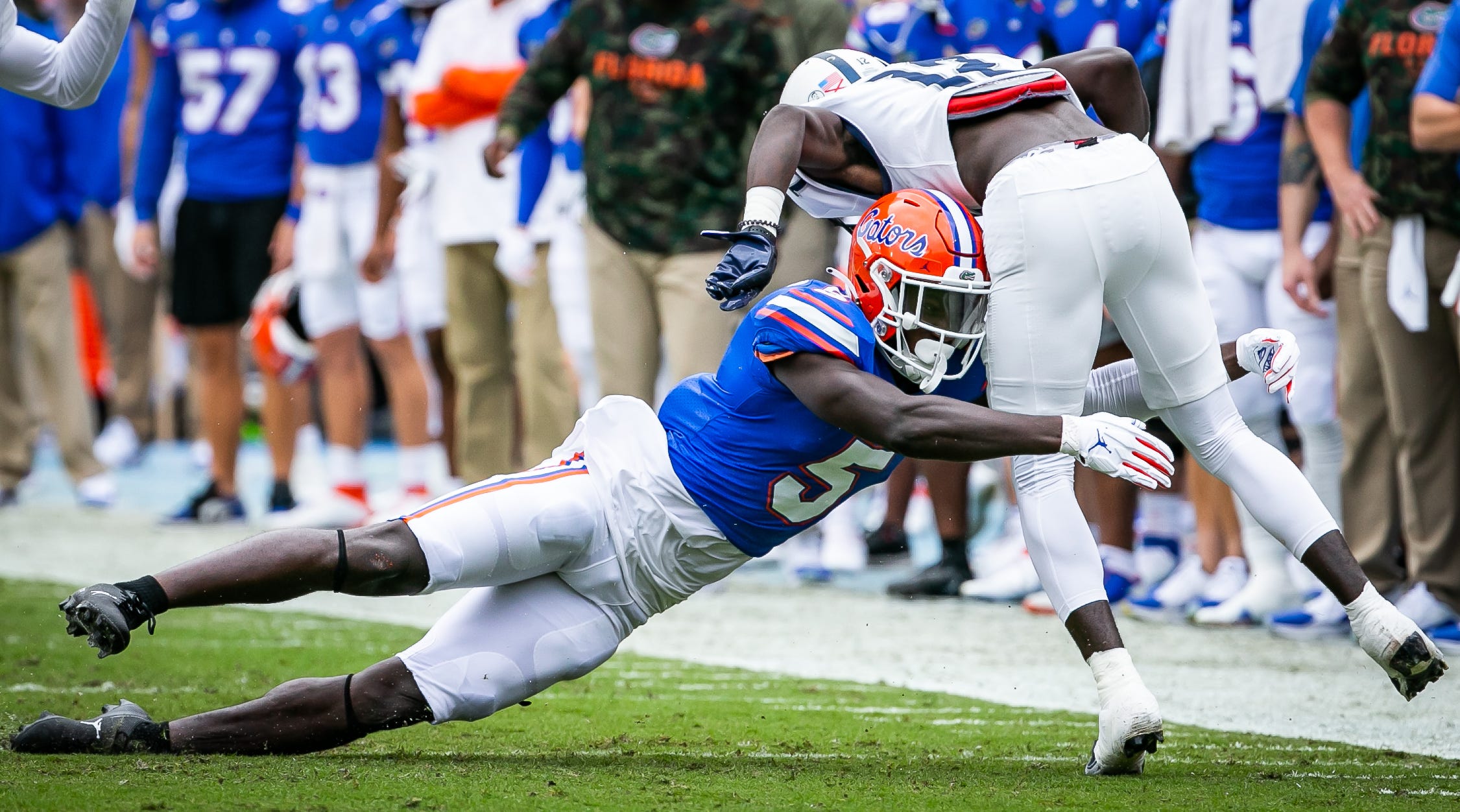 26.
Titans - Tyler Linderbaum, C, Iowa
27.
Buccaneers - Kenyon Green, OG, Texas A&M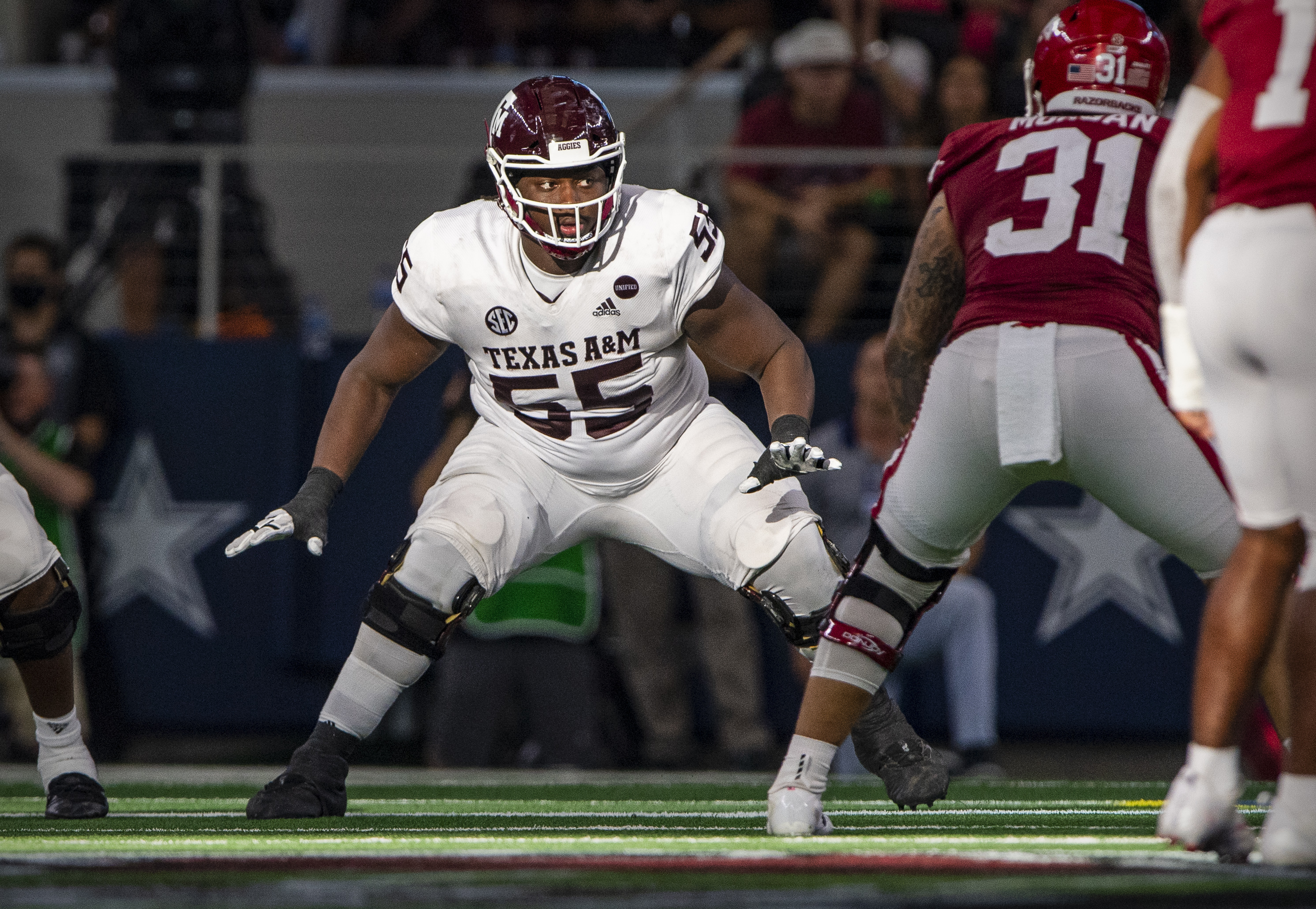 28.
Packers - George Pickens, WR, Georgia
29.
Dolphins (via 49ers) - Tyler Smith, OT, Tulsa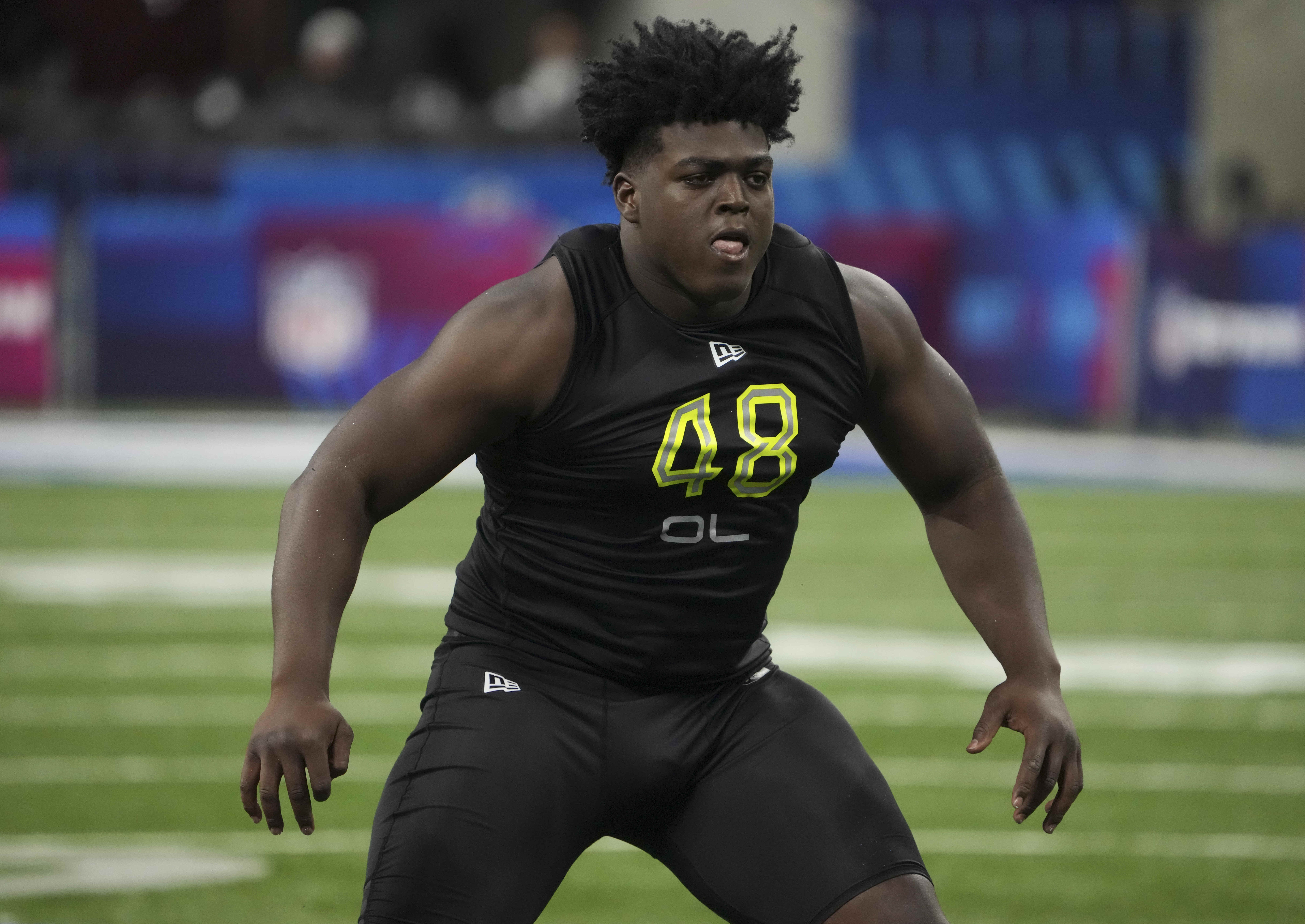 30.
Chiefs - Jaquan Brisker, S, Penn State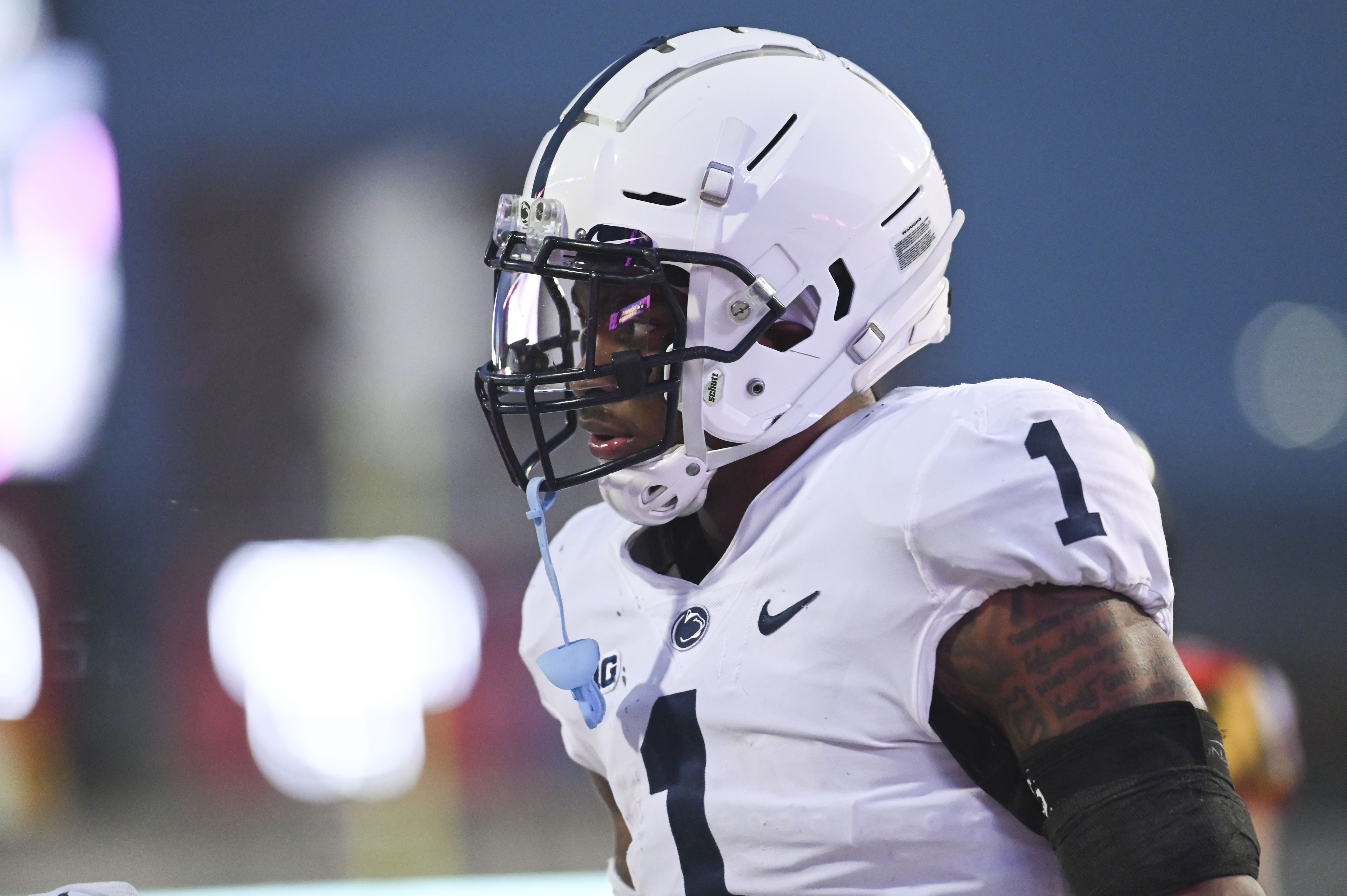 31.
Bengals - Bernhard Raimann, OT, Central Michigan
32.
Lions (via Rams) - Boye Mafe, Edge, Minnesota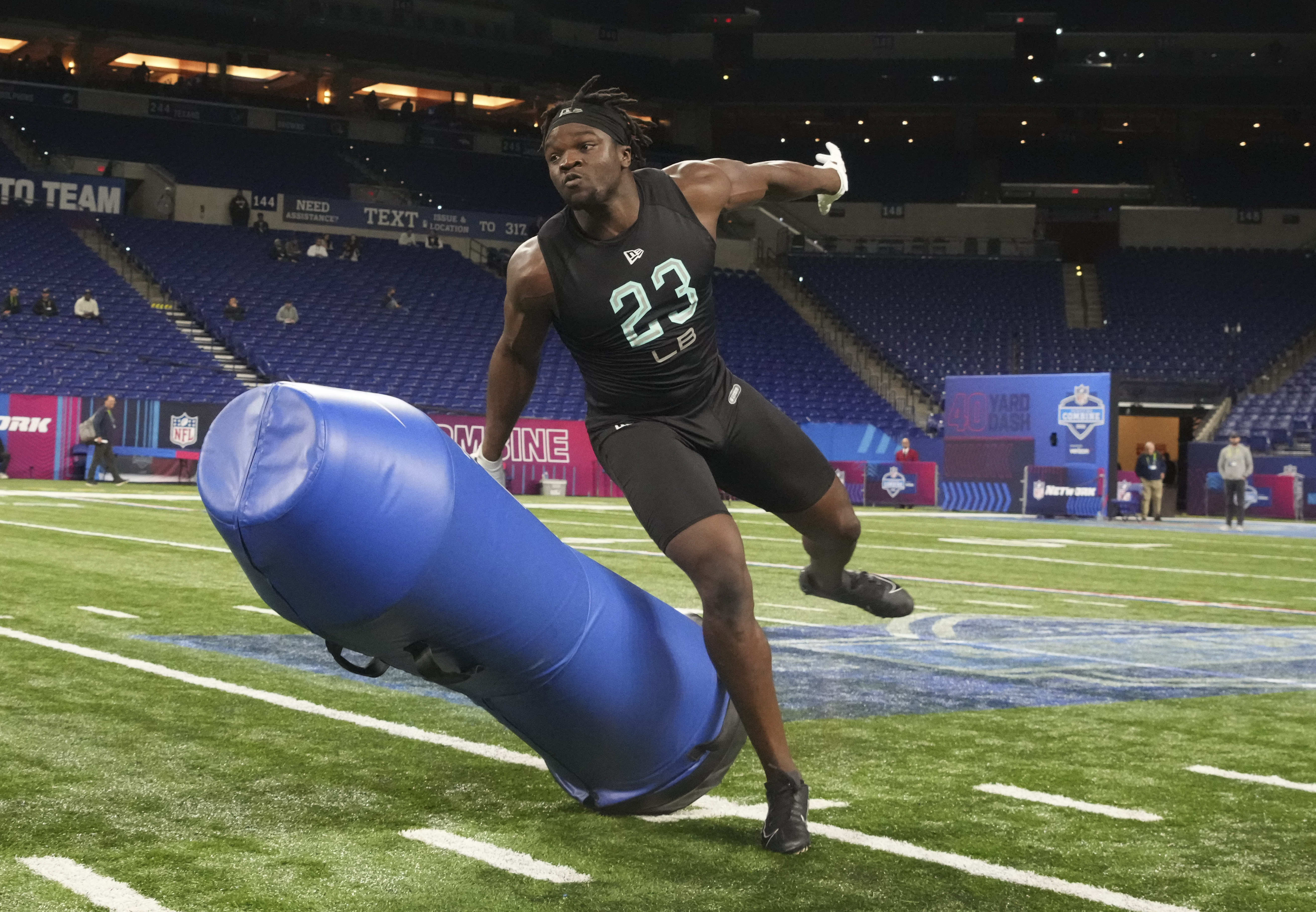 2021 Stats: 26 SOLO, 7 SACK, 10 TFL
Picking 32nd is a great spot to be in, and the Lions have the benefit of simply taking the best overall player available. With their franchise quarterback already added at No. 2 in Malik Willis, adding edge-rusher Boye Mafe gives them a potential star on defense. Mafe emerged as a dangerous pass-rusher in his senior season at Minnesota.
Continuing to take stabs at finding defensive stars is huge for Detroit as they want to fast-track their rebuild. Mafe is fast off the line and has the hip flexibility that is often found in the most dangerous edge presences around the league.