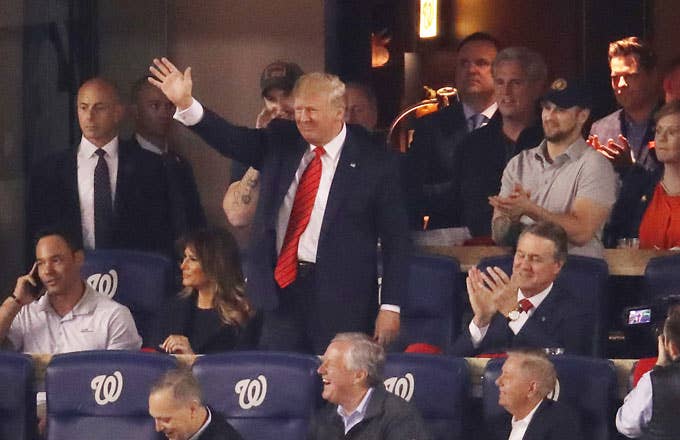 On Sunday night, Donald Trump was in attendance for Game 5 of the World Series, which was being held at the Nationals' home in Washington D.C. When Trump was shown on the jumbo-tron with a group of Republican lawmakers, the crowd unleashed a chorus of boos in addition to some "lock him up" chants. Here's a few different video examples along with some commentary:
The president reportedly entered Nationals Park after the first inning, and was shown on the stadium's obligatory massive screen during a salute to veterans.
He reportedly turned down the opportunity to throw out the first pitch "in order to make the fan experience as positive as possible," according to league commissioner Rob Manfred. Additionally, Sunday's Game 5 was the first MLB game that Trump has attended since taking office in 2017.