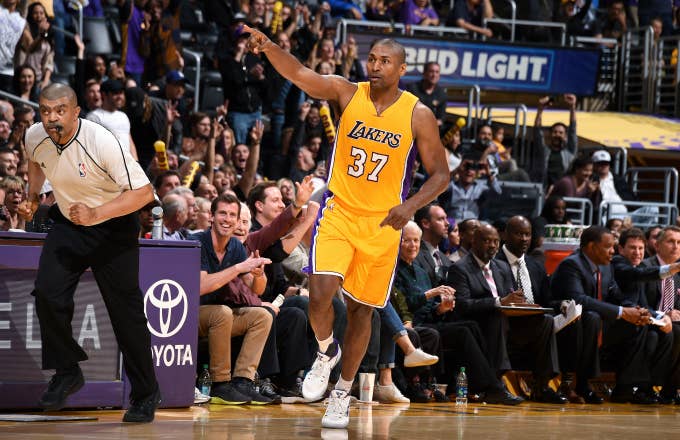 Metta World Peace has suggested an NBA rule change that would not go over well at all. Luckily, he's not on the rules committee and we'd also file it as a mere Twitter joke, so here ya go:
This would seem to stand in stark contrast to Metta World Peace's attitude back in the "Ron Artest" days. I mean, I wonder what Ben Wallace would think about that idea:
Who would want to hug it out after a foul like that?