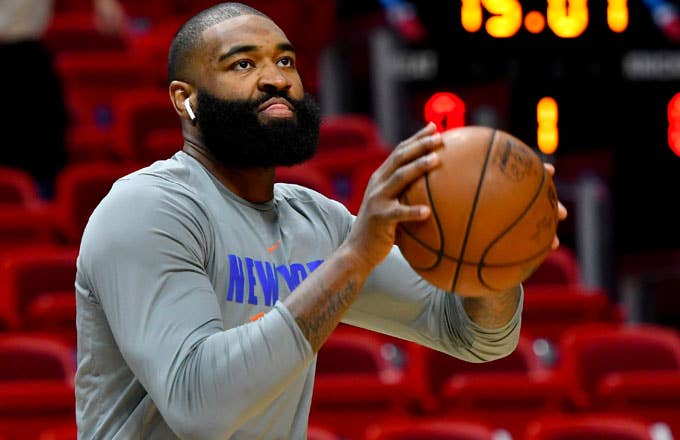 Last week, six-year NBA veteran big man Kyle O'Quinn signed a one-year deal with the Pacers that wasn't headline-generating or anything, but it's a transaction that you're likely aware of if you follow either Indiana or New York. Fast forward to Monday and O'Quinn was speaking to the media for the first time as a member of his new squad, which he took as an opportunity to throw an accurate burn at the Knicks, whom he had played for for the past three seasons.
More specifically, O'Quinn said he turned down an offer to remain with New York, and also said he was looking forward to playing for something other than next year's draft. Though it was inadvertent (more on that in a sec) the tough but fair burn was relayed by local WISH-TV's Charlie Clifford:
After the quote was made public, O'Quinn posted an Instagram story saying he didn't mean for the comment to be a shot against his ex-squad. That being said, the perpetually rebuilding Knicks (who are currently nursing their biggest star back to health after his torn ACL) had win totals of 32, 31, and 29, during O'Quinn's three years in NY. That run of irrelevance bumped their active postseason drought to five seasons, which is a lot for a big market team in a league where more than half the teams get in. Additionally (and relevantly) the franchise has had a top-10 pick in 2015, 2017, and 2018 (and only lacked one in 2016 due to not having a selection). 
As for Indiana, they won 48 games last year, grabbed a five-seed, and probably should've beat the Cavaliers in a seven-game series in the first round of this past year's playoffs. That is to say it should be fun to still be playing for something by the time February rolls around.