Giannis and Thanasis Antetokounmpo Get Into Heated Exchange With Heckler After Loss to Lakers
If there are any Greek translators out there, here's your moment.
Getty
Image via Getty/Gregory Shamus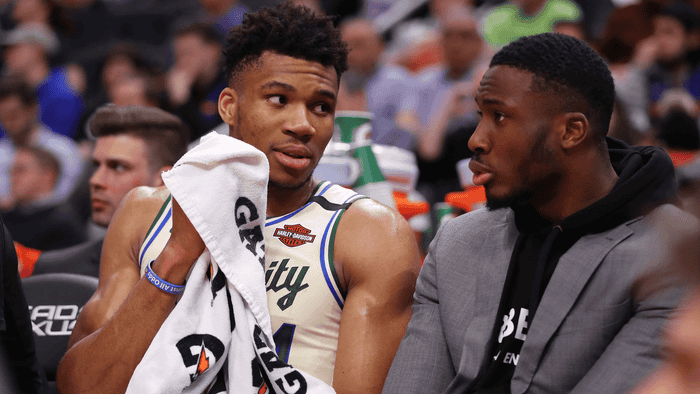 It's usually not a great practice to simply trust unknown social media people for translations but A.) We're desperate to know what provoked a reaction, and B.) A lot of these users seem to be saying the same thing. Namely that something was said regarding asses and chicken. 
Though he had a couple of rough stretches, Giannis finished the night with 32 points and 11 rebounds. Milwaukee lost 113-103. He also had a scary fall but remained in the game, though he looked like he was limping off the court late. Afterward, he insisted his knee was "good." In either event, maybe he was still pissed about it, and also this isn't how you recruit a guy.