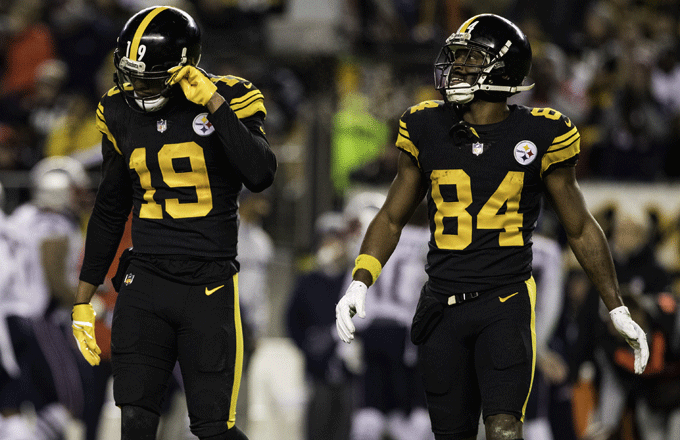 On Monday, Antonio Brown reignited his feud with former teammate JuJu Smith-Schuster by calling him out with a tweet that's confusing even by pro athlete standards. You're free to take your own shot at understanding it all, but what can be easily discerned is that being called a "bum" and "Boo Boo Shoester" is not a compliment. Brown also appeared to be calling out Smith-Schuster's lack of production in a rougher-than-expected 2019 campaign, which ended on Sunday with Pittsburgh's 28-10 loss to the Ravens.
For reference, in 12 games this season, Smith-Schuster had just 552 yards. Note that last season, in which both Smith-Schuster and Ben Roethlisberger did notget hurt, Smith-Schuster had 111 catches for 1,426 yards. 
Anyway, the Steelers wideout was not the only NFL player to get called out by Brown on Monday, as he also appeared to intimate that quarterback Derek Carr would be off the Raiders by the time they make their offseason move to Las Vegas. In fact, he said that six minutes before the tweet directed at Schuster.