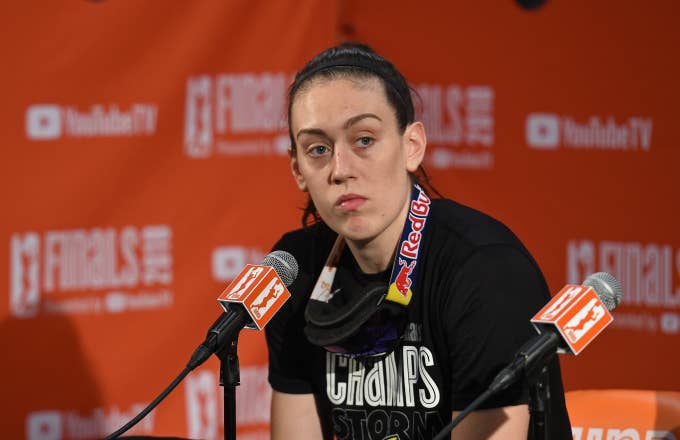 While competing in the EuroLeague, Seattle Storm star and 2018 WNBA MVP Breanna Stewart ruptured her right Achilles tendon. When the injury was reported on Sunday, there was an outpouring of emotions from Stewart's fellow WNBA players, as well as some NBA stars.
In a statement posted to social media, Stewart explained that she is "still in shock" and "feeling every emotion possible." Yet, she also states that the injury is just another obstacle that she'll overcome vowing to return "better than ever."
Although Stewart's optimism is commendable, many basketball fans and players took this opportunity to spread light on the growing pay gap between the WNBA and the NBA. In 2018, the average WNBA salary was close to $75,000. In comparison, the minimum salary of an NBA player is around $840,000. These low wages force even the WNBA's elite players to find ways to supplement their finances. As a result, one of the WNBA's biggest superstars and reigning league MVP opted to play overseas and is now facing a possibly career-altering setback.
Basketball lovers are hoping Stewart's horrendous injury will sway league owners and sponsors to adequately promote the validity of the WNBA while also providing more financial reciprocation for their players.