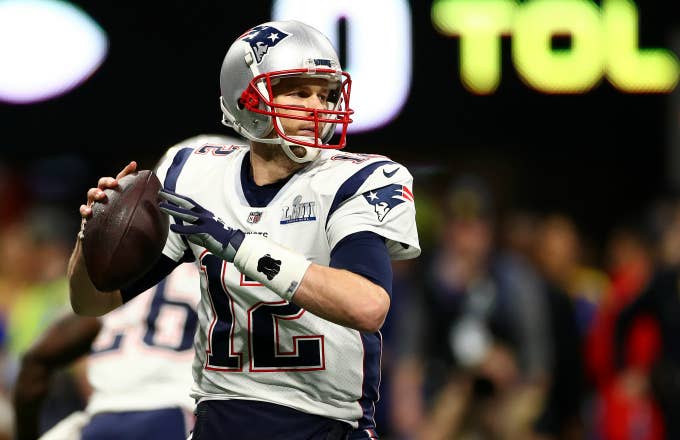 During his 19 years in the NFL, Tom Brady has ascended to the top of the football world on the strength of his record six championships, which he accomplished on Sunday with his latest Super Bowl win. For most people, the GOAT debate is officially over. But Brady isn't most people. 
During a Tuesday interview with Good Morning America's Michael Strahan, the Patriots quarterback admitted that he hates being revered as the best to ever do it.
"I don't even like that," Brady said. "It makes me cringe."
Brady revealed that he prefers playing with a chip on his shoulder, which he's dealt with since entering the league. As most football fans know, New England drafted Brady out of the University of Michigan with the 199th pick of the 2000 NFL draft. Brady then rose through the back-up ranks to become the most decorated football player of all time. It's that early doubt that's helped shape Brady into a person that he says is "absolutely" more driven by criticism than success. 
"I guess I take compliments worse than I take—I wish you would say, 'You're trash. You're too old. You're too slow. You can't get it done no more,'" Brady said to Strahan. "And I would say, 'Thank you very much. I'm going to go prove you wrong.'"

Brady also reiterated that he plans on playing until he's 45, which means we'll see him again next year, same Pat time, same Pat channel.