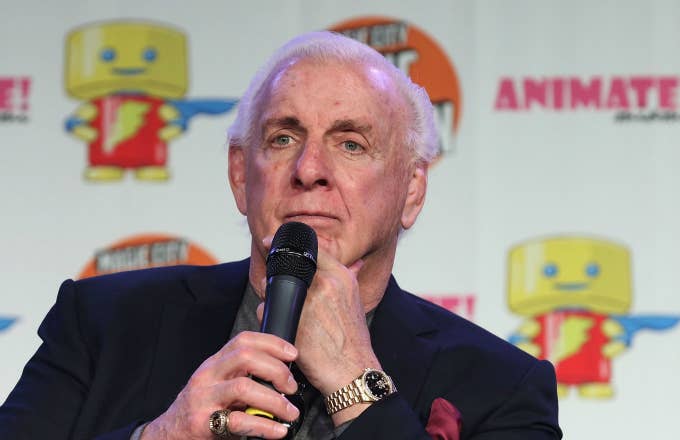 Ric Flair's wife Wendy Barlow issued a statement explaining that doctors have pushed Flair's surgery back to clear up some medical complications. 
"Ric's surgery has been postponed until Monday to address some complications that needed to be taken care of first," the statement reads. "Thanks for all the well wishes."
On Thursday, the wrestling icon was rushed to an Atlanta-area emergency room to treat a "very serious" problem. This sparked a lot of speculation surrounding Flair's mortality due to his recent health scares. Yet, both Flair's family and friends took to their platforms to denounce any news that the wrestler was in trouble. 
"RIC FLAIR IS NOT DEAD... [JUST] TALKED TO MY MAN GOD IS WITH HIM," Offset tweeted. Barlow detailed to the media that Flair was scheduled to undergo surgery the next day and is expected to make a full recovery.